A trip to Napa must include some wine tasting, and with the Downtown Wine Tasting Card you can maximize your tasting experience while minimizing your capital outlay.
The tasting card lets you visit 14 wine tasting rooms, exposing you to more wines than you could possible count, and your first tasting at each location is only 10 cents.  It's practically as good as free – except free would violate all sorts of liquor laws, so 10 cents nicely fits all necessary legal requirements.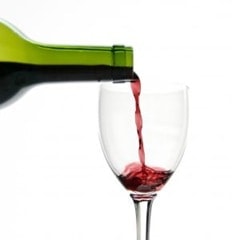 The 14 wine tasting rooms are all within walking distance of one another, so park you car once and be done with the driving.  If you'll be doing lots of tasting, be sure to designate one alcohol-free driver.  Or better yet, get a hotel room downtown and spend a wonderful wine weekend.  If you don't make it to each of those tasting rooms, don't worry – just plan a return trip because the card is valid till the end of the year.  If you won't be able to make a return trip to Napa this year, give it to someone who can.  The card is fully transferrable
The card is priced at $20 and can be purchased online (it will be mailed out the next business day), at any of the 14 wine tasting rooms, at the Napa Chamber of Commerce, at the Napa Visitors Center, by phone at 707-257-0322, or by mail (Napa Downtown Association, 1310 Napa Town Center, Napa, CA  94559 – be sure to include a #10 self-addressed, stamped envelope).
The participating tasting rooms are:
Most of the tasting rooms offer additional special promotions and discounts, so be sure to ask about additional Wine Tasting Card specials.
Napa's wine tasting card helps make your downtown stay tasty and affordable!  They also make great gifts!
Photo credit: SXC