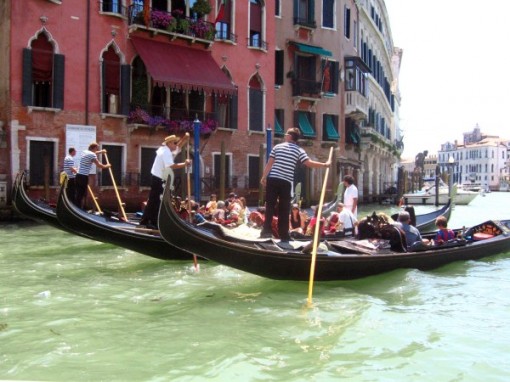 I'm frequently asked for some suggestions about where to go for a romantic travel getaway. I always have a few favorites to recommend, but ultimately everyone's definition of romantic travel or a romantic destination is different. Romance is where you find it, whether that's a secluded beach or the top of the Empire State Building, so I've collected some of my favorite choices for a romantic travel getaway. And hint, hint, Valentine's Day is not too far away.
If you're a City Lover
If you love the big cities, you know that they aren't cold and impersonal – no, they're teeming with romantic travel opportunities. Just think about these:
Paris is probably the most romantic travel destination in the world. Known as the city of love as well as the city of lights, there are too many romantic spots to mention. The Eiffel Tower, of course, but don't underestimated the sheer decadent romantic appeal of the Champs-Elysees.
A kiss at midnight at the top of the Empire State Building. It worked for Cary Grant and Deborah Kerr in an An Affair to Remember and Tom Hanks and Meg Ryan in Sleepless In Seattle. It'll work for you. And don't be late, the observation deck closes at midnight.
A gondola ride in Venice, especially at sunset, may be the quintessential romantic travel experience. Legend has it that if lovers kiss while on a gondala ride that passes beneath the Bridge of Sighs at sunset they will be granted everlasting love and bliss. Give it a try.
"They say the neon on lights are always bright on Broadway. They say there's always magic in the air." Capture a little of that magic by taking in a classic Broadway show. There's a romantic energy to be found in the theater, grab it and make it your theme for an evening.
If wasn't just literary fans who oooh and aaahed over the site for Carrie's ill-fated wedding in Sex and the City: The Movie. The New York Public Library, with Its Beaux-Arts design, provides a beautiful and romantic backdrop for whispered conversation or a kiss on the stairs.
If you're a Nature Lover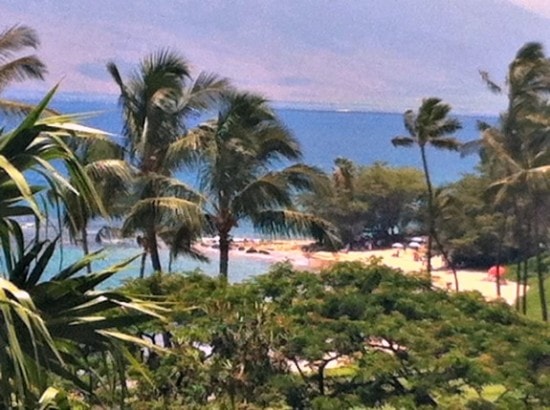 Whether your dream is a sandy beach, a place in the woods, the top of a mountain, or a secluded spot far away from the crowds, there's plenty of romance and beauty to be found in nature. Try one of these romantic travel destinations:
If you're a Foodie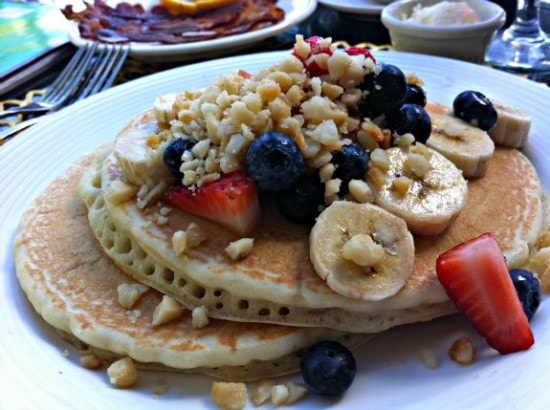 Food is such an integral part of the travel experience that we often take it for granted. You can always find a fabulous restaurant for an equally fabulous meal, but there are some romantic travel destinations that are simply over-the top. Like these:
If you Love your Luxuries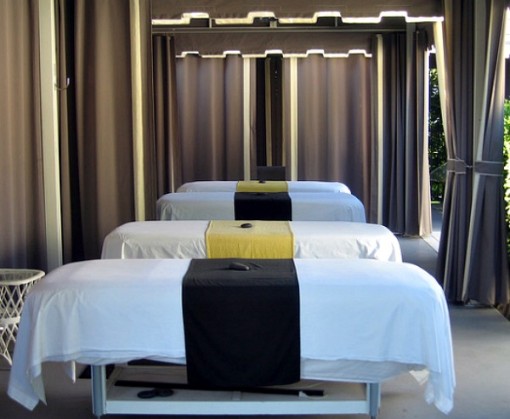 Nothing says romance like lounging around in a decadent hotel room., but there are other luxuries you can enjoy in your romantic travels. It takes a healthy budget to dish up these romantic destinations, but even if you're not flush with the cash you can look for value luxury ways to enjoy these romantic travel destinations:
Enjoy some quality time in a romantic hotel room. Whether you enjoy the eco-friendly, smoke-free environment of ARIA in Las Vegas, a classic and historic property like the Davenport Hotel in Spokane, Washington, the majestic castle of the Hotel Frontenac in Quebec City, or a quirky B&B, for a romantic getaway. Splurge on a posh penthouse in Paris, a presidential bungalow in Beverly Hills, and don't be so quick to leave your room.
Palm Springs is a romantic travel destination that has managed to pair old world classics with hip, new design. You'll find plenty of top notch hotels and restaurants, many featuring hand-crafted cocktails.
Enjoy a spa treatment as a pampering treat. A great body scrub or massage, solo or for two, is a special way of saying "you're worth it."  There are plenty of spa experiences to choose from. Check out the spa at your hotel, set aside time for a visit to a day spa, or go au naturel at a bath. There are plenty of romantic travel destinations that feature spas, or you can find one wherever you happen to be going.
At 40,000 feet. Nothing says luxury like flying business class or first class, and even better when the flight is a transoceanic one. Bundle up on your lie-flat bed, sip on the good champagne, and don't think about the poor folks roughing it in cramped coach class.
Or for a real splurge, try a private island, arrange for a private jet in Switzerland, or get a really expensive rental car. If you have this kind of money, you don't need my help at all.
Travel is special. And it's intensely personal. When it comes to romance – for Valentine's Day, a honeymoon, a special anniversary, or just to share some special time – splurge a little. Or a lot. Make your next romantic travel destination a getaway that you'll be talking about year after year after year.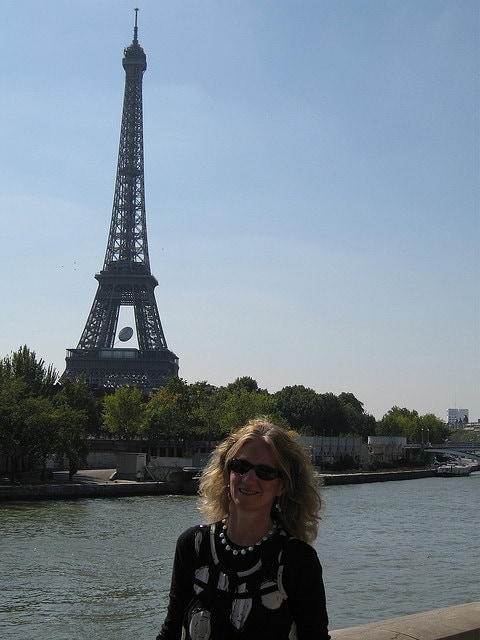 My favorite romantic travel destination is Paris. I smile, and smile big, every time I think about being there. How about you? Where is your favorite romantic travel destination?
Photo credit:  author's collection