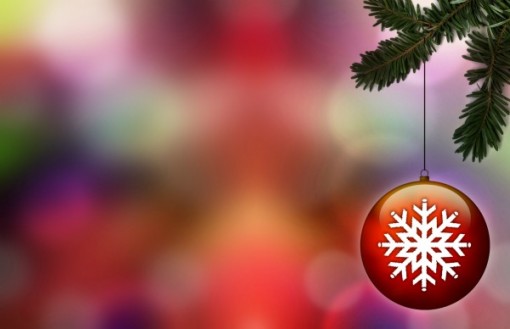 I didn't go shopping on Black Friday.  I felt no need to join in the throngs who mobbed stores at midnight or lined up even earlier.  As I think about the approaching holiday season, I realize how little I need and how much I have.  It may be a perspective  that has come with age, or perhaps it's the realization that I want to collect experiences and memories rather than stuff.  I'm not sure which it is – but I'm happy being in that space.  This isn't to say that I don't enjoy the holiday season.  I do.  Very much.  I love the decorations and lights, the music and scents, a bit of winter cold in the air and a little bit of glow around it all.
I'll be heading into Seattle next week and can't wait to see some of the holiday sights in the city.  While there are plenty of big to-dos and splashy events, some of the traditional and special events are free or have a very modest charge.  Here are just a few of the things I'm looking forward to seeing and doing in Seattle this holiday season.
Antique Teddy Bear Display at Fox's Gem Shop – Over 100 antique teddy bears and Americana collectible fill the windows, each window having its own special theme.  If you think jewelry windows are works of art, you'll find these holiday windows even more spectacular.  And the displays are all filled with items from the store owners personal collection.  This year look for the the Typewriter Window, a tribute to store founder Sid Thal (his daughter currently owns the jewelry store) that features a typewriter from the early 1900s and an old Seattle Times apron with pouches used to collect change when selling newspapers in the 1950s.  The decorative displays will be up until the end of December, when jewelry returns to the windows once again.
Cookie Fest (December 10th, 2011) – Thousands and thousands of cookies from the area's best bakeries and culinary schools go on sale with proceeds going to benefit the Seattle Milk Fund.  The sale is at the Downtown Macy's (1601 3rd Avenue, 3rd floor, The Stewart Street Room) with doors opening at 9 am.  Cookies are priced at $15 for a baker's dozen (13 cookies).
Seattle Center Winterfest – An annual celebration of winter full of music, entertainment, performances, arts and crafts.  Check out the railroad display in the Center House, watch the ice sculpting, or lace up some skates for a turn around the rink.  Winterfest runs through the end of December.
Toyland Village – A dazzling lighted walk-through village display in Seattle's Waterfront Park that features over 50 lighted sculptures of your favorite childhood toys.  The village is open daily (through January 1st) till 10 pm.
Ride the Holiday Carousel – Another tradition, the carousel lights up Westlake Park with fun and frivolity.  Proceeds support the Downtown Seattle Association and Treehouse.  The carousel will be in operation through January 1st, 2012.
Teddy Bear Suite – Two lavishly decorated suites at the Fairmont Olympic Hotel (411 University Street) are filled with all things teddy bears.  Visitors are welcome to take a look, snap some photos, and get caught up in the joys of a teddy bear holiday season.  Open through December 26th, 10 am – 7 pm.
Pacific Place Winter Wonderland – Musical performances and a simulated snow storm every night at 6 pm.  Through December December 31st.
Gingerbread Village – This is the 19th year for this special event that teams the culinary team at the Seattle Sheraton with top architectural firms from around town to create a larger-than-life village in the hotel's lobby.  The village is on display through January 2nd.  All donations go to support Juvenile Diabetes.
Argosy Christmas Ship Festival – Decorated with thousands of lights, the Spirit of Seattle (the official Christmas Ship) leads a flotilla of brightly lit boats to waterfront communities around Puget Sound.  Singing performances on the ship are broadcast out to viewers on shore.  There are several ways to participate:  on the Christmas Ship, in your own boat, or watching from the shore.  The parade schedule goes through December 23rd.
Visit Santa – Perhaps the quintessential holiday experience is a visit to Santa.  You have two options, both centered at two local department stores – Macy's (3rd & Pine) Santaland and Nordstrom's (6th & Pine) Santa Lane.  The kids can sit on Santa's lap, talk about whether they've been naughty or nice, and have photos taken.
Concluding the Holiday Season, and one of my favorite events, is the fireworks display lit off the top of the Seattle Space Needle on New Year's Eve.  Splurge for a spot at the Needle, watch from the ground, or take advantage of one of the many hotel packages that offer a view and countdown to the midnight pyrotechnics and the welcoming in of 2012.
Photo credit:  SXC