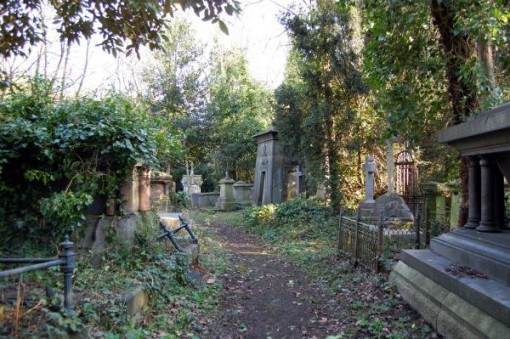 The spooky, eerie, and downright creepy, take center stage in October as interest in the paranormal peaks for Halloween-time.  If visitors are not too nervous to leave their London hotels, it's a good time to explore the spookier side of London.  Here are seven haunted sites in London to get you started:
Tower of London – The claim is that this is the most haunted place in England, perhaps not a surprise as so many people lost their heads here.  Literally.  Do you think it's true that the White Lady haunts the White Tower?  And it's said that the spirits of Anne Boleyn and Lady Jane Grey (both wives of Henry the VIII) are said to haunt the Tower as well.
The Bank of London – The location on Threadneedle Street is said to be occupied as a ghost named the Bank Nun.  The story has it that the woman is the sister of a man hung for bank forgery.  After the hanging she would make daily visits to the bank, always dressed in a long black dress and veil.  She was eventually given a settlement for her promise never to return.  She kept that promise during her lifetime.  Not so after her death.
Theatre Royal Drury Lane – I'm sure this oldest working theater in London has staged a mystery or two, so perhaps some of the lurking ghosts here are former actors from those performances.  Sightings include The Man in grey, who appears in a powdered wig and white shirt, pantomimist Joseph Grimaldi, and clown Dan Leno.  It's said that other ghosts lurk in the shadows.
Highgate Cemetery – You'd expect a cemetery to be haunted, and this one doesn't disappoint.  Dwelling among the Gothic mausoleums and tombs are a number of spirits including the Highgate vampire and an elderly woman looking for the children she murdered.  That's Highgate in the photo above.
Covent Garden Tube Station – Paranormal sightings include the Screaming Spectre, a 13-year old hat maker, and the ghost of an actor who was stabbed near the Adelphi Theatre.
Handel's House Museum – Composer George Frederic Handel lived in this house and died in an upstairs bedroom.  It's said that a ghost of a woman has been seen in that bedroom, and that she leaves behind a lingering trace of her perfume.
Ten Bells Pub – Jack the Ripper's last victim was a patron at the pub the night she was murdered, giving this place a creepy vibe based on its history alone.  Pub staff have reported seeing an elderly man, dressed in Victorian clothes, making random appearances around the place.  It's believed that the gentleman is a former owner of the pub who was murdered.
If you don't want to tackle the spooky side of London on your own, there are various walking tours that combine history with a visit to haunted sites.  There are many more sites than just the seven mentioned here, and while sightings have been recorded at all times of the year, there's just something extra special about visiting during Halloween time.
My recommendation:  Learn the history, visit the site, let your imagine run wild.  Then decide if you believe!
Photo credit:  Alex Norton via wikimedia