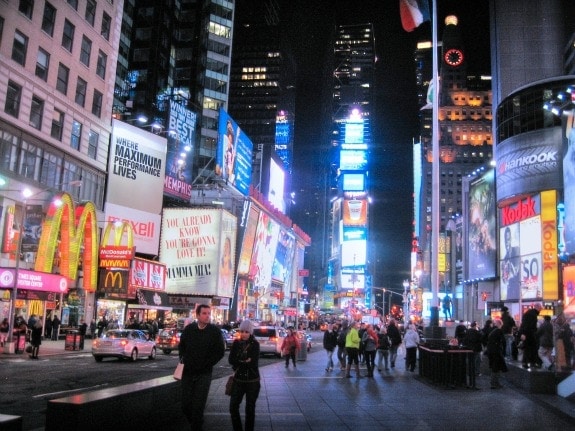 I've been in a crazy mood this week, so this collection of Sunday reads embraces the quirky, longs for great food, and plunges me into thoughts about things I haven't thought about for awhile.
I invite you to click through and read the full story and maybe they'll  have the same effect on you. Happy reading!
7 Ways to Save on Broadway Tickets
Catching a show on Broadway is one of the top things on most visitors to-do list. I can relate. With a wish list of show to see, a list that's much longer than my pocket is deep, I'm on the lookout for good savings. I knew about some of the option on this list, but I still learned a couple of new ones.
You're headed to New York and heard all about that spectacular show with huge stars on Broadway. Figuring no trip to New York is truly complete without a trip to the theater — and you'd be right about that — you rush online to buy tickets, pull up the prices and — boom! — get knocked back by sticker shock. How bad can it get?
Read original article here: 7 Ways to Save on Broadway Tickets
Man tries to smuggle turtle onto plane by hiding it in a hamburger
I'm trying to decide how I feel about this. Charmed because of the love of a man for his pet? Appalled at what this turtle was put through? Embarrassed because for a couple of moments the turtle really did look like a hamburger? I don't know, you decide.
A man tried to smuggle his pet turtle through security in Guangzhou Baiyun International Airport by hiding it in a KFC hamburger.
Click here to view original web page at www.scmp.com
Does Goodwill Industries Exploit Disabled Workers?
As a long time donor to and supporter of Goodwill – and the great work I think (thought?) they do – this article set me back on my heels. I had no idea that there was a law that allowed employers to pay disabled workers less, and by less I mean substantially less. Good research here by Forbes and their sources, and plenty to get me thinking about my future relationship with this organization. Is anyone else as shocked by this?
For Sheila Leigland, a blind Goodwill employee in Great Falls, Montana, earning $3.99 an hour was already tough. But when the Rockville, Md.-based nonprofit wanted to cut her salary to $2.75, she decided it was time to quit. "I want to be paid a living wage for meaningful work," she says.
Click here to view original web page at www.forbes.com

You do what for a living? 7 strange hotel jobs
I wonder if these guys ever get bored at work?
With more than 52,000 properties, the U.S. hotel industry is a veritable job-creating behemoth that employs roughly 1.8 million people. That's a lot of cooks, waiters and housekeepers — and, apparently, the occasional duckmaster, guacamologist or proposal coach.
Click here to view original web page at www.today.com
10 Texas Cities and Words Everyone Says Wrong
Wipe the smug look off of my face – I only got half of these right. How about you?
Texas is such a melting pot of cultures, it's no wonder that people mispronounce many of our words. Here are a few that folks have trouble with.
Click here to view original web page at yestotexas.com
Spearmint Extract: Tutorial
It was the idea of mojitos that drew me into checking out this post, but now that I've learned what else to do with spearmint extract, I'm ready to give it a try. What other ideas might I try with it?
Spearmint extract can be used for baking and confections. Try it in iced tea and in cocktails such as Mojitos, South Sides and Caparinas. Spearmint extract can also be used in savory sauces for lamb, poultry and seafood.
Click here to view original web page at www.liveinart.org
Recipe: Prosciutto Wrapped Pork Tenderloin
I cook pork tenderloin fairly often, but adding pork to pork never crossed my mind. This is one recipe that I'm giving a try sooner rather than later. It looks easy, too.
We affectionately call this dish 'pork wrapped pork'!  Prosciutto wrapped pork tenderloin with sage is a savory secondo we serve year-round and often on the menu for our cooking classes.
Click here to view original web page at latavolamarche.blogspot.com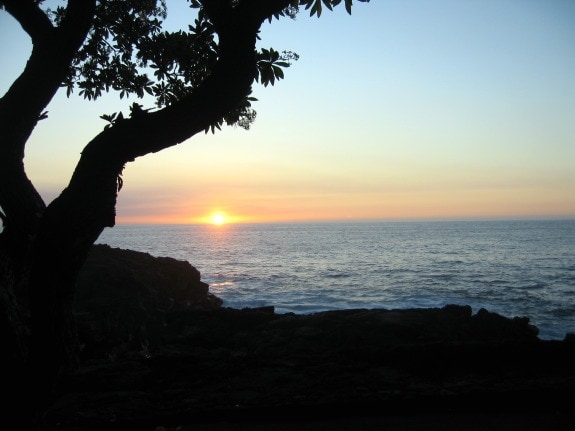 9 Ways Generous People See the World Differently
This was a good reminder that the ability to change lies within me, not others. And it's made me stop and think about whether or not I've adequately embraced generosity as a mindset. Yep, I've got some changes to make – and none of them are complicated.
Generosity makes our world a better place. It improves the life of the receiver. And it improves the life of the giver. Yet, despite the benefits, generosity is still too rare in our world today.
Click here to view original web page at www.becomingminimalist.com
Healthy Instant Oatmeal Packets–for hot & refrigerator oats
These look quick and easy to assemble, take up little to no room in my bag, and would be easy to prepare and eat in a hotel room. I'm going to give this one a try later this month as well.
These DIY instant oatmeal packets are so easy to assemble. Make a bunch in advance to keep on hand for those busy mornings when you don't have time to make breakfast. You can mix these oatmeal packets with hot water and enjoy a healthy hot breakfast in a jiffy.
Click here to view original web page at www.theyummylife.com
Why millennials are leaving the church
I'm far from the millennial age bracket, but I nonetheless found this article interesting, with application beyond that particular generation. What do you think? Has your church remained relevant or do you think there are missed opportunities to bring people to the faith (whatever your faith may be)?
Time and again, the assumption among Christian leaders, and evangelical leaders in particular, is that the key to drawing twenty-somethings back to church is simply to make a few style updates – edgier music, more casual services, a coffee shop in the fellowship hall, a pastor who wears skinny jeans, an updated Web site that includes online giving.
Click here to view original web page at religion.blogs.cnn.com