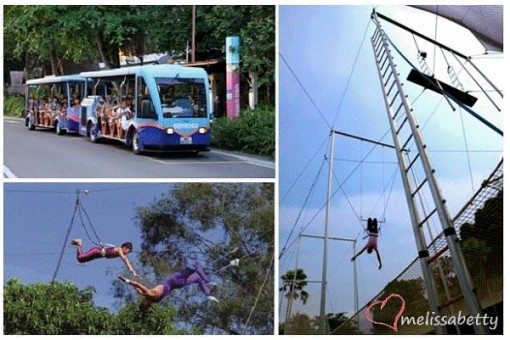 When I think of traveling to Singapore, I think of the city life, the food, and a chance to discover so much different than my own.  But it turns out there's another side to Singapore, one that I had no idea existed – the island resort of Sentosa.  The translation of Sentosa means peace and tranquility, and while you may find that on the island's beaches and gardens, much of the action centers around the island's other activities, ranging from golf to clubs to Universal Studios Singapore and other attractions.  It's like the whole island is one giant theme park, and a recently launched Sentosa Play Pass is trying to help you enjoy as much as you can, as economically as you can.
The one-day one-ticket system covers 13 attractions offering a variety of activities for all interest levels, and also allows holders to skip the line ups.  Saving money and time is always a great combination, and for even greater savings you can update the pass to add three more attractions.
Not sure what there is to do?  Take a look at this list and see the choices you can make:
Segway – An island adventure of a fun tour on a Segway is a great way to start the day.  It's fun and easy to learn.
Bi-Pedal bicycle – 1 hour rental to get a little look around.
The Merlion – A historical attraction, this structure has the head of a lion and the body of a mermaid, and a walk to the top will give you an amazing view.
Butterfly Park & Insect Kingdom – Over 15,000 butterflies are in this outdoor conservatory, and they fly freely, so keep a close eye out.  Don't worry though, the dangerous insects on display are in an enclosed area.
Images of Singapore – Interactive displays and wax mannequins showcase the various ethnic groups of Singapore, Chinese, Malay and Indian.  You'll get a bit of history along with a healthy dose of culture as you learn about the various festivals, holidays, and rites of life.
Luge & Skyride – With a course for the beginner as well as the advanced rider, it's a race to the bottom as riders see how fast they can manage their 3-wheeled cart without hitting the brakes.  If the Luge is a little too much action for you, you can opt for unlimited trips on the Skyride.
Flying Trapeze – Fly like fox (a flying fox, that is) while bouncing on a trapeze.
Fort Siloso – This historical attraction displays the history and evolution of Sentosa Island, from the era of World War II up to its modern day status and a recreation and tourism area.
Tiger Sky Tower – A free standing observation tower that, on a clear day, will provide a view of parts of Malaysia and Indonesia.  The ride to the top is in a glass enclosed cabin, providing a view all the way to the top.
Cineblast – A cinema ride that features a wide screen and a log ride.
DESPERADOS – A virtual attractions featuring a shoot out on horseback.
Nature Discovery – Flora, fauna and more.
4D Magix – A movie experience with seats that move.
There's plenty more to do and see on the island, whether you opt for additional attractions, the beaches, to other theme parks.  It's just a matter of choosing the Singapore escape that best suits your time, interests, and preferences.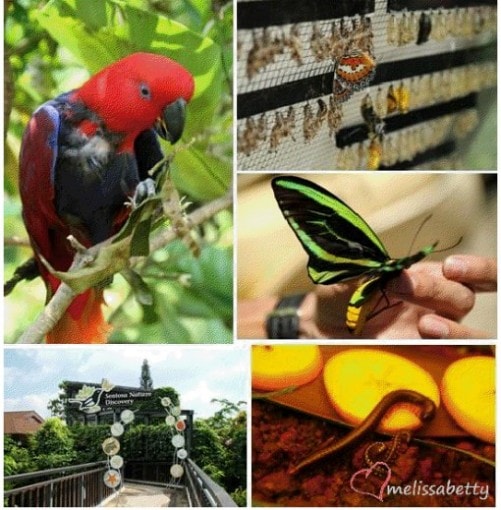 The Sentosa Play Pass is available with 3 options:  The Day Play Pass is valid from 9 am-7 pm, with prices starting at $47.90 for kids and $63.90 for adults, and covers admission to 13 attractions.  The Noon Play Pass is valid from 2:30-7 pm, with prices starting at $31.90 for kids and $37.90 for adults, and covers admission to 4 attractions.  The Premium Play Pass is valid from 9 am-7 pm,with prices starting at $65.90, and covers a choice of three additional action-filled attractions (Segway eco-tour, Wave House Flow Rider, Heritage Island Exlorer, Cable Car ride, ClimbMax zip adventure, or MegaZip adventure park).
Sentosa might not be the reason you travel to Singapore, but it's a wonderful day break once you're there.
Photo credit:  Courtesy of Sentosa Play Pass
NOTE:  This post was sponsored by Sentosa Play Pass.