Although my attempt to climb Mt Etna was not a huge success, I haven't completely written off trekking holidays.  I thought that trekking was all about climbing steep mountains and glaciers in adverse conditions, but that's not actually not the case at all.  Trekking comes in all sizes, shapes, and flavors, and is suitable for both novice and experienced travelers.
Wikipedia defines trekking as:
Trekking means a journey to be undertaken on foot in areas where means of transport (vehicle) is generally not available. Trekking always refers to walking on trails; it does not entail cross-country hiking or climbing over rough terrain. Trekking is not mountaineering but just days of walking, along with adventure.
So let's see:  off the beaten path, walking not climbing, and adventure.  Sounds great, huh?  Many trekking companies offer options at all ends of the spectrum, from walking to climbing, so there really is something for everyone.  OK, now that I know I can do it, and hopefully you do, too, what's the next step in finding a good trek choice — one that will be fun and interesting, but not beyond my abilities.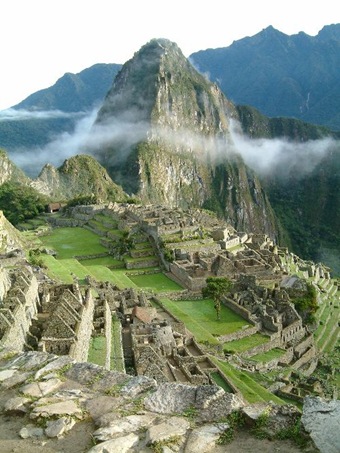 Here are a few questions to ask yourself:
What is my fitness ability?  It's really important to be honest about this and not get in over your head.  Do your run or walk hundreds of miles a week?  Or are you lucky to get to the gym that first week of every new year?  Would you be more comfortable with a gentle walk or does the challenge of a more rigorous one excite you?  How much stamina do you have?  Consider:  Cyprus, typically thought of as a beach destination, if you have fitness concerns, or the tackle tone of the classic treks, a Kilimanjaro climb.

What do you want to get out of the trek?  Do you want to enjoy some beautiful scenery and take some great photos?  Do you want to observe wildlife?  Do you want to challenge yourself to do something you've never done?  Do you want a local experience or do you just want to be an observer?  Consider:  The cultural experience of Machu Picchu in Peru (in photo) or the elephants in Thailand.

Where do you want to go?

Whether you're a beginner or experienced, most parts of the world have options that are suited to you, although not all options will be suitable for all people.  You may want to trek a new part of the world, or perhaps explore a favorite part of the world more in depth.  Consider:  Look for treks in places you know fairly well, but want to learn more about, or select a destination that has always had an allure for you.

How much support do you need?  Are you fine with your backpack and pitching a tent, sleeping on the ground as you day comes to a close?  Or do you want someone else taking care of setting of camps and cooking your gourmet meals.  Consider:  While trekking an outdoor adventure, there's nothing wrong with wanting a little bit of luxury.  Make sure that you are getting what you need.

Or you going solo or with others?  Do you need to find something to meet the needs of several people, or a you the sole decision maker.  Consider:  You need to honestly assess the abilities of everyone in your group, and choose accordingly.  No one wants to be the person in the group that can't keep up.

Do you want to add on an additional adventure to your trek?  Where you go will also make a difference on where else you can go and what else you can do.  You can add on anything from another adventure activity like camping, kayaking or climbing, or something as luxurious as wine tasting or a spa visit.  Consider:  After your adventure will you want do more, or do you need some time to relax.  Ending your trip with a bit of a luxury respite is a wonderful way to plan reentry into your daily life.
So what do you think?  What kind of trek captures your imagination?
NOTE:  This post was sponsored by The Adventure Company; the opinions expressed herein are soley those of the author.
Photo credit: Wikimedia Commons