It's been a busy week. Two full days of networking meetings at GoWest Summit, this year held nearby in Tacoma, a day trip to Las Vegas to visit some friends, and putting the finishing touches on the cold and respiratory problem that's been going around.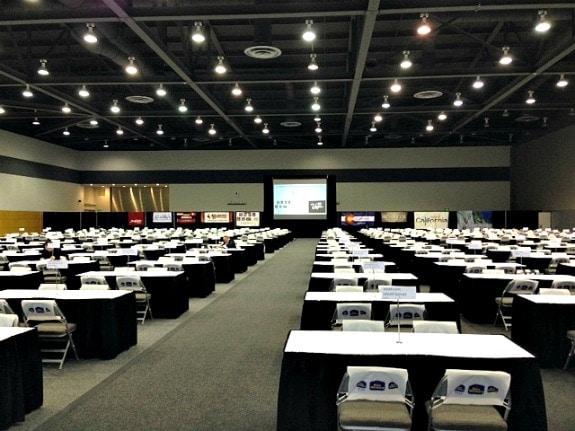 As a result, I just didn't get to as much reading and surfing the web as usual. But what I did find is good stuff – so enjoy, and I'll have more next Sunday.
Pop on over and read these stories, and please leave a comment – here and there – if you find something you enjoy.
Best Rate Guarantees – Are major hotels chains cheating on their marketing promise?
If you've booked a hotel recently, you've no doubt seen the promise that you're getting the best rate to be found. But is that true? To be honest, I never check around to see, I just find a price that I can live with and book it. But this writer says some hotel chains aren't living up to their promise. Take a read a see what you think.
Best Rate Guarantees are a major 'selling tool' for hotel chains to get customers to their hotel website. It gives customers the peace of mind that they can't get a better price on another website. But some hotel chains continually refuse to stand by their own guarantees.
Read original article here: Best Rate Guarantees
When a Crazy Idea Becomes a Beautiful Reality
I've know C.C. Chapman for a couple of years now, having met at a TBEX event in 2012, and if there ever was a dreamer who could put things into action, it's him. When I read his story about designing a beaded bracelet to honor a child he met while traveling in Ghana, I knew that I wanted to buy one. Purchasing the Mercy bracelet is a simple way to honor the life of a special 13 year old and to help children in Ghana.
As you know, when I was in Ghana my life was changed by a little girl named Mercy. Her thirteen years on this earth were not easy ones and sadly she is no longer with us. Before she passed away, I always dreamed I'd find a way to help make sure her future was brighter and I was never given the chance.
Read original article here: When a Crazy Idea Becomes a Beautiful Reality
Sarah Silverman and the Art of the Non-Dirty Joke
I'm not a joke teller, but I recognize and appreciate a well crafted joke or story. This dissection of how Sarah Silverman crafts jokes has lessons that are easily applicable to other business and personal settings. See if you pick up something for your next presentation or cocktail conversation.
Sarah Silverman is known for a cute look juxtaposed with shocking jokes. Silverman has earned both halves of that reputation. She has been and continues to be adorable, and she writes many jokes that are dirty. . .dangerous. . . and dirty-dangerous.
Read original article here: Sarah Silverman and the Art of the Non-Dirty Joke.
Man Builds Fairy Tale Home for His Family – For Only £3,000
It's certainly unusual, and I'm not sure I'd want to live in this. But I would definitely love to take a little tour. Would you?
Simon Dale is a family man in Wales, the western part of Great Britain. His interest in self-sustainability and an ecological awareness led him to dig out and build his own home—one of the loveliest, warmest, most inviting dwellings you could ever imagine. And it cost him only £3,000, about $4,700 American dollars!
Read original article here: Man Builds Fairy Tale Home for His Family – For Only £3,000