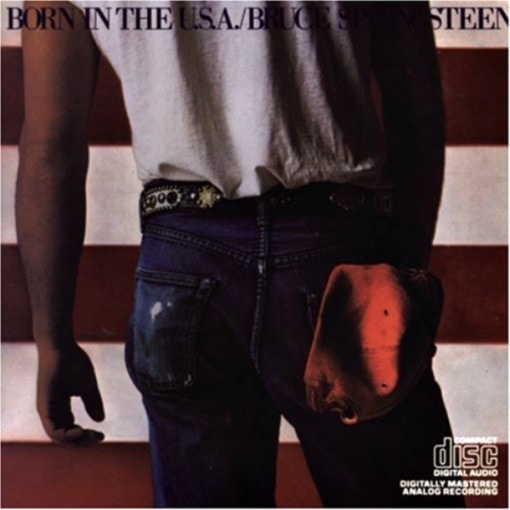 How did I miss this? I keep up on the latest in museums and exhibitions around the country, and somehow managed to miss that a Bruce Springsteen exhibition opens tomorrow, February 17th – but this somehow passed me by until just now.
Philadelphia's National Constitution Center, a preeminent history museum, is hosting (and is the only venue to host) the Rock & Roll Hall of Fame's exhibition, "From Asbury Park to the Promised Land:  The Life and Music of Bruce Springsteen."
The exhibit has never been seen outside of the Rock and Roll Hall of Fame in Cleveland, and is the first major exhibition about this iconic American songwriter.  The exhibition provides an in depth look at the full Springsteen's catalog, starting with his early bands (Child, the Castiles, and Steel Mill) and chronicle right up through his work with the E Street Band and as a solo artist.
Impressive artifacts on display include the Fender Esquire guitar from the cover of Born to Run, the outfit he wore on the cover of Born in the USA, numerous handwritten lyric manuscripts, concert posters, and his Academy Award for the the song "Streets of Philadelphia" from the movie Philadelphia.  The biggest artifact is a 1960 Chevrolet Corvette, purchased by Springsteen after the success of his album Born to Run.
Since visiting Philadelphia may be in my not too distant future, I'm putting this on my must-do list.  I expect all music lovers and historians of rock and roll will likely do the same.
And oh yeah, the National Constitution Center is chockfull of plenty of other good stuff, too.
How did I miss this?
Location:  Independence Mall, 525 Arch Street, Philadelphia
Dates:  February 17th-September 3rd, 2012
Hours:  Monday – Friday, 9:30 am-5 pm, Saturday till 6 pm; Sunday noon-5 pm.
Tickets:  Combination tickets allow admission into the Bruce Springsteen exhibit as well as the rest of the Center.  $27 adults; $22.50 seniors (65+), $1.50 active military; $13.50 child; $22.50 students (with ID) and youth (ages 13-18).  Tickets can be purchased online.
Photo credit:  Amazon