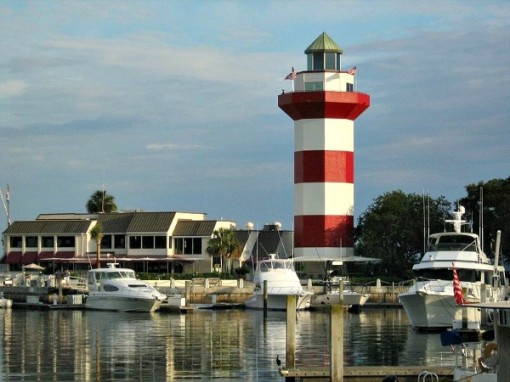 Often called the second largest barrier island on the eastern seaboard, Hilton Head Island is actually not an island or barrier at all. It is technically a half-barrier, or two glacial moraines, and is one of the most gorgeous locations in South Carolina to spend a 4th of July holiday.
Travelers know that Hilton Head is a great place to visit, as evidenced by the number of visitors to the area, especially in the summer months. The local population is around 50,000, but at any given time in the summer, population numbers can soar to 275,000.  If you're planning for a summer vacation, it's time time to make your arrangements for your Hilton Head Island home rentals.
What to do
Hilton Head is a golfer's paradise, hosting many tournaments, and is also known for its 12 miles of luxurious beaches on the Atlantic ocean.  Or, you may just prefer to soak up the ambiance of the local restaurants and flavor of the area.
July 4th is a great holiday to be in area, with celebrations in Harbour Town (that's a photo of the marina in the photo), Shelter Cove, and Skull Creek's wonderful firework display from a barge in an intra coastal waterway. The average temperatures in July are a blazing 90 degrees during the day, so bring lots of sunscreen and be sure to keep hydrated.  The evening drop down to a very comfortable 72 degrees.
How to get there
Two convenient airports serve Hilton Head Island: Hilton Head Island Airport (HHH), which is right on the island, and Savannah/Hilton Head International (SAV), about an hour's drive away.
Although a car is the easiest way to get around, Hilton Head is a very bicycle friendly destination.  Most of the major roads have an adjacent bicycle lane and there are a few areas where the bicycle lane cuts away from the main road, forging its own way.  Not all areas are lit for night riding, and bicycle rentals can be expensive, so plan accordingly.
Photo credit:  MoodyGroove via wikimedia