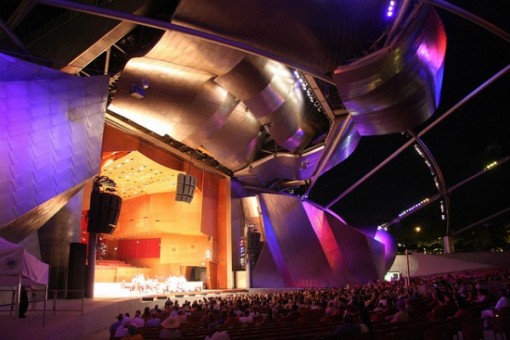 Music is an international language, and the 13th annual World Music Festival:  Chicago 2011 transforms Grants Park into as a celebration of today's international music.  Featuring traditional and contemporary music from over 40 countries, the city-wide festival features performances and events in a  combination of free and low-price ticket venues.
The festival kicks off in Grant Park's Spirit of Music Garden, then continues for a week of performances and events in Chicago's neighborhood parks, clubs, cultural centers and downtown venues.  Things wrap up with the finale, One World Under One Roof, a series of multiple concerts held in the Chicago Cultural Center.  Performers scheduled to be there include:
Staff Benda Bilili – a group of paraplegic street musicians from the Congo performing on homemade instruments
Creole Choir of Cuba
Boubacar Traore Trio – from Mali
Sounds & Rhythms of Afghanistan
Esma Redzepova – from Macedonia
Movits! – from Sweden
Mad Professor – from the U.K.
The full schedule of performers and events is not yet posted, so you may want to follow the World Music Festival on Twitter and/or like them on Facebook.  Their Adroid App will launch on September 6th, complete with an easily accessible schedule, biographies of performers, photos, music clips, and more.
I may be in Chicago during this time so I'll be taking a look at the schedule as soon as it's posted.  It looks like it's going to be a great week – anyone else going to be in town?
Location:  Grant Park and more than 20 venues around Chicago.
Dates:  September 15-22, 2011
Photo credit:  Leroy Chew via flickr