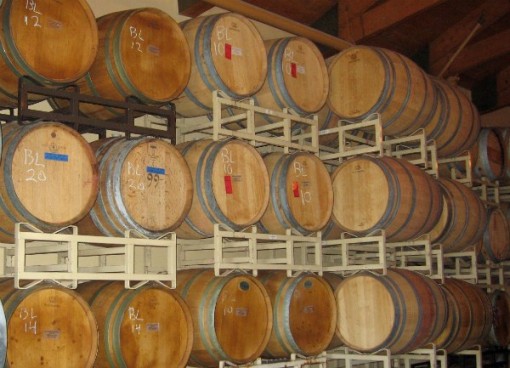 What happens when an airline combines two of my favorite things – wine and travel?  Why, save money, of course!
Alaska Airlines and Walla Walla Valley Wine Alliance are offering a promotion to encourage wine lovers to visit Walla Walla wineries with a Taste and Tote promotion.  Here's how it works:
Alaska Airline passengers traveling to Walla Walla for wine tasting get a waiver from tasting fees at the many wineries in the region.  With tasting fees ranging anywhere from a couple of bucks up to around $10, these little bits of savings can add up quite quickly.  So you head to Walla Walla, do lots of great tasting, and find a number of bottles that you LOVE.  But there's that pesky 3-1-1 liquid rule!  The promotion continues to provide you with savings as the airline will allow you to check one free box of wine (up to a case – 12 bottles) and waive the baggage handling fee.
That means that case of wine that you want just got a whole lot cheaper since you don't have to pay that baggage fee.  And since there's some seriously great wine coming out of the Walla Walla area, you know you're going to want to bring home as much as you can.  Just let the winery know you'll be checking the wine on the flight and they'll help make sure it's packaged for travel.
There are two daily nonstop flights between Seattle and Walla Walla Regional Airport served by Horizon Air.
If Walla Walla isn't in your plans, but Northern California is (Sonoma or Napa perhaps), that same baggage fee waiver for up to a case of wine is honored on flights departing from Santa Rosa as well.
And, just in case you're wondering — wine makes a great gift!
Photo credit:  Personal collection of author