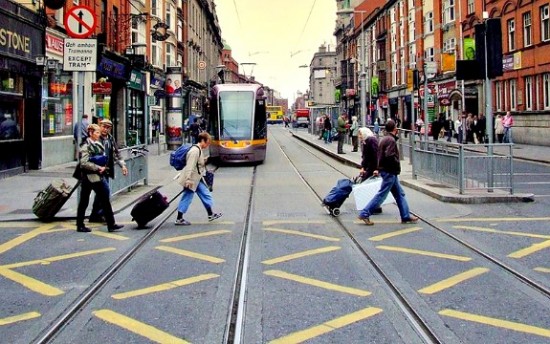 Coming off of two successful TBEX (Travel Blog Exchange) conferences, in Keystone, Colorado, and Girona, Spain, the selection of our European destination for 2013 is an exciting one.
TBEX — the world's largest gathering of travel bloggers — will be going to Dublin, Ireland, for its 2013 European conference.  2013 is the year of The Gathering in Ireland, and it's very exciting to know that so many travel bloggers will be gathering there come fall.
With its history, architecture and culture providing a backdrop to modern city life, Dublin offers something for every travel blogging niche and every travel blogger budget.  Failte Ireland with support from Tourism Ireland is rolling out the red carpet to welcome our travel bloggers to their home. And I, for one, am very excited to experience that much touted hospitality.
Some of you already know that I'm the Conference Director for TBEX, but perhaps you should learn a little more about who we are and what we do.  TBEX's goal is to help travel bloggers advance their careers as professional travel media through education and networking with DMOs and travel industry professionals.  Our conferences cover topics on creating, distributing and monetizing online content and much more. Concurrently we also have sessions focused on educating travel industry professionals on best practices in content and social media marketing.
The TBEX conference was acquired by BlogWorld in 2012 and since then has grown into the world's largest gathering of bloggers, writers and new media content creators in the travel industry. TBEX also attracts some of the world's best-known travel brands and DMO's as sponsors who are eager to connect with the travel journalists of the future. Sponsors include: Expedia, American Express, Lonely Planet, TripAdvisor, Vail Resorts, HomeAway, Tourism Toronto, Costa Brava, Canada, Australia, Croatia, Dominican Republic, Denver, Virginia, British Columbia, as well as other leading travel industry bands.
If you're at all curious about this travel blogging thing that I do, and want to combine it with a great trip to Dublin, head on over to let us know you're interested.
See you in Dublin!
Photo credit:  Jaqian via wikimedia commons