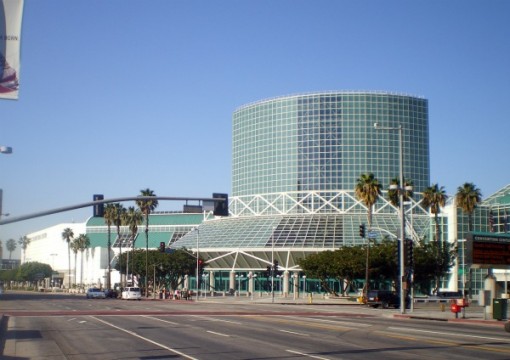 I'm madly trying to finish up work today as I head off to Los Angeles tomorrow for the premier new media event – BlogWorld Expo.   This is the first – and only – industry-wide conference, trade show, and media event for all new media.  If you're looking to expand your knowledge of new media, find ways to launch or further your entrepreneurial career, or are looking for ways to move a passionate hobby into a for-profit business, this is the conference for you.
This year I was a last-minute fill in to organize the travel sessions, and I'm pretty darned pleased at the quality and diversity of speakers for the Travel Track.  Here's what we've got on tap:
Going Pro
Transitioning from hobbyist to pro is a multi-step process.  This panel combines the experience and focus of four travel content producers with ideas and recommendations, along with action steps you can take whether you're looking to earn more or move into the entrepreneurial arena.  Speakers are Kara Williams, Chris Gray Faust, Ross Borden and Chris Christensen.
You'll learn:
How to work smarter not harder with your writing.
How to start thinking like a publisher not just a writer.
How to decide if you're ready to become a travel content entrepreneur.
Taking Care of Business
Should I accept advertising?  Should I accept paid content?  How much should I charge?  Should I write for free?  Should I accept press trips?  You can't answer these until you have defined your business model.  Choosing a travel blogging business model provides a framework for analyzing and answering these and more, along with giving you ideas about when it's time to reframe your model. Speakers are Gary Arndt, Michael Tieso, and Janice Waugh.
You'll learn:
How to identify or create your business model
How to create monetization programs that fit your business model, and say no to the others
How to recognize when it's time to change your business model.
Travel Blogger Collaboration:  Building a Better Business, Community & World
The collaborative process is a prefect example of how, if a rising tide lifts all boats, bloggers can help life that tide in the first place. The three panelists represent different points on the collaboration continuum, so to speak; from building a better business, to bloggers working within their home city together, to positively influencing change in the world.  Speakers are Andy Hayes, Jennifer Miner, and Beth Whitman.
You'll learn:
Working collaboratively helps everyone's bottom line.
Getting started with collaborative projects takes enthusiasm, but is not ridiculously hard.
The rewards of seeing real-world change through collaborative efforts is gratifying is ways beyond the usual monetary ROI used to quantify successful blogging efforts.
Quit Complaining & Start Pitching
Instead of whining about why destinations and brands don't want to work with new media, learn what you need to do to make them sit p and take notice.  An experience blogger and PR representative will show you how to create win/win pitches that get you what you need for your readership.  Speakers are Andy Hayes and Meg Paynor.
You'll learn:
Learn how to research the destinations and brands that fit your readership
Learn how to determine what those destinations and brands need that you can provide
Discover the tools that you'll need to develop to get those destinations and brands to say YES
A pretty good line up of speakers and information, huh?  But wait – there's more!
The Travel Track has been merged with the Tourism Track this year, present a one-two punch of information, inspiration, and networking.  Headed up by Sheila Scarborough and Becky McCray of Tourism Currents, there are four action-packed sessions that help make this the best darn track session in the whole event.  Okay, maybe I'm a little biased!  But wait – there's still more!  There are 3 days of cutting edge sessions, keynotes, workshops from over 300 speakers.  A trade show full of resources.  And great networking events and parties.
If you're still trying to evaluate whether this event is worth it or not, ask yourself what you have to gain my attending.  Can you acquire one new skill set?  Can you make a contact that develops into a sale, partnership, or income producing opportunity?  Can you expand your idea of what's possible in your business and chart a new course for success?  Do you feel isolated in your online business and need a big dose of inspiration community to sustain you?  And if you're in the northeastern US, perhaps it's just a chance to be somewhere it's warmer – and that has electricity?
For all those reasons, and a whole lot more, check out those air fares (there are still good decent buys out there), choose your ticket, and start packing.
If you're interested in following along from home, here are a couple of Twiter hashtags that might prove helpful.  The official hashtag for BWE is #BWELA.  The Travel Track is using #BWETravel and the Tourism Track is using #BWETourism.
Will I see you at BlogWorld Expo?
Location:  LA Convention Center, enter via West Lobby
Date:  November 3-5, 2011.  Thursday 8:30 am-6:15 pm; Friday 8 am-5 pm; Saturday 8 am-6:30 pm
Tickets:  A 2-day pass is $447 and a 1-day pass is $377.  An expo only pass is $47.  Use promo code BWEVIP20 and get 20% off whichever ticket option you choose.  Register online.
Photo credit:  via wikipedia