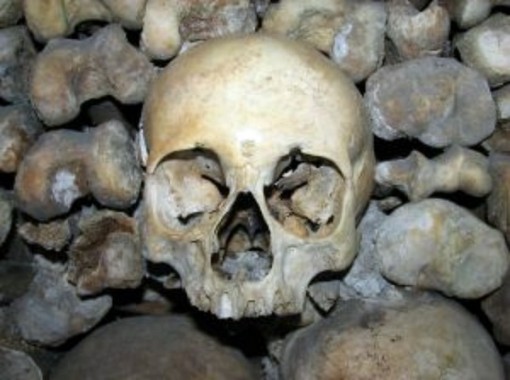 We typically think of horror films as a Halloween-time event, maybe because there are more than a few of them with Halloween in the name.  In Gettysburg, however, it's Labor Day weekend that rolls out the red carpet for horror as actors from some of the top films in the genre meet up for Horrorfind Weekend 13, an annual convention of horror movie enthusiasts.  Over 2,500 horror fans are expected this year, the second time it's been held in Gettysburg, as Gateway Gettysburg (an entertainment center featuring hotels, shops, restaurants, theaters, and more) readies itself for the Spookiest Show on Earth.
The three day weekend event will feature celebrity meet-and-greets, costume contests, seminars, a film festival and the zombie prom.  Among the celebrities confirmed for the event include Dee Wallace, star of "Cujo;" Edward Furlong, star of "Terminator 2" and "Pet Sematary;" Sam Trammel of "True Blood" and John Waters, an icon in the horror film industry. Stars from movies such as "Halloween," "True Blood," "SAW," "Nightmare on Elm Street," "Arachnaphobia," and "Friday, the 13th," will also be attending the convention as well as many well-known horror novelists who will do readings and autographs books for fans.  Guests can also find some of the movie industry's most unique memorabilia at the convention, everything from old movie posters, to nostalgic clothing, movie props and books.
On the Friday, to kick off the event, a special VIP event will be held featuring a horror legend John Waters.  He will perform a customized live version of his recent HBO special, This Filthy Horror.  Special tickets are required for this event, which is recommended for adult audiences only.
Any horror fans out there?
Location:  Gateway Gettysburg, 95 Presidential Circle, Gettysburg, Pennsylvania (near the intersection of US 15 and US 13)
Dates:  Labor Day Weekend, September 2-4, 2011
Tickets:  $25/day or $45 for weekend pass.  A limited number of A Filthy Pass tickets are available that include the weekend pass, admission to the VIP John Waters event, and an autographed copy of his book Role Models; $110.   Tickets are available at the door for the weekend event or may be ordered online
Photo credit:  SXC