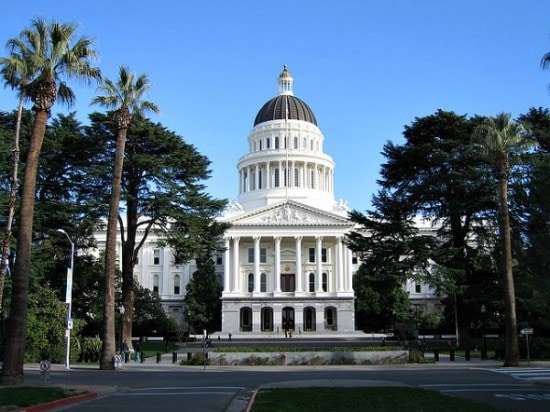 One of my favorite parts of traveling is discovering new food, whether that's local restaurants, street vendors, or local ingredients to take home to incorporate into my own cooking.
Food loving travelers to California can enjoy a little incentive to flex their food muscle as the state celebrates the 6th annual California Restaurant Month. It's a month of traditional restaurant week promotions combined with a broad range of culinary happening that include behind-the-scenes tours, wine pairings, chef-led events, brewery and distillery tours, and more. It's a delicious 31 days of food festivities showcasing California's agriculture diversity.
Below is a listing of culinary happenings in Northern, Central and Southern California during California Restaurant Month 2016.
Northern California:
Berkeley – Berkeley Restaurant Week runs January 21-31 and showcases edible diversity and a passions for great taste. With more than 350 restaurants citywide, there's a vast array of dining options ranging from casual to candlelit.
El Dorado County – El Dorado Epicurean Collection of Culinary Adventures runs January 1-31 with a month long celebration packed with delectable deals, exclusive seasonal offerings, wine-pairing specials, gourmet prix-fixe dinners, farm tours, vineyard hikes, cooking demonstrations with amazing and innovative chefs, and special discounts on food, wine, accommodations and transportation.
Humboldt Bay – Free Oyster runs January 1-31 and pays homage to Humboldt Bay oysters. The month will provide opportunities to tour and taste at many oyster farms, including Aqua-Rodeo Farms and Hog Island Oyster Co. Receive a free oyster and pint of beer with any social media check-in to Humboldt Bay Tourism Center.
Napa Valley – Napa Valley Restaurant Week  runs January 

24-31 and offers

multi-course prix-fixe menus at $20 per person for lunch and at $36 or $46 per person for dinner. It's a great opportunity to try out the latest culinary hot spots or revisit old favorites all week long.
Oakland – Oakland Restaurant Week runs January 

14-24, with a list of o

ver 100 participating restaurants. Prix-fixe lunch and/or dinner menus are $20, $30, $40 and new $50 price points. The promotional prices reflect up to 25 percent off regular a la carte items.
Sacramento – The 11th year of Dine Downtown runs Janueary 

7-16, and continues t

o spotlight innovative restaurant concepts andculinary experiences that can only be found in Sacramento. Enjoy special three-course dinner menus showcasing fine dining in America's Farm-to-Fork Capital for just $35.
San Francisco – SF Restaurant Week runs January 

20-31, with more than

100 restaurants citywide offering special multi-course prix-fixe lunch and dinner menus. Lunch menus are offered at $15 or $25 and dinner menus are offered at $40 or $65. This is an ideal reason to explore more of San Francisco's culinary scene.
San Jose – San Jose celebrates California Restaurant Month during two periods, January 5-8 and January 12-15.

The celebration combines

fresh produce with one of the most diverse cities in America, and you'll discover an appetizing selection of culinary offerings from Oaxacan, Ethiopian and Vietnamese to Afghan, Burmese and beyond. Mention "California Restaurant Month" at participating restaurants and receive 15 percent off the final bill.
Sonoma County – While Sonoma County's Restaurant Week isn't until March, individual restaurants, including the popular French Garden Restaurant and Zazu Kitchen + Farm (among others) have special offerings as part of California Restaurant Month. Check directly with restaurants for details and pricing.
Stockton – Stockton Restaurant Week runs January 15-24. During this 10-day dining event, participating restaurants will offer prix-fixe meals showcasing some of the region's most talented chefs along with the city's culinary diversity. Three-course dinner menus will be priced at $15, $20 or $25 per person, and two-course lunch menus will be available for $10 at some restaurants (all exclusive of beverages, tax and gratuity unless otherwise noted).
Suisun City – Suisun Waterfront Restaurant Week runs January 15-24 and features several of the diverse restaurants on the Suisun Waterfront. Prix-fixe menus will feature three-course dinners or two-course breakfasts and lunches (unless noted, excludes tax, beverages and gratuity).
Tahoe South – Made With Altitude is Tahoe's spin on restaurant week, and runs January 8-16. Dine at any of the cozy restaurants offering specially priced and prix-fixe menus featuring alpine-inspired signature dishes and mixologists' creative concoctions.
Tri-Valley – Secret Somm runs January 9-31 and is an an opportunity to participate in the most delicious online treasure hunt. Every

Friday

and

Saturday

in January a roving Secret Sommelier may pick up your tab when you dine at a local restaurant with Livermore Valley wine on the menu.
Vacaville – Vacaville Restaurant Week  runs January 15-24 and features everything from delis and fro-yo shops to four star dining. Many of Vacaville's diverse, locally-owned restaurants will be offering discounts up to 50% off.
Central California
Madera County – Savor the Tastes of Madera County, California's Gateway to Yosemite, January 1-31. Get a taste of Madera County throughout the month of January at four participating restaurants in the foothills of the Sierra Nevada range including the award-winning Ducey's On the Lake.
Oxnard – Dine & Discover Oxnard, January 22-31, allows you to enjoy a fusion of global cuisine and local flavors. Participating retaurants will feature special offerings including prix-fixe menus, $20 per person deals, two for $20 options and 10% discounts off regular menus.
San Luis Obispo County – San Luis Obispo County Restaurant Month runs January 4-28. Participating restaurants will offer special prix-fixe three-course menus, ranging from $30-$40 per person. California Restaurant Month will also be celebrated at local Paso Robles and San Luis Obispo Wineries with various "Go Local Wine Deals."
Santa Ynez Valley – Santa Ynez Valley Restaurant Week runs January 24-30 with more than 20 restaurants throughout the Valley – from the region's up-and-coming establishments to long-time favorites – offering special three-course tasting menus, all for the modest price of $20.16 (excluding tax, tip and beverages).
Yosemite/Mariposa – Chef's Holidays are offered January 10-31. Each Chef's Holiday session includes a "Meet the Chefs" reception, three cooking demonstrations and tastings in the hotel's Great Lounge moderated by culinary experts, a behind-the-scenes tour of The Ahwahnee's 8,000-square-foot kitchen, and a gala dinner prepared by the session's headliner chefs in The Ahwahnee Dining Room.
Southern California
Encinitas – The 2nd Annual Downtown Encinitas Restaurant Week runs January 17-23. Take advantage of special prix-fixe menus and other limited-time offers.r
Escondido – Dine Out Escondido! runs January 24-30. Savor a showcase of artisanal foods and the creativity of fantastic chefs and restaurateurs at over 25 eateries.
Los Angeles – 2016 Winter dine L.A. Restaurant Week runs January 18-31. This biannual 14-day dining event showcases participating restaurants in various neighborhoods throughout LA offering specially priced lunch and dinner menus. dineL.A. will also feature a new tier of experiential menus from the city's top chefs.
Newport Beach – Newport Beach Restaurant Week, January 18-31, is Orange County's longest running restaurant week event. The 14-day dining event features special prix-fixe menus with lunches available for just $10, $15, $20 or $25, and dinners for $20, $30, $40 or $50 at participating restaurants.
Oceanside – Participating restaurants will offer special menu items January 1-31.
Pasadena – Cheeseburger Week runs January 10-15. Celebrate the birth of the cheeseburger in Pasadena, the home of the cheeseburger. Forty restaurants, lounges, burger joints and roadside stands commemorate the day in 1924 when young Lionel Sternberger first put cheese to burger and served it to a customer at his father's roadside stand, The Rite Spot.
Redondo Beach – Redondo Beach Restaurant Week runs January 11-17. Delve into the diverse dining of Redondo Beach through prix-fixe lunch and dinner menus, or by downloading VIP cards for special discounts at participating restaurants.
San Diego – San Diego Restaurant Week runs January 17-24, with more than 180 of San Diego's finest restaurants participating in this annual celebration of local cuisine. Three-course prix-fixe dinner menus will be available for just $20, $30, $40 or $50 per person along with two-course prix-fixe lunch menus at $10, $15 or $20 per person.
Santa Monica – Santa Monica Eat Well Week runs January 11-17, with most restaurants offering a specially crafted artichoke dish in honor of Eat Well Week. Consumers are invited to vote for their favorite Eat Well Week artichoke dish and in the end, the chefs of the top three restaurants with the most votes will win prizes.
Temecula Valley – Temecula Valley Restaurant Month runs all month long. Celebrate Temecula Valley Restaurant Month by indulging in prix-fixe menu items and local farm-fresh ingredients at participating restaurants. Additional events, workshops and activities will also be available, enabling locals and visitors to experience some of the best wine and food Temecula Valley has to offer.
For destination updates and a list of all participating destinations visit: www.DineinCA.com.