The first place I'll be traveling to in 2014 is Las Vegas. While it's relatively close to home, about a 2 1/2 hour flight, I'm excited about the trip for a couple of reasons:  I'll be attending at helping out at NMX (New Media Expo, the parent company of TBEX) – and I'll also be speaking on a panel at the event.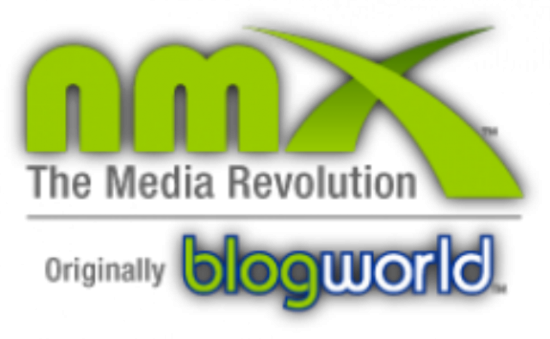 NMX is the preeminent conference and networking event for the new media industry. What's new media? It's stuff like blogging, and podcasting, and web TV, and social media, and all that sort of stuff. If that all sounds boring and tedious to you, this is not the conference for you. But, if you've been dabbling around the edges of new media, wanting to learn more – especially about how to turn a hobby into a career – then this will be your perfect cup of tea. The program is jam-packed with educational sessions, speed networking (think speed dating, only for business), social events, and lots more.
It will also be the site of the 9th Annual People's Choice Podcasting Award and the International Academy of Web TV Awards. Who will you see on the new media red carpet?
I'll be speaking on a panel titled:  How to Land Sponsorship Deals: Bloggers and Brands Working Together. This is a beginner level panel, so if you've already developed strong sponsor relationships, this isn't for you. But if you're interested in learning how to create partnerships with brands, and how to do it with integrity and honesty with your readers, you'll get some solid takeaways from this session.
I'm honored to be appearing with two women who are heavyweights in their niches – Patrice Yursik and Tara Salinas.
I met Patrice, also known as Afrobella, last year and have enjoyed reading her blog and watching how she positions and grows her brand. Patrice has been called the Godmother of brown beauty blogging, but I just call her wicked smart and a whole lot of fun to be around.
Tara works in social media marketing for a real estate and property management company, and also has a travel blog, Trippin' with Tara. She's been on both sides of the brand-blogger equation, using what she's learned on each side of the relationship to forge solid business partnerships.
If you're interested in attending NMX, there are a variety of discount registrations available. Contact me for more information on how to get the best pricing on the available registration options. Will you be at NMX? I'd love to catch up with you if you're going to be there.
Dates:  January 4-6th, 2014
Location:  Rio All-Suites Hotel, Las Vegas