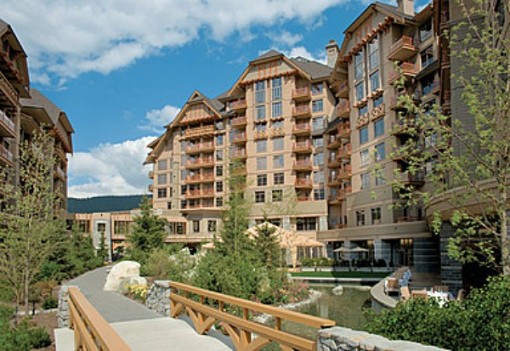 I'm always impressed with promotions that Four Seasons Seattle offers, so I went looking to see what some of their sister properties were cooking up for the remaining days of summer.  Just up I-5 a few hours, the Spa at Four Seasons Resort Whistler is offering kid-perfect spa treatments.
OK, at first I thought this was kind of creepy, with visions of overly made up little girls parading around in those inappropriate way that you see on television.  But then I followed some tweets from Kara Williams of The Vacation Gals talking about the wonderful bonding experience she had with her daughter as a result of a stop off at the local mall for a manicure and pedicure.  Hmmmmm, perhaps I need to check my preconceptions at the door and take a closer look.
The Spa is offering ice cream-themed manicure and pedicure packages designed to create a perfect mom-daughter experience.  Especially if your daughter is a girly-girl type who would adore strawberry shortcake ice cream flavored treatments.
Doesn't this sound both delicious and relaxing:
Princess Dreams Ice Cream Pedicure featuring yummy flavors like lavender, strawberry, kiwi , marshmallow, and vanilla (products from the ME! product line of bath and body products), with an Ice Cream Sandwich Pumice Stone for mom.  Prices start at $45 for a 30-minute pedicure and $55 for a 30-minute manicure.  (All prices CAD.)
Why not let the staff at the Spa, recently rated as one of the Top 10 spas in the Americas and Caribbean, work their magic on you, creating a very special mom-daughter experience.
Location:  Four Seasons Resort Whistler is located at 4591 Blackcomb Way, Whistler, British Columbia
Photo credit:  Courtesy of Four Seasons, Robert Leon photographer