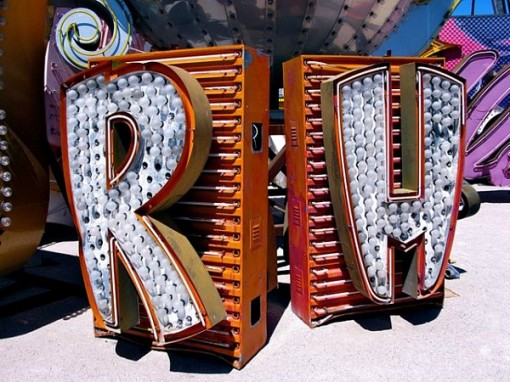 While new hotel construction is at a painful standstill in Las Vegas, there's no shortage of new attractions hoping to grab a piece of the city's tourism spending.  Here's what 2012 has in store for visitors to Las Vegas.
Attractions
The Mob Museum – Okay, officially the name is the Las Vegas Museum of Organized Crime and Law Enforcement, but seriously – who's going to use that long of a name?!  Exhibits will include artifacts from some of the biggest names in the business, the mob business, that is, with items once owned or associated with Al Capone, Lucky Luciano, Bugsy Siegel, and more.  This is a chance to learn about mob life skills like bootlegging, money laundering, and gaming, while keeping an eye on crime fighting weapons used by law enforcement.  Located at 300 Stewart Avenue (downtown) in a former federal courthouse, the Mob Museum is scheduled to open in February 2012.  I'll be there early in the month and am hoping it will be open by then.  This looks like it could be a lot of fun.
Smith Center for the Performing Arts – This multi-use performing arts complex features three theaters in two buildings, and is part of the city's Symphony Park.  Entertainment will range from Broadway touring performances to music groups to comedy. The performing arts center opens in March 2012, and tickets are already on sale for many of the upcoming events.
McCarran Airport Terminal 3 – The terminal will have 14 gates, six of which will house the international gates, with a people mover to the D gates.  Scheduled to open in mid-2012.
Neon Museum Visitor Center – Neon is synonymous with Las Vegas, and the museums and its collection is a neon trip down memory lane.  The new Visitors Center is the former La Concha Motel lobby, and is scheduled to open in mid-2012.  Both the Fremont Street Gallery and the Neon Signs project are open 24/7.
Hotels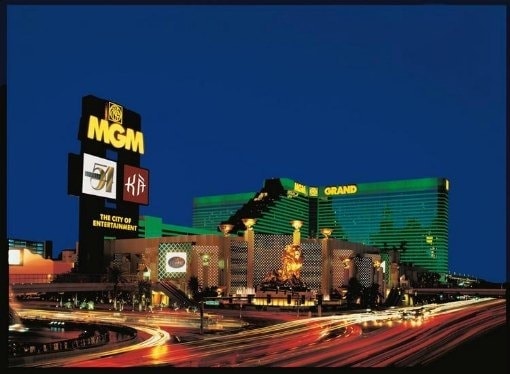 Although there are no new hotel openings are planned, there are a few undergoing major renovations that will be substantially completed in 2012.  They include:
Caesars Palace – Opens its 660 room, 23-story Octavius Tower.  It will have a focus on exclusivity and technology and may likely draw a younger guests to the property.
MGM Grand – Rooms is the main tower (3,750 rooms, 642 suites) are going through a multi-million dollar renovation.  Some of the new rooms are already available for booking.
Palms – Another multi-million dollar renovation.
As always, there's plenty to do, see, and experience in Las Vegas.
Photo credit:  Neon signs from angel.ite via flickr; MGM exterior courtesy of MGM/Mirage