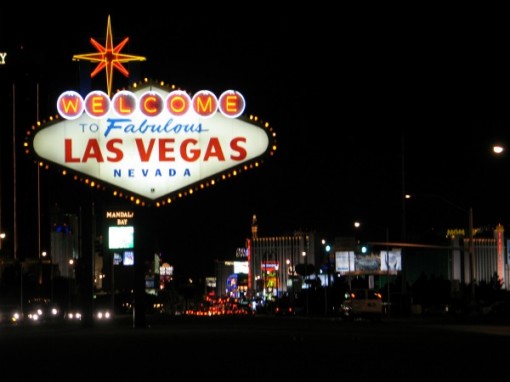 Las Vegas remains one of the most popular destinations for a weekend getaway, conference, or meeting.  No longer known for the $1.99 buffet or topless showgirls in cabaret shows – although you can probably still find those if you look hard enough – Las Vegas now features world class restaurants, specialty bars, and upscale entertainment.  From Broadway shows to the numerous Cirque du Soleil shows to headline entertainers, if you can't find something entertaining in Las Vegas, you're not really trying.
Fall brings some new headline options to Las Vegas entertainment, in addition to some of the some of the usual favorites, so take a look to see what catches your interest:
Celine Dion starts a new run of performances at Caesars Palace on December 28th.  These shows always sell out, so if you're interested, better make reservations right away.
Country comes to the strip with Garth Brooks appearing at the Encore Theater at Wynn Las Vegas, December 2-3, 2011.
Get spooked at Madame Tussauds After Dark experience.  October 21-23, and 28-31, 2011.  The Travel Channel's Ghost Hunters crew will be there on October 30th.
Join the fright at five haunted houses at FrightDome.  The exhibits are open all month.
Enjoy Cirque Week (December 1-10) with packages that include show tickets, exclusive events, and more.
Michael Jackson Fan Fest, the only tribute authorized by the Jackson estate, runs December 3-14 at Mandalay Bay, along with the debut of Michael Jackson the Immortal, a new Cirque du Soleil performance running December 3-27, 2011.
I have a couple of trips to Las Vegas on the schedule for this fall and am giving some thought to what I'd like to see.  How about you?  Anything catch your eye?
Photo credit:  wikimedia