I am eternally grateful that I've been able to travel to many wonderful places, knowing that I'll get to other places still on my bucket list, and as well as the opportunity to make return visits to favorite places, I never treat a destination with a "been there, done that" attitude.  That attitude is a big mistake.  When you travel a lot, it's easy to forget that many of the things that you do and see on a daily basis equate to a trip of a lifetime for many people.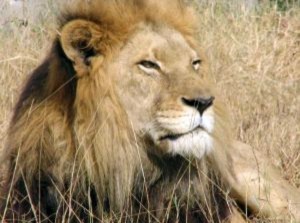 What makes a trip of a lifetime?  It seems to be different things to different people, but one common thread is that there are high expectations put on the trip.
Wherever you have your eye on for your trip of a lifetime, here are a few tips to help with your planning:
Where is the destination?  Maybe it's a trip of the land of your roots to trace your ancestry or learn about your family heritage.  Maybe it's somewhere exotic and far away, somewhere that no one you know has ever been.  Maybe it's somewhere remote and off-the-beaten path, or somewhere romantic, or charming, or unusual.
What do you want to get out of the trip?  Are you sightseeing or is there an emotional component of making the trip.  Make sure there's not a disconnect between your destination and what you're looking for; you don't want to be at the right place for the wrong reason.
What's your budget?  Trips of a lifetime generally are fairly expensive, otherwise the name wouldn't make sense right?!  So research your costs starting with transportation to get there and then start saving.  You'll may also want to research holiday insurance to make sure you've adequately protected your travel investment.
Who's going to go on the trip?  Is this a solo trip or do you need to think about coordinating the schedules of a number of people?  More people means more lead time, so give everyone time to plan.
What other research do you need to do?  From hotels and sightseeing to looking up family members, you'll need to allow plenty of time to get it done.  You don't want to get halfway around the world to find out that you didn't cover the basics.  While I'm a firm believer in lots of research, don't get so caught up in it that you over plan or become paralyzed with information.
Can you sustain the enthusiasm?  If your trip of a lifetime is a ways down the road, you're going to need to sustain your enthusiasm or it will quickly fall into one of those things to do later. . . a later that will never come.  You can set up a blog or website that tracks your progress in saving, adds in your research, and shares your excitement in the process with everyone – others going on the trip or friends who want to support your travel plans.
I'm not sure what my trip of a lifetime would be.  Perhaps a safari in Africa, maybe a visit to Antarctica (a short one, I'm not big on the cold), or maybe some beach time in the Maldives.  It's constantly changing, so maybe that means I have trips of a lifetime ahead of me.
How about you?  What's your trip of a lifetime?
Photo credit: SXC