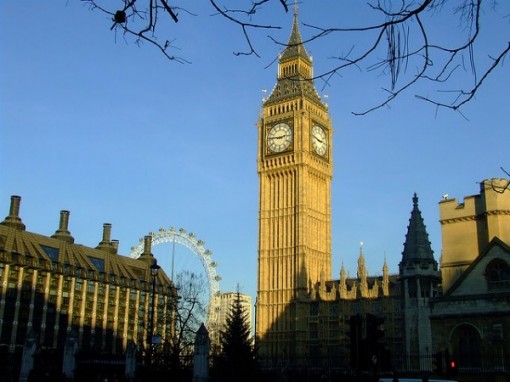 While most of us will still stay in regular hotels when we go on holiday or travel on business, there's an increasingly large range of other alternatives available, from house swaps and couch surfing to serviced apartments.  Nowhere has more choices than London, so I recently had a look into what's available – particularly since finding affordable accommodation for the 2012 Olympics is such a hot topic.
Couchsurfing is a great budget-friendly way to travel. The website lets users get in touch with like-minded people who have a spare bed, room or futon to offer at no charge. Often, couch surfers act as ambassadors for their city, helping visitors find the right bar, or get introduced to the local community. It is however potentially a bit risky – and also depends on volunteers – so there's no guarantee you'll find accommodation in a location you like, on exactly the date you need.
Further upmarket, renting a house for a few days or a week can be more attractive to some travelers than staying in a hotel. Claire Whisker, who runs Vive Unique, a London accommodation boutique, says: "We have a lot of guests who stay with us when they come to London a lot or need to stay for longer periods of time.  They want a bit more space, the ability to cook a meal".  Some law firms regularly use Vive Unique for longer term stays. Claire understands exactly why.  She says, "I do love hotels, but I think if I had to stay in a hotel for more than a week I'd go mad." Larger families, too, often find Vive Unique good value, as well as couples who want to live like a local in London.
Vive Unique has properties as far west as Chiswick and in East London too, with quite a few in Hoxton, Shoreditch and Clapton, as well as more established areas like Notting Hill and Kensington. Some homeowners who rent their houses are frequent travelers, others rent out while they are away on holiday, some have multiple homes, while recently a few redundant professionals have decided to stay with mum, dad or girlfriend and rent their flats out to earn cash.
While Couchsurfing is potluck, Vive Unique prides itself on selection of "house proud" owners.  All properties are visited and vetted. Claire says "We look at quality, design, and location. And we like to meet all the homeowners." She also encourages homeowners to give "their top ten tips" – local pubs and restaurants, services, and places of interest – and Vive Unique will also provide services such as fridge filling, organizing nannies or baby-sitters and airport pick-ups.  She says on one occasion she even managed to get a family tickets for the Chelsea match on Boxing Day. "It was difficult getting five tickets so they could all sit together, but we managed it in the end!".  So it seems that the service can even stretch to that of a good hotel concierge!
Those looking for cheaper accommodation during academic holiday periods may be able to take advantage of London University Halls of Residence which rent out rooms at very reasonable rates. UCL, for instance, rents out rooms in seven properties over the summer for around £30-45 a room (less for group bookings).  That's incredibly cheap for central London, though student rooms are never going to be luxurious.
Hotels have also started creating serviced apartments for guests who want a more semi-detached experience. Base2Stay in Kensington has rooms with mini-kitchens so that guests can buy their own wine, food, and can even cook their own meals. It helps keep the hotel's costs low, since it doesn't have to run room service, or have a bar or restaurant, and it lets guests live exactly the way they want to.
196 Bishopsgate has a prime location in the City of London, with a range of apartments from studios up to penthouse suites, and again offers rooms with kitchens and dining area so that guests can be self-sufficient. But there's also 24 hour reception, 6-day maid service, and even a grocery shopping service for guests who don't have enough time to fill their own fridges with Prosecco and prosciutto.
At the top end of the market, the Athenaeum Hotel has 18 apartments with their own front doors in Mayfair but sharing the facilities of the hotel. Steven Spielberg stayed there and installed an editing suite in the apartment and many guests use the apartments for business entertainment. At this level, the serviced apartment concept overlaps with the hotel suite, but apartments generally maintain a little more distance from the hotel (for instance, not using the same reception desk).
Personally, I love staying in a hotel – but I can see the attraction of renting a separate property for a slightly longer stay. It's partly about getting more privacy, and partly about being able to live a normal life, which eating three restaurant meals a day certainly isn't!
Finally, if you find you can't resist staying in luxury hotels but want to avoid paying top dollar, I'd suggest this site for good London hotel deals in attractive locations including hotels near Covent Garden.
Guest Author Bio:  Andrea Kirkby is a freelance travel writer based in the UK who has travelled extensively in India and counts Bundi, Rajasthan as one of her all-time favorite destinations.
Photo credit:  Tim Morris via flickr