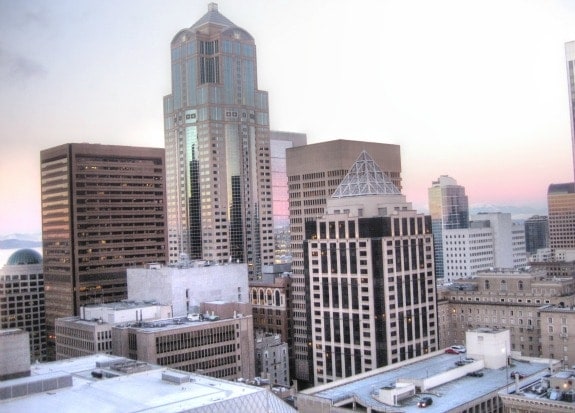 Hello Sunday, so nice to have you roll around again.
My reading this week has seem to center around food. I've got a bit of a cooking urge, and have found some new spots for reading about food, wine, beer, and spirits. I hope you'll be as inspired to get into the kitchen as I was. A few local topics crept into my consciousness along the random quirky to round out the week.
I hope you'll take the time to click through to read the full article for  these excerpts and find them as enjoyable as I did. Happy reading!
60+ Zucchini Recipes to Kick Off Fall
While I'm not ready to concede fall is looming, there's no doubting the scads of zucchini that will soon be offered up. After reading some of these recipes, I may take you up on that offer this season. Some good – and easy – ideas here.
Before we left the US, zucchini was just coming into season. My mom's garden was overflowing with zucchini and she had no idea what she was going to do with all of them. I remember the end of every summer producing more of this vegetable than we knew what to do with.  Neighbors would share them by the bag-full. I love zucchini because they have a light flavor and can be combined with sweet […]
Read original article here: 60+ Zucchini Recipes to Kick Off Fall
Olive Oil Potatoes With Roasted Garlic
Providing my Italian food fix is this wonderfully simple recipe for potatoes. Made with basic ingredients, ones that I always have on hand, this recipe is further proof that great eating doesn't need to be complicated.
I have been making olive oil potatoes seasoned with garlic, fresh rosemary sprigs and coarse sea salt for the past couple of years and they have become my family's favorite way to prepare potatoes. The olive oil, rosemary, and garlic add lots of flavor, and the exterior of the potato becomes nice and crispy with a tender, creamy interior.
Click here to view original web page at www.italianfoodforever.com
Crock Pot Bourbon Banana Bread
If it has bourbon in it, how can it be bad? This easy recipe sounds yummy enough to make a great Sunday morning accompaniment to a morning of reading. I bet it makes the house smell wonderful, too. Let's try it, okay?
This bread is decadent, rich and oh so tasty! The house smells so good while this is baking. The bourbon adds a nice rich flavor to the banana bread with a bit of crunch from the pecans.
Click here to view original web page at www.tammileetips.com
Friday 5: Things Everyone Should Know About the Business Aspects of I-502
Washington is pretty proud about bucking the system, and the legalization of marijuana is just one example. But the new law is not without its complications and it may take awhile for the police and courts to figure it all out.
I know you've heard it, but it's worth saying again… This is still illegal at the federal level.
Click here to view original web page at nwsidebar.wsba.org
Babeland, renowned Seattle sex toy shop, celebrates 20 years
Hard to believe that it's been twenty years of sex positive products and advice at Toys in Babeland. Here's to another 20 years of success.
Twenty years ago, buying a vibrator and lube often meant slinking into a dark, pervy-feeling store and hoping no one saw you at the register. There was little eye contact or advice, and much of the goods were geared toward men. Then Toys in Babeland opened in Seattle in 1993, and the landscape changed.
Click here to view original web page at blog.seattlepi.com
IRS Rule Leads Restaurants to Rethink Automatic Tips
The policy of tipping has always created an uneasy truce – between patrons and servers as well as between servers and the IRS. Let me say right up front, I'd far prefer the European approach – pay servers a decent wage so they don't have to rely on tips and let that cost of doing business be reflected in menu prices. As patrons we're paying it anyway, and this just seems more honest. With that approach we wouldn't even have to have this tax discussion. But until we do, it's sure to cause headaches for everyone.
Starting in January, the IRS will begin classifying those automatic gratuities as service charges—which it treats as regular wages, subject to payroll tax withholding—instead of tips, which restaurants leave up to the employees to report as income.
Click here to view original web page at taxprof.typepad.com
Hand Dipped Beeswax Candles: Tutorial
These don't seem too difficult, even for this very average do-it-yourselfer. I may give them a try for Christmas presents.
Beeswax candles actually work to purify the air. They cause all the nastiness, i.e. pollen, dust, odors, and toxins to drop to the floor. Giving hand-dipped beeswax candles as gifts is certainly appreciated – why not start creating your holiday gift making now and stash them away then?
Click here to view original web page at www.liveinart.org
out =
I didn't too well with this, maybe you'll do better.
Beyond your window there's a big, beautiful world waiting to be explored. We've brought together views from far and wide to see how well you know the planet we all call home.
Click here to view original web page at www.anglianhome.co.uk
Toronto's Top Hotel Suites
It's tough duty checking out hotel luxury suites, but if there's anyone I trust with this assignment it's my friend, Andrew Dobson. He weighs in on what's worth the price in Toronto
So I've set myself out on a mission: To experience Toronto's Top Hotel Suites. These are the creme de la creme of hotel rooms offering unique luxury and boutique experiences fit for a King.
Click here to view original web page at dobbernationloves.com
TBEX Dublin Opening Night Party: Failte Night at The Guinness Storehouse
So yeah, how could I totally ignore the news that the opening night party of TBEX Dublin will be at the home of Guinness. It's only a few weeks away and I'm started to get excited for all the events. If you're not already registered, better check it out and get your tickets soon – it will sell out.
When the TBEX team did our site visit in Dublin, one of our favorite stops was The Guinness Storehouse. It wasn't just the beer, though that was tasty, it was the innovative architecture, the warm friendliness of the people, and the fabulous view from the Gravity Bar on the top floor. We knew that our TBEX attendees would love the venue as much as we did, so we've very excited that our opening night party will be held there.
Click here to view original web page at tbexcon.com