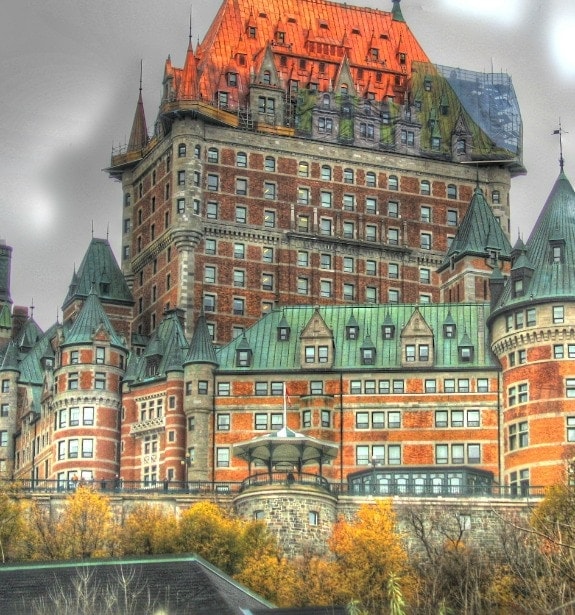 How's your summer vacation list coming along? Have you gone to all (some?) of those places on your list? Have you tried being a tourist in your home town? Summer isn't over yet, so there's still time to kick out of your rut and see the world around you.
But before you head out, here are some stories worth a read today. Head over to the full story by clicking on the accompanying link, and let the writers know you appreciate their work by leaving a comment.
A Not-So-Brief Introduction to HDR Photography
I'm doing a little playing around with HDR photography, although am still on a very VERY basic level of experimentation. It's kind of fun (and the photo above is one of my experiments), so I thought this intro post might interest anyone else interested in giving it a try.
In today's post I'm going to give an overview of a photography  technique known as High Dynamic Range photography, or HDR. It's a style of photography which, similar to the novelty of sound being introduced in the movies way back when, has the ability to hugely polarise opinion as to whether or not it should be used.
Read original article here: A Not-So-Brief Introduction to HDR Photography
Breaking News: Groundbreaking New Information on How to Fix Your PC
I can't tell you how many times, this technique is the cure for what ails your computer. See if it will help you.
Click here to view original web page at geekgirlcamp.com
Soul Cleansing in the Streets: El Colacho Baby Jumping
So tell me, who thought this was a good idea? But I love this new site that connects people and culture through their festivals.
The weirdest festival…in a country with the weirdest festivals. That's why I'm here. And, I've got a big grin on my face, but that's more than I can say about a few of the other participants.
Click here to view original web page at www.fest300.com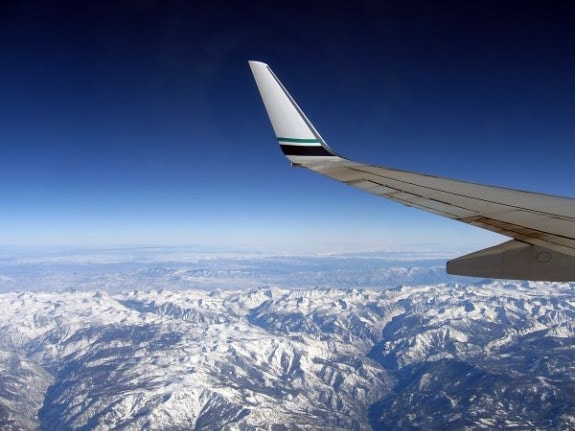 10 Simple Things You Can Do Today That Will Make You Happier, Backed By Science
Seeing the world makes me happy. And it turns out that merely planning a trip can cause a happiness spike. See #8.
I would love to be happier, as I'm sure most people would, so I thought it would be interesting to find some ways to become a happier person that are actually backed up by science. Here are ten of the best ones I found.
Click here to view original web page at blog.bufferapp.com
A Culinary Tour of Israel
Quick, name some food associated with Israel? If you got much beyond falafel and hummus you did better than I did. After reading this article, though, there's a whole list of new dishes to try. Yummm!
As I pride myself in always finding the best organic and local food around the world, being in my birth country, Israel, will be the biggest challenge of all because it's so close to my heart. Let's just jump right in – shall we?
Click here to view original web page at www.heatheronhertravels.com
Inside a Vegas Wedding Chapel
People talk about running away to Las Vegas to get married, and this fun article goes behind the scenes to tell us how it works and what really happens.
Someone is pounding on the door. It is the insistent pounding of someone who wants to get married, and wants to get married now.
Click here to view original web page at intelligenttravel.nationalgeographic.com
Focaccia Map of New York City
Where would you go to get the best focaccia in New York City. This hand drawn map will take you from Il Cantuccio to Grace's Market, with plenty of stops in between. This is a walk worth taking.
Click here to view original web page at www.theydrawandtravel.com
Caribbean Island Hopping – Leeward Islands Recap
My friend Gary is on a mission to visit every island in the Caribbean, a rather daunting goal when you look at just how many islands that covers. I've done a fair bit of exploring in this area myself, and have been enjoying his photos and trip updates, and noting a few islands that I'll need to move up on my to-visit list. Do you have an island that you want to visit?
There is certainly a common Caribbean culture which can be seen on everywhere, but there are also obvious differences between each island. Many of the differences seem to be shaped by geography and colonial history. A good example is cricket, which is incredibly popular on some islands (former British) and nonexistent on others.
Click here to view original web page at everything-everywhere.com
How to Organize in 5 Steps + Free Printable Labels!
In some areas of my life I'm uber-organized. Others? Well, not so much. These tips for organizing a craft room have wide application to other rooms, and have given me ideas on how to better organize my office. Maybe they'll help you, too. And if you have a craft room, these tips will be gold.
Are you organized? It come easily to some people – not to me. I struggle with keeping some areas of my life clean and tidy, most notably my craft room.
Click here to view original web page at saynotsweetanne.com