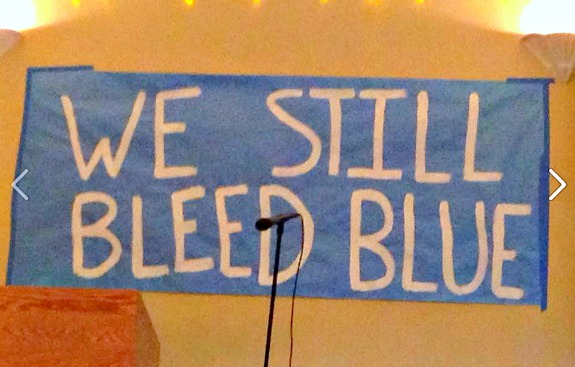 This weekend was my 40 year class reunion. While in the first few years after graduation, I kept in touch with a core group of friends, the subsequent years have had all of us moving in different directions – literally and figuratively. I don't get together with my former classmates, haven't seen any of them since our last reunion 20 years ago, and over the past year or so have only started reconnecting with many via Facebook.
It was a great evening seeing everyone and trying to guess names. We hugged, shared memories, talked about family, and jobs and retirement. We reassured one another that we hadn't changed a bit – lies of course – and we came together to once again share the joy and magic of our teen years.
I was surprised at how many people said that they read this blog. Or my digital magazine, The Travelers Way. It was an open door to talk about travel and the way the world has changed since we left school. Marie talked about how much smaller the world became when she went to work for a global company. Marty talked about wine and his time in Cambodia. Nancy talked about living in Germany and the beer that was found there. Jay talked about road trips.
As we talked about where we'd been and where we wanted to go, I realized how travel and the participation in other cultures has changed our world view. But more importantly, perhaps, I saw how travel had changed our personal view. We may have been graduates of  a small class, Bothell High School Class of 1973, but we are also players on a larger world stage. The world beckons to us, and we still have lots of good years left to enjoy it.
Now, on to some stories worth a read.
How good is Seattle pizza? Very good, survey says
Number 5? Really? Is our area's pizza really that good, and if so, what am I missing?
In what could be one of the most ill-informed pizza rankings ever, TripAdvisor released on Wednesday the country's top 10 cities for pizza . Its findings, based on the opinions of TripAdvisor travelers, will probably lift your brow. It finds Seattle at No. 5, just behind New York City. Because Seattle is totally almost as famous as New York for pizza.
Read original article here: How good is Seattle pizza? Very good, survey says
My Review Of Emirates First Class On The B777-300
I haven't flown on Emirates, but continue to hear how fabulous their service is. Like this review of their First Class cabin.
There is no doubt in my mind that Emirates are one of the best airlines to fly with. It is also possibly to say that they have the best First Class cabin, or at least the best I am aware of.
Click here to view original web page at flightsandfrustration.com
Apparently This Matters: Cutest fan letter ever
This CNN features tackles the baseball and its fan. And if you've ever written a fan letter, you'll get a lump in your throat as you think that this is how baseball is meant to be.
Each week in "Apparently This Matters," CNN's Jarrett Bellini applies his warped sensibilities to trending topics in social media and random items of interest on the Web.
Click here to view original web page at www.cnn.com
Decadent Travel: Cocoa Experiences At Saint Lucia's Hotel Chocolat
Chocolate in the Caribbean? It didn't immediately seem like a practical idea, but it seems that Saint Lucia has it all figured out. These may be worth a try.
To ensure a decadent time exploring Saint Lucia chocolate, try some of these immersive cocoa experiences at Hotel Chocolat.
Click here to view original web page at jessieonajourney.com
Travel: 13 Casinos You Simply Must Visit In Your Lifetime
They're big, they're flashing, and they're worth a visit whether you're throwing some dice or just looking around. How many of these over-the-top casinos have you visited? Only two for me.
The world's best casinos are nothing short of amazing. The styles and unique themes mixed with the potential big win makes the allure of a casino, for some, too much to say no to! Have a look at these 13 casinos you really must see at some point in your life!
Click here to view original web page at jetsetera.net
Discover Four Native Welsh Castles in North Wales
I've not done much exploring in the U.K., and this story about Welsh castles makes me want to change that.
While many visitors to North Wales flock to the magnificent ring of medieval fortresses built by King Edward I, few venture off the beaten path to these smaller castles built by native Welsh princes, also known as native Welsh castles.
Click here to view original web page at www.europeupclose.com
The Neighborhood: Georgetown, Seattle
A nice story about Seattle's oldest residential area, Georgetown. A nice reminder that I haven't been in awhile and there's lots of new restaurants and shops to check out.
Even as downtown Seattle goes increasingly sleek, bohemia lives on in Georgetown. Wedged between railroad tracks and Boeing Field, where 737 jets get painted and tested for flight, this blue-collar manufacturing hub dates to 1851 (the city's oldest residential zone).
Click here to view original web page at intelligenttravel.nationalgeographic.com
Seven Expert Domain Name Sales Tips for Aspiring Domain Speculators
I own a fair number of domain names, most purchased with the idea of doing something with them one day, but I've talked to a fair number of people who buy up domains, hoping they'll be worth something. One day. This article was a good news/bad news accounting on how that domain speculation might turn out.
What follows is some general advice for the layperson that already owns a bunch of domain names and would like to increase the odds of these domain names selling.
Click here to view original web page at www.sweetmantra.com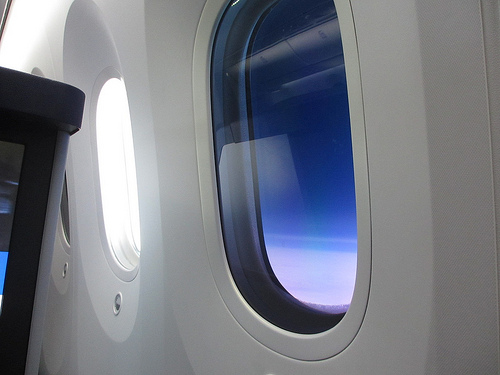 The five nicest airplane bathrooms
Nice and airplane bathroom are not two words you expect to see in the same sentence. But some airlines are doing it well and are deserving of the mention on this list.
As first class products continue to evolve, one of the coolest areas where airlines seem to be innovating is with their onboard bathrooms. Yes, this is quite possibly the most "first world" post I'll ever write, because I'm not just comparing first class products, but comparing their bathrooms.
Click here to view original web page at boardingarea.com
Billionaire Unveils the Hyperloop, a Travel System Faster Than the Speed of Sound
Would you try the hyperloop? And I wonder how  much it would cost.
According to an article from the Telegraph, the Hyperloop is a "cross between Concorde, a rail gun and an air hockey table" will deliver passengers between US cities faster than the speed of sound.
Click here to view original web page at first2board.com
Telling the Tale of a Cooper's Tail
I recently discovered this site, whose goal is to promote the appreciation of wildlife on and around Union Bay. I've seen a Cooper's hawk, and enjoyed learning a little more about this impressive bird
The other day my daughter asked, "Why birds?" Many thoughts came to mind but I realized that my reply required some history. Before my daughter was born I began collecting ideas and thoughts about how to make our world a better place. 
Click here to view original web page at unionbaywatch.blogspot.com