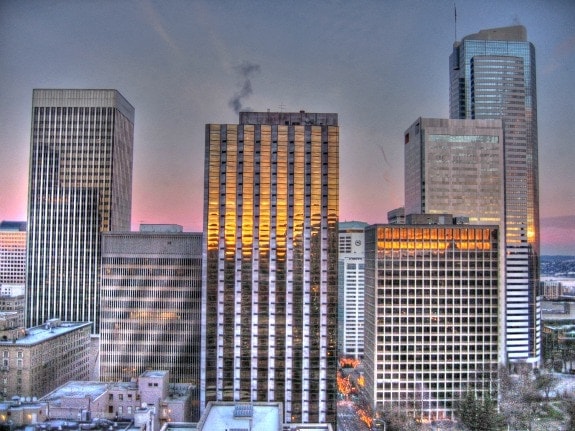 The end of summer looms, and I find myself  making plans for the upcoming Labor Day Weekend. While traditionally this signifies the end of the summer season, I personally think summer continues through the end of September as the nice Seattle weather keeps me in the summer mood.
What are you plans for Labor Day Weekend? Hitting up Bumbershoot? Or maybe heading out of town for the Ellensburg Rodeo? Maybe just having friends over for a barbecue and some beer? I trying to decide myself, so if you've got great ideas, I hope you'll leave them in the comments.
Here are my recommended reads from this past week. I hope you'll click through and enjoy the full story as much as I did.
6 Free Writing Podcasts
Over the last few weeks I've talked to a lot of people who are interested in writing, blogging, and/or learning more about it all. This roundup of writing podcasts would be a great place to start. I've downloaded a few to try out myself.
It's rare to come across writing tools that are completely free and actually useful. You can ring up quite a tab attending webinars, seminars and retreats. For most writers, those price tags are far out of reach. On the other end of the spectrum, writing tools and tips that are advertised as free have a tendency to disappoint.   Enter podcasts. They're portable, engaging, and free.
Read original article here: 6 Free Writing Podcasts
First-Ever Glass-Bottomed Plane
I've avoided a number of buildings with those glass hey-you-can-look-down floors because I have a healthy fear of heights. Or edges. I'm not really quite sure which it is. But a glass bottomed plane sounds exciting. Would you want to look down?
Nervous flyers look away now – and certainly don't look down… Pioneering bosses at Virgin Atlantic and their founder Richard Branson are introducing a jet with a glass floor to give passengers an uninterrupted view of the Earth from 30,000ft.
Click here to view original web page at www.welldonestuff.com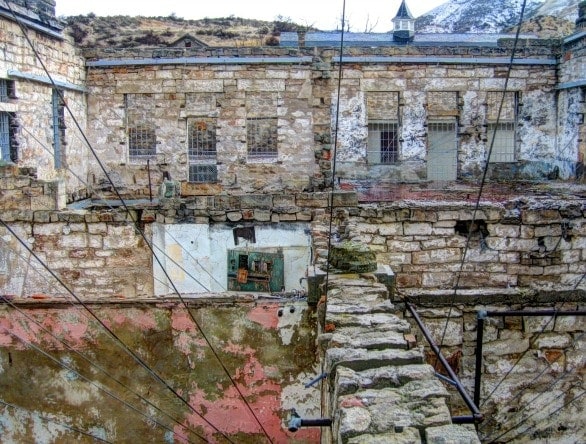 5 Prisons for Law-Abiding Citizens
Go directly to jail, do not pass go, do not collect $200. I've visited a prison or two in my travels, but none of the ones references in this post. Is prison tourism going to be a new travel trend?
Here are five notable prison museums around the world with flexible visiting hours for an easy escape.
Click here to view original web page at www.gadling.com
10 Wacky Grooming Products from the 1970s
It was the best of times, it was the worst of times, to coin Charles Dickens. And although he may have been talking about the years surrounding the French Revolutions, the notion applies equally well – although for different reasons – to the glory days of the 1970s. How many of these crazy products do you remember? And how many do you confess to using?
I'd like to say that we Baby Boomers were savvy shoppers in our youth—that we never fell for fancy packaging or seductive advertisements. I'd like to say that, but I'd be lying. Why else would we have slapped down our hard-earned baby-sitting money on products like these in the eternal quest to look and smell our best?
Click here to view original web page at mentalfloss.com
Summiting Denali
This delightful narrative about Denali (also known as Mt. McKinley) in Alaska, written by my friend Pam, is full of the joy a first sighting of the mountain brings. She takes me right along with her in this story, and I bet you'll feel the same way.
Higher up, we were sandwiched between two layers of cloud and flanked by steep faces of rock with deep striations on them, the work of glacier claws as the weight of the snow and rock slipped to lower altitudes. At 12,000 feet we put on oxygen masks and then, we punched through and saw the twin summits of Denali, the south one at 20,320, the north at 19,470.
Click here to view original web page at www.nerdseyeview.com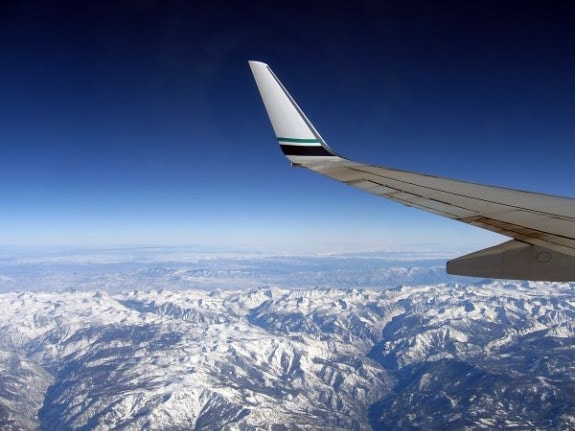 Here Are Some Pictures Of A 7'2″ Man In An Airplane Bathroom
Think those airplane lavs are small. For some people they are smaller than others. Like the guy in these photos.
Click here to view original web page at www.gadling.com
One Second on the Internet
I take the internet for granted. When I want information, from a quick answer to a question, to check out a restaurant's menu, or to dash off an email, I count on the internet – and my access to it – being a quick and seamless process. It wasn't always so. Take a look at what happens today on the internet during one second.
30 years ago there was no internet.
Click here to view original web page at onesecond.designly.com
The Price Is Right … and the Taxes Are High
Ever wished you could be one of those contestants jumping with glee on a game show? No surprise, but there are plenty of strings attached to winning all that loot. My own experience on a game show – not the one referenced here – was an all cash, rather painless transaction. But it's not like that when you win that new car, furniture or a trip around the world.
There is no such thing as a free lunch … or an all-expenses paid trip to Acapulco. That's what "The Price Is Right" contestant Andrea Schwartz found out when she scored $33,000 worth of prizes, including a shiny red Mazda 2 compact car, a pool table, and a shuffle board table, on the popular television game show.
Click here to view original web page at shine.yahoo.com
Cherry Buckle with Cocoa Cinnamon Crumb Topping
Sunday morning coffee, coffee cake, and the Sunday New York Times is my definition of a good start to the day. This recipe gives me a new one to try and I thought you might like it too.
"I can't stop eating this!" exclaimed AJ as he took another bite of my Cherry Buckle with Cocoa Cinnamon Crumb Topping. I looked inquisitively at him as he sat at the round wooden table in his parent's tiny kitchen. He explained himself, with his mouth half full and crumbs in his beard "You KNOW I love coffee cake!" which, strangely, I did not know.
Click here to view original web page at www.eatthelove.com
Here Comes iTunes Radio, Threatening to Shake Up Music Streaming
I'm currently using Pandora for my music fix, but the new iTunes Radio, launching later this fall, looks like it might have possibilities.
Eddy Cue, Apple's Senior Vice President of Internet Software and Services, introduces iTunes Radio at Apple's Worldwide Developer Conference in San Francisco on June 10, 2013.
Click here to view original web page at business.time.com
Tallinn Estonia. Tips for Travellers Must See Attractions
Like my friend, Gary, I know only the basics about Tallinn or Estonia. Oh sure, I know it's the home of Skype, but this post explained everything else there is to see and do is this exotic sounding city.
Tallinn in Estonia is a city I had heard of through the Eurovision Song Contest, I am embarrassed to say. I knew very little about it before visiting and so once there I discovered a treasure trove of facts and surprising facts.
Click here to view original web page at www.tipsfortravellers.com