It's been a busy week of TBEX preparations, including speaker annoncements (the program is nearly finished), information about the Athens opening night party at Technopolis, and this coming week I'll be focusing on getting the Cancun program wrapped up. I'll also be spanning a number of time zone this week, with travel to Kauai and Washington D.C. If you're in either of those locations and would like to meet up, drop me a email.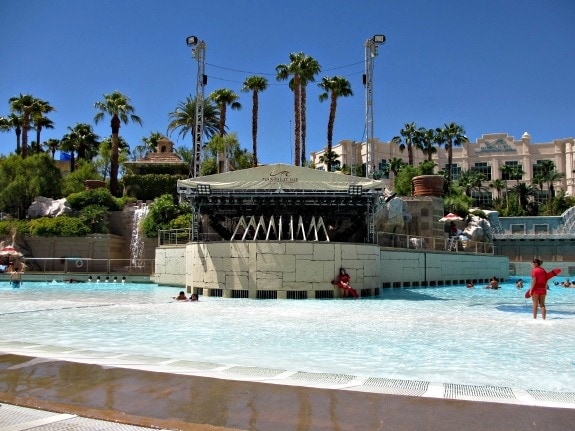 Here's what caught my eye this week:
Las Vegas' Tourist Strip Just Got Its First Bitcoin ATM
The concept of Bitcoin fascinates me. I chalk this up to an episode of The Good Wife, followed by some additional reading about how the alternative currency system works. To my knowledge, I don't know anyone dabbling in Bitcoin, but Las Vegas evidently sees a market for it as they open a Bitcoin ATM.  I remain fascinated.
Tucked inside a gift shop on a modest stretch of Las Vegas Boulevard South, a new way for visitors to get cash went live today: the Strip's first Bitcoin ATM. As with a regular ATM, people who use this Bitcoin version can deposit funds into online accounts or withdraw cash.
Read original article here: Las Vegas' Tourist Strip Just Got Its First Bitcoin ATM
The Cutest Lil' Town in Montana
It's been a couple decades since I've been to Whitefish, Montana, and I was charmed by this recap of a getaway stay. Doesn't it make you want to visit?
The first time I went to Whitefish, I thought it was adorable—and that was under inches of rain and even a little early summer snow. So, this time, beneath a bluebird sky? Positively gorgeous.
Read original article here: The Cutest Lil' Town in Montana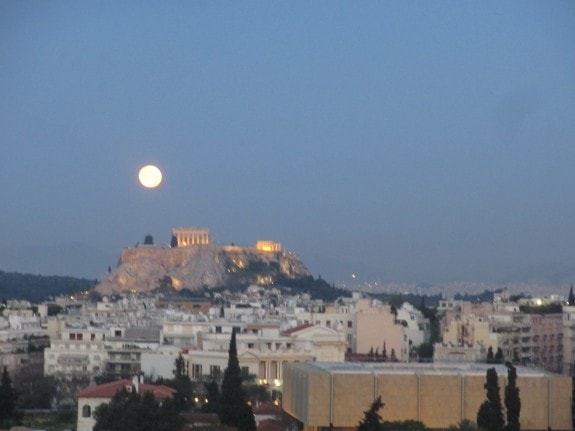 As of today, Americans can legally unlock their phones again
I make at least 4-5 trips out of the U.S. each year, and the whole cell phone issue still baffles me. I don't really need to use the phone all that much, and in case of a true emergency, wouldn't care what it costs, but I should covet an affordable data plan for email and social media.
I've used mifi devices, which work well, but are still a little spendy, especially if I don't need it all the time. I know fellow travelers who just pop in a country specific sim card when they travel, but the prospect has always confused me, as I don't have an unlocked phone.
Hopefully, this soon-to-be-signed legislation will make it easy for me, because I'll be looking to unlock my iPhone before heading out of the country again.
The White House and Senator Patrick Leahy (D-VT), who helped pass legislation earlier this year, announced that President Barack Obama is signing the Unlocking Consumer Choice and Wireless Competition Act. The bill will restore a copyright exemption that allows customers (or authorized third parties) to modify a phone's firmware, removing the restrictions that most carriers place on their phones.
Read original article here: As of today, Americans can legally unlock their phones again
Summer Dining Al Fresco Style
Later this month I'll be heading to the Yakima Valley, enjoying the nice weather and the many experiences to be had close to home. I'll be checking out the Hops Trail, tasting some Washington Wine (August in Washington Wine Month), and sampling some great locally sourced food. Do you have a favorite Yakima Valley restaurant, cafe, coffee shop, etc.? If so, please leave you suggestion(s) in the comment or send me a message. Would love to crowd source some great ideas.
The sun is shining and  the  desert breeze cools the evening air. Time for al fresco dining  in the Yakima Valley.  Enjoy leisurely conversations, sip fine Yakima Valley wines while savoring wholesome recipes made with Yakima Valley produce.
Read original article here: Summer Dining Al Fresco Style
How to Learn the Law Without Law School
These days, three years of law school can easily equal $100,000 in student loan debt. Outside of large corporate law firms, starting salaries are rarely sufficient to service that kind of debt. If you're interested in public service law or a small town practice, you'd better hope you have additional income if you want to support your debt repayment, to say nothing of putting a roof over your head and food on the table. I'm not sure if reading for the law is the answer to the financial barrier to the practice, but some states think it is, and, not surprisingly, the ABA doesn't agree. What do you think?
Before the emergence of law schools in the 1870s, apprenticeships were the only way to become a lawyer. "Stop and think of some of the great lawyers in American history," said Daniel R. Coquillette, a law professor at Boston College who teaches and writes in the areas of legal history and professional responsibility. "John Adams, Chief Justice Marshall, Abraham Lincoln, Thomas Jefferson. They didn't go to law school at all."
Read original article here: How to Learn the Law Without Law School