This past week I was in Houston, a city I have not yet begun to discover. It set me to thinking about my travels this past year (I'll sum them up in my annual end-of-year round up) and where I want to go and what I want to experience next year. Of course, that led to hours researching on the web, along the way finding these stories to share with you. Happy reading.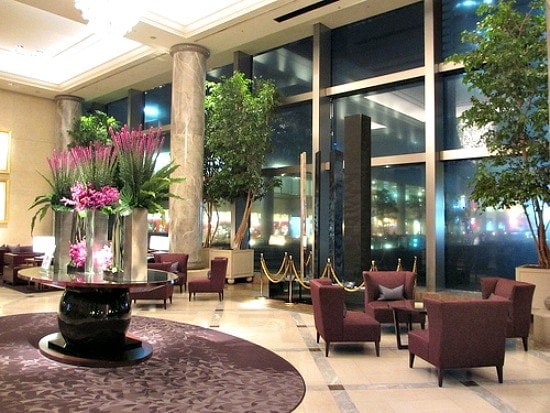 14 ridiculous hotel amenities
I'm no stranger to hotel amenities, and I do love some decadent ones – high quality shampoo and conditioner, a cheese and fruit place, a private plunge pool – all get my attention and thumbs up approval. What do you think of these amenities, which include a fragrance butler, royal coach ride, and manta ray hotline?
Hotel amenities these days are as much a ploy to get you to gush about them to your friends back home as they are to make your stay comfortable.

This list of over-the-top hotel amenities is worth bringing up because each is a rare one-off, not available in all sizes.
Read original article here: 14 ridiculous hotel amenities – CNN.com
Eight Ways to Wear a Sarong
I've purchased many a sarong, pareo, and other over-sized fabrice pieces designed to pull off tropical travel chic. I just haven't mastered the art of wrapping and tucking to make it work. My friend Christy explains the options and almost makes it look easy enough to try it again.
This colorful, rectangular piece of dyed fabric can be worn a number of ways, making it incredibly versatile and a flashy and flattering option for any look or occasion. It can be worn as a dress, a skirt, a halter top, and more.
Read original article here: Eight Ways to Wear a Sarong
Free U.S. Passport from MinorityNomad.com
Having a passport opens doors to the world. I travel the world, taking for granted the doors that my passport open. A trip to Mexico, where previously a passport was not required for U.S. citizens, a couple of trips to Greece, a stop in Paris or Frankfurt, a week in Thailand. All are trips off limits without a passport. I love what Erick is doing on his website – giving away passports to an adult and a student each quarter. Go take a read, not just to see if you can qualify to receive one, but to see how one person is making a difference in seeing how we look at the world.
For the entirety of this websites life, I'll be giving away free passports to my readers. Every quarter (3 months for those educated in the U.S. hehehe) I'll choose one adult whom I'll purchase a passport for. This person can be from any walk of life or background. My rules for students are a bit different.
Read original article here: Free U.S. Passport from MinorityNomad.com
World's Most Fabulous Christmas Trees
My Christmas isn't up yet, but will be soon. Of course, mine will be nothing like these – and WOW, I can only dream.
Most of the time when I'm away during the holidays I try to see how the locals celebrate and seeing their traditions and lovely decorations reignite the holiday spirit inside of me.  My favorite thing to see is the local Christmas tree all decked out in traditional ornaments and festive lights.
Read original article here: World's Most Fabulous Christmas Trees
Top 10: Things to do in London at Christmas
London is one of those destinations that everyone assumes I have visited. But I haven't. A serious lack in my travel diary. This article makes me want to visit London at Christmastime.
As locals and tourists alike flood the streets to meet up with friends and family for some festive grub, or to do some of their Christmas shopping on some of the city's numerous high streets, it can be hard to find a quiet moment. In amongst the chaos however there are plenty of traditional and unique experiences waiting to be discovered, away from the crowds.
Read original article here: Top 10: Things to do in London at Christmas