Are you in the holiday spirit yet? Driving around and seeing all the holiday lights and displays has gotten me in a festive mood. So, most of my stories to share this week are related (albeit some loosely) to a holiday theme.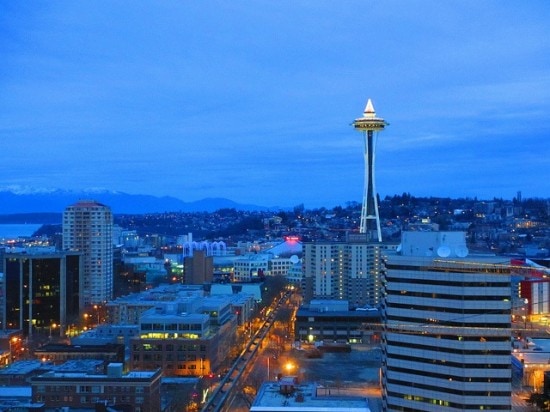 Why not check out these stories and see if they get YOU in a festive mood?!
A Simple Lifesaving Soap Story You'll Want to Share
If you've spent any time in a hotel, you've no doubt seen and used those tiny bars of soap place in the shower and bathroom sink. You use them a couple of times, then check out, but what happens to those soap remnants. Chances are they are headed to a landfill, unless the hotel participates in the Global Soap Project. Read about how a simple idea can help make lives better for people around the world, and encourage hotel that you stay in to participate in the program.
Derreck Kayongo is a former refugee with a big idea. He wants to save the lives of children who live in extreme poverty. What's different about Derek's idea, is that it's so ridiculously simple it's working, and every travel blogger out there, in fact every person who stays in a hotel, could help give it some momentum.
Read original article here: Calling All Travel Bloggers: A Simple Lifesaving Soap Story You'll Want to Share
10 Top Christmas Tree Decorating Ideas
I love having a tree up during the holidays. I used to be sick a lot over the holidays, and finally realized it was my allergies screaming loudly – don't have a tree. A few years ago I wisely, but sadly, switched to an artificial tree. Decorating the tree, artificial or not, still brings me joy as I remember where I got each ornament, many from my travels. That's why I enjoyed the article about tree decorating ideas; maybe you will too.
Trees and gifts are decorated with thought and care. Ornaments that have been collected over the years are brought out and everyone oooh's and aaaah's when they remember a Christmas past that had been celebrated with joy. One minute we hold an ornament from baby's first Christmas, the next  an ornament given by a grandmother who once enriched many a Christmas,  but who is no longer with us.  Christmas tree and any treasured holiday decorations have become a chronicle of our lives.
Read original article here: 10 Top Christmas Tree Decorating Ideas
Homemade/DIY Gift Ideas: 18 Seasoning Blends and Extracts
Homemade gifts can be very special, and I know I'd love to get some of these great spice blends for use all year long. Maybe you'll find an idea for the chef in your family (or friends).
Being a DIY'er at heart, I'm also practical and want to give gifts people really will use and enjoy.  This year I have pulled together a series of edible gift ideas that would be fun to make up, won't break the bank and with some ingenuity could be a perfect present.  A first in the series is Spices, Seasonings and Extracts.
Read original article here: Homemade/DIY Gift Ideas: 18 Seasoning Blends and Extracts
Make Your Own Gin
Another homemade gift idea, this one for the mixologist in your family. How fun to have your own special gin blend. Add some custom labeling and create your own family cocktail with your own, personal, gin.
Commercial Gin is made by infusing a donor alcohol and then distilling it again. You can, however, make "compound gin" at home by infusing a medium grade vodka with Juniper and other botanicals. Using different blends of spices and herbs, there are endless flavor possibilities!
Read original article here: Make Your Own Gin
Crock Pot Cinnamon Pecans
I've had a crock pot for ages, but it seems like the only time I use it is during the winter. Something about the warm the aromas waft through house and make it feel so warm and cozy. This recipe seems like it would both sweeten the house and the palate. It's on my recipe list to give a try.
These Crock Pot Cinnamon Pecans are crazy easy to make! If you are hosting a holiday event these would be perfect to make! They make the house smell amazing and you have a great snack for your guests that is sure to go over amazingly!
Read original article here: Crock Pot Cinnamon Pecans
5 Tips for Keeping a Gratitude Journal
This is the time of year when many of us reflect on our many blessings and good fortune. It occurs to me, however, that gratitude should be a 24/7/365 issue. These tips on how to keep a gratitude may help us all get it the gratitude habit.
For those who aren't familiar with the concept, a Gratitude Journal is just what it sounds like. A place to record and remember the little things you're thankful for. Sound a little too sappy for your taste? It doesn't have to be. A Gratitude Journal is simply a space to reflect on those simple things you often take for granted. 
Read original article here: 5 Tips for Keeping a Gratitude Journal