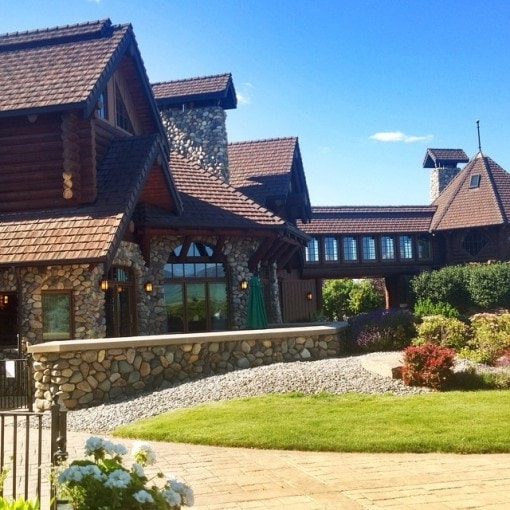 Summer has well and true arrived in Seattle. With temps that have been well into the 90s, it's been tough to do much of anything but enjoy this special time in the beautiful Pacific Northwest.
I've been working on some travel plans for the next few months, and have some local travel in the works. I know that I'm guilty of forgetting about the wonderful things here at home, and I'm trying to remedy that this summer. I'm also looking at a trip back to Portugal, and will have more info on that as it comes together.
Now, here's a look at what caught my eye:
Historical Luxury in Walla Walla, Washington
Last month, I went to Walla Walla on a trip sponsored by Buick. We did some wine tasting, had a few great meals, and stayed at the historic Marcus Whitman Hotel. Here's my review of it on Hotel Scoop, where I write hotel reviews twice monthly.
In 1805, Lewis and Clark came to the Walla Walla region and liked what they found. Over 200 years later, Walla Walla has developed into one of the premier wine regions in the United States and visitors to the city, just like Lewis and Clark, like what they find.
Read original article here: Historical Luxury in Walla Walla, Washington
Funfetti Gooey Butter Shortbread Bars
I met Julie when I was in Orlando a couple months ago, and we spent an enjoyable evening at Universal Studios Orlando drinking Butter Beer. I'll be seeing her again at TBEX North America in Fort Lauderdale (where she'll be speaking about food photography), but in the meantime, I've been enjoying her food posts. Like these festive short bread bars that look both simple and simply yummy.
I made these funfetti gooey butter shortbread bars for my grandma's 91st birthday.
Read original article here: Funfetti Gooey Butter Shortbread Bars
Fat Girls Go on Adventures Too
Adventure travel is for people of all shapes and sizes, and Christa's post about overcoming some substantial odds to realize a dream struck a chord with me. Let's get her some info she needs and give her our support on a darned big journey.
This is an opportunity for me to do something I can be proud of, to finally overcome my weight issue and prove to myself that I have the dedication to get fit again and actually finish something without giving up when the going gets tough.
Read original article here: Fat Girls Go on Adventures Too
the ultimate guide to the beaches of ecuador
If you're heading to Ecuador and want to enjoy the beach life, but not get taken for the tourist ride, here's some good info to help you decide what's right for you.
We spent seven weeks travelling the coast of Ecuador and have compiled this honest guide to help you know what to expect, where to avoid and what to do in each beachtown.
Read original article here: the ultimate guide to the beaches of ecuador