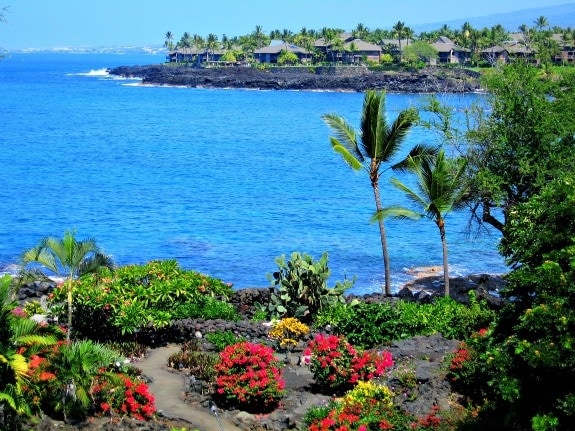 It's been a hectic week of travel for me, including an overnight in San Francisco where I caught a glimpse of the wreckage of the Asiana plane before is was removed from the runway. What a sobering reminder of the importance of wearing your seat belt, paying attention to the safety demonstration, and that flight attendants are safety professionals.
This week also added some upcoming travel to my calendar, some fun stuff coming up, and opened the door for other possibilities. The remainder of 2013 is going to be busy!
Now let's get down to some reading – here's what caught my eye this week:
Americans Don't Take Vacation Even Though It's One Of The Best Benefits Around
This article was written by my blogging and lawyer friend Kelly. Her experience about the lack of vacation time isn't unusual and I've been guilty of this myself a time or two. No more, though, and she lays out the business reason why taking your vacation is important.
In my first real job as an attorney, I made a huge mistake: I assumed I would have some time off. I had so much faith, in fact, that I made arrangements to fly home to visit my parents on Christmas Eve. But our office didn't close on Christmas Eve. And people in my office didn't take time off. Ever.
Read original article here: Americans Don't Take Vacation Even Though It's One Of The Best Benefits Around
Chewing My Way Through the Jim Beam Distillery
I'm not a fan of most "brown" liquor, but I've become intrigued with the methodology and differences of scotch, whisky, and bourbon – perhaps it was my visit to Jameson in Dublin that piqued my interest. This story about Jim Beam filled in a few gaps in my knowledge.
Half an hour south of Louisville in the lush hills of Clermont, Kentucky stands the multi-million dollar complex that is Jim Beam, the world's largest producer of Bourbon whiskey.
Click here to view original web page at www.traveling-savage.com
Esther at Starbucks in Dallas on the 5th of July
I'm a big fan of the Napkin Dad's artwork, creating by. . . drawing on a napkin. While this one caught my eye, I'm sure you'll spend some time clicking about on his website to see his other creations.
As is my practice when traveling, I try to get out early to a coffee shop of some sort to draw, read, or write before the rest of my family is up and about.
Click here to view original web page at napkindad.com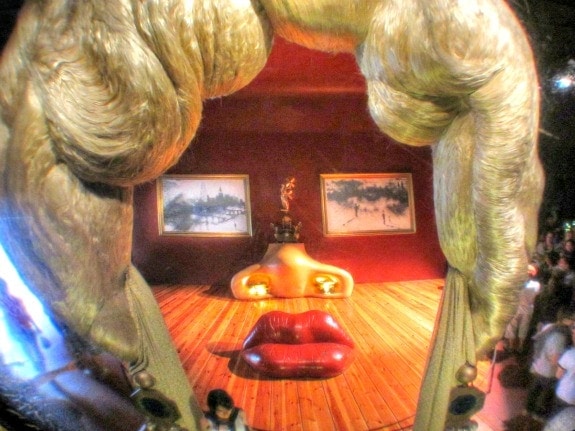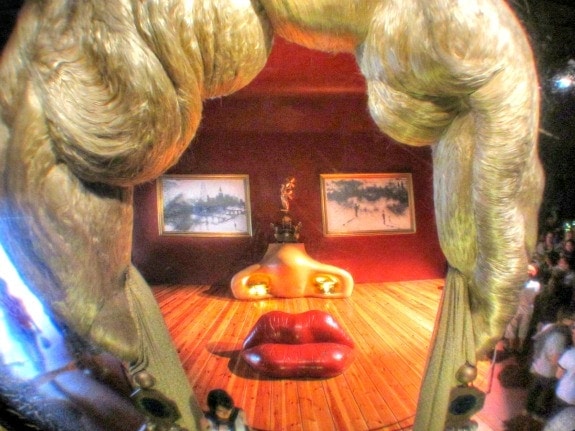 10 life lessons from the Dali museum. No really, not surreally.
This article caught my eye because I, too, had visited the Dali Museum in Figueres and come away scratching my head and wondering at the way the artist must have looked at life.
Is it art or is it life? It's hard to separate realism from surrealism after a visit to the Dali museum in Figueres
Click here to view original web page at familyadventureproject.org
Free Kirkland Uncorked art and food festival with wine tasting 
Fellow Seattle-ites, here's a fun summer festival with the perfect price tag.
A signature summer event benefiting the Hope Heart Institute, Kirkland Uncorked features wine tasting, grilling demonstrations, live music in the Tasting Garden (21+) with over 80 Washington wines, restaurant samples in the Tasting Garden throughout the weekend, and an all-ages Promenade with the Uncorked Market, a boat show, and dog modeling contest.
Click here to view original web page at www.greaterseattleonthecheap.com
Vancouver Food Cart Fest
If you haven't caught on with the food cart trend, perhaps this article will convince you to head to Vancouver, B.C., and give it a try.
Summer is here, which means time for some outdoor dining. While many are lounging at patios, others are getting their cardio by finding the city's food carts. Street food is about convenience, but some of Vancouver's street food is worth setting time aside and seeking out.
Click here to view original web page at www.wevancouver.com
Roussillon Wine Region in the South of France
Wine is one of my travel passions. Well, let's face it, wine is one of my passions no matter where I am. Still, after reading this, I'm thinking about how I can get to the south of France soon.
Among the wine regions of France, Roussillon is often overlooked. It shouldn't be as its unique location between the Pyrenees Mountains and the Mediterranean Sea offers breathtaking views and memorable wines throughout the area.  It is also easy to get to from many European cities.
Click here to view original web page at wornluggage.com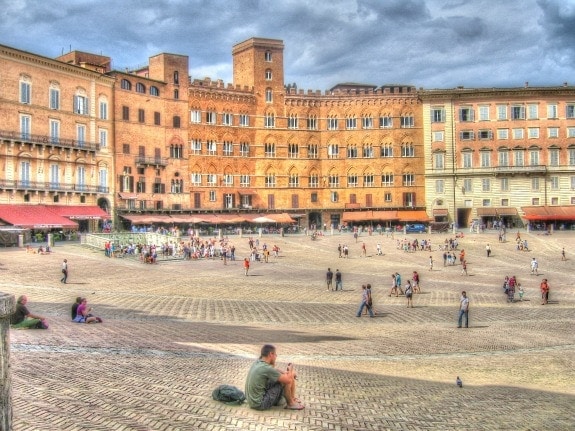 The 6 Best Piazzas in Italy
Italian piazzas are worth spend hours in whether it's for food or drink, people watching, or merely resting up. You can't go wrong in one of these.
The piazza or town square is a gathering place found in traditional towns.  All over the world, towns have squares; they are usually lined with cafes and shops and are the town's centerpiece.  Important events are held there, as are markets and sometimes horse races.
Click here to view original web page at www.travelculturemag.com
Why I Don't Fly Carry On Only
I buck this trend, too, and prefer to check my bags.
I don't travel carry-on only. There I've said it! I'm bucking the trend, all the accumulated advice of the dozens, maybe hundreds of travel blogs I've read. I have my reasons.
Click here to view original web page at islandmomma.wordpress.com
How All 50 States Got Their Names
This is the kind of trivia that's good to work into a conversation, now if only we had learned this kind of geography and history when I was in school.
Washingtonians and other Pacific Northwesterners simply call the state "Washington" and refer to the national capital as "Washington, D.C." or just "D.C."
Click here to view original web page at mentalfloss.com