It's been a busy couple of weeks of travel, with more than the usual time spent in Hawaii. But what's not to like about paradise?! I'm off to Las Vegas later today, a chance to meet up with some wonderful friends in the travel, tourism, and travel blogging community. Good things always happen when that group gets a dreaming.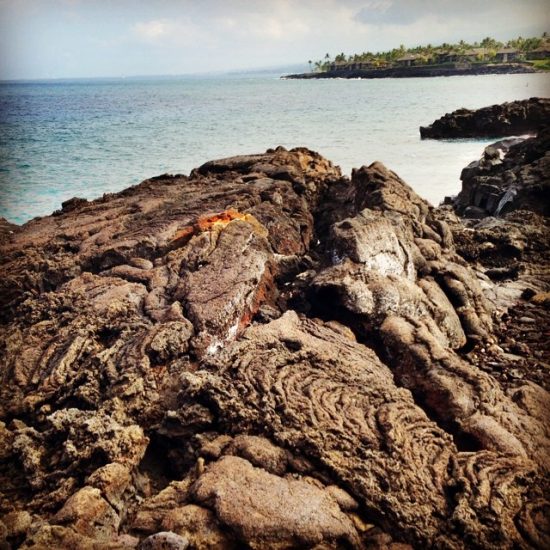 Here's some reading to ease you into this next week.
15 World's Best Free Online Music Streaming Platforms
I'm a fan of Pandora, and just checking out Amazon's new music platform, but life is much sunnier when there's music in it. Maybe one of these music streaming platforms will work for you.
A life without music is truly unimaginable. Whether on the web, mobile phones or tablets, the options for music access are unlimited and so are the streaming music services that are growing at a lightening fast speed. This makes it very complicated to choose one or two from them and decide the most appropriate one.
Read original article here: 15 World's Best Free Online Music Streaming Platforms
5 Things They Don't Tell You About Bora Bora
There seems to be a bit of Bora Bora bashing going on these days, although, to be fair, this article doesn't really bash it. I wonder, though, what to people heading off to Bora Bora expect? Is this a matter of wrongly placed expectations (wild nightlife and clubbing it)? Or does the exotic nature of the destination overshadow common sense research?
The very reason that some people seem to dislike it, is the very thing that I find attractive – a laid back vacation, plenty of time to relax and maybe enjoy some quietude for creative pursuits. Although the very average culinary scene is a bit disappointing.
What do you think? Does Bora Bora sound appealing, or boring?
Bora Bora is a dream destination for most.  The mesmerizing crystal clear depth of cerulean water, a milky way of islands encircling a lush green volcano, and those iconic bungalows hovering over the lagoon on stilts — it's enough to make one sigh and slip into a daydream.
Read original article here: 5 Things They Don't Tell You About Bora Bora
Upworthy claims native ads get more clicks than other stories
Native advertising, by any other name, is still advertising. So when you read the advertorial pages in a magazine, or their digital equivalent, do you find the information helpful or misleading? After reading a lot of native advertising, and giving it a good long think, I've made up my own mind – it depends. I've seen plenty of good content out there (and I think of content as an all encompassing word not as a derisive one) and I've seen plenty of junk. Sort of like what's hanging out on the NY Times Best Seller List these days.
While I think it's popular to bash native advertising these days, in my mind, the jury's still out (although I do question the veracity – or, more likely, that statistical manipulation of this particular claim).
The popular website Upworthy is claiming that native ads, commonly referred to as paid, promoted, or sponsored posts, are getting more views than its regular editorial content.
Read original article here: Upworthy claims native ads get more clicks than other stories
Sleeping through the War
My friend Pam challenges me to think about things differently. And I'd like to think that I throw the occasional monkey wrench in her thinking as well. We often don't agree, a fact that makes for lively arguments that don't diminish the underlying respect and appreciation we have for one another.
She's a darned fine travel writer, too. Lately, I've been enjoying her essays that talk more about a cultural look at the world around us. It helps me learn a little more about a world that I often take for granted. That's the case with this story about living in a war zone. It also makes me feel better about much of my confusion over the Israel-Palestine situation. We'll have much to talk about – in a good way – when we next get together. And with that out of the way, maybe we'll find something to argue about.
It took me a good long time to realize that I had been living in a war zone. We were not hungry, we slept at night just fine, our days were sometimes interrupted, but then, we would go back to business as usual. I lived like this for months, nights in the bomb shelter, work in the morning, afternoons at the swimming pool, unless the sirens rang, and then, back to the shelter where it was cool and dark and there was always someone fun to talk to.
Read original article here: Sleeping through the War