Happy June!
In Seattle we're heading into the summer season – and the reason that so many of us put up with the dreary rain – and the sunny days have made me cheery. I've still got some travel plans coming up:  I'm in Chicago today, meeting up with friends in Las Vegas for the day tomorrow, and heading to Newark later in the week. Always a busy schedule, and worked into all that is planning and getting ready for TBEX North America in Cancun (September 11-14) and TBEX Europe in Athens (October 23-25).
Let's get to some good reading, okay?!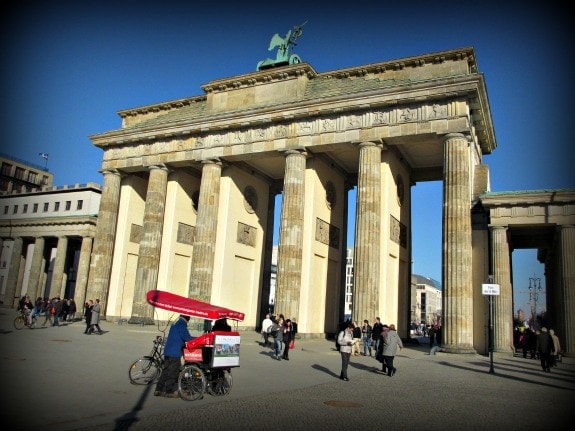 Five Memorable Day Trips From Berlin
I was in Berlin last year for ITB Berlin, the huge trade and consumer travel show, and had a couple days to explore the city. I found it challenging. Not the getting around part, the finding a way to deal with history part. I was very carefully to intersperse my gutwrenching historical sightseeing with moments of fresh air, nature, and happy places, but without that advice, I might well have spent the entire time depressed. Next visit, some of these day trips will be on my to-do list.
Berlin is the largest of Germany's major cities. Its lively nightlife, museums, cultural institutions, modern architecture and wide boulevards make it a great place to spend time when you are traveling in Central Europe. Not only is Berlin a great place to visit, it is also a great place to base yourself when you explore the rest of Germany.
Read original article here: Five Memorable Day Trips From Berlin
How To Make Real Food Snow Cones!
I love snow cones, or shave ice if I'm in Hawaii, high fructose corn syrup and all. I know they're not healthy, but the syrupy icy refreshment just makes me smile. Fortunately, I don't indulge all that often. But I might, now that I know about these tasty – and healthy 0ptions. Give one a try and let me know what you think.
Making a Real Food Snow Cone honestly couldn't be any easier. Think about it – a snow cone is basically just ice (that's definitely real) topped off with highly processed syrup (that's definitely not real).
Read original article here:  How To Make Real Food Snow Cones!
It's a dragon's gem
Summer weather also means more yard work chores. Allergies really kick my butt when I'm out in the lawn, so long ago I gave up on gardening and hired a service. If you're looking for someone to take over your yard work, maybe this guy is available.
These astonishing photographs reveal how a gardener has spent ten years sculpting his hedge into a giant 100ft-long dragon. John Brooker has clipped away at the hedge in Norfolk to create the huge monster, complete with flaring nostrils and pointed teeth.
Read original article here: It's a dragon's gem: Gardener spends ten years sculpting hedge into 100ft-long monster with six sets of legs and massive wings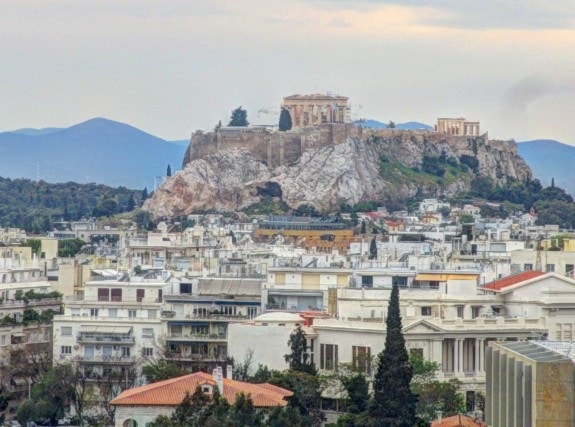 New Favorite Summer Wine? It's Greek.
After my trip to Athens, I've been keeping an eye on Greek cuisine and culinary information. I'll be honest, I didn't find a Greek wine that I loved. I'm more partial to the reds, so that was what I drank there, and nothing really grabbed me. Looks like I need to switch to white on my return trip and give it another try. Do you have any recommendations?
These wines, made primarily from the indigenous Assyrtiko grape, have that same racy acidity and salinity found in Burgundy's famed Chablis, making them a natural match for everything from oysters to salads to whole grilled fish.
Read original article here: New Favorite Summer Wine? It's Greek.
Astonishing origami exhibit displays dance of art and science
I love those little cranes folded into shape with brightly colored paper. But this art exhibition in NYC take origami to a whole 'nother level. Wowza, these are impressive. If you're going to be back that way later in the month you may want to check it out. On display at Cooper Union June 19-July 4. Click through to see more of the amazing art created by folding paper.
For the exhibition Surface to Structure: Folded Forms, which will take place at New York's Cooper Union from June 19 to July 4, Nguyen has gathered more than 130 works from 88 artists around the world. The exhibition includes adorable rabbits folded by Malaysian organist Ng Boon Choon, and a realistic rendering of a field mouse by American Bernie Peyton.
Read original article here: Astonishing origami exhibit displays dance of art and science
My Day as Papal Paparazzi
I loved this story from my friend Chris for a couple of reasons. He's a great guy and we usually get together for lunch when I have a SJC layover. We're always catching up on technology and travel stuff, so I knew there would be good stories out of his trip to Jordan. But I didn't expect that this would be the story. I'm expecting to hear more about his trip on his podcast, The Amateur Traveler (and is a shameless plug, I've been a guest on his show twice, talking about Belfast and the hill towns of Tuscany).
The area bristled with tripods and large telephoto lenses. Mine was easily the least impressive of any of the gear being used, since these were professional photographers and videographers. But around my neck was a press pass that boar the name of the Hashemite Kingdom of Jordan and the Papal seal. We were waiting for the pope.
Read original article here: My Day as Papal Paparazzi
Bill Murray: Travel Is the True Test of Love
Traveling with someone isn't always easy. Even though friends and loved ones might share your passion and dreams of travel, that doesn't mean you want to be with them when something on a trip doesn't go according to plan. Getting lost, missing the last train, bad weather, delays and cancellations can all tax the attitude of travelers and sometimes get on our very last nerve. If you can get through it together, Bill Murray explains – to a group of strangers – that you've got a strong foundation for a marriage.
We love that Murray suggests taking a trip with a future spouse before actually tying the knot — not just because it promotes travel, but also because we've experienced firsthand the way travel can both strengthen and challenge a relationship.
Read original article here: Bill Murray: Travel Is the True Test of Love
Review: Kindle Paperwhite for Travellers
Let's be perfectly clear, I don't need a new Kindle. My second generation Kindle works just fine and has served me wll for years. I've read hundreds of books on it, and am completely satisfied customer. But, it doesn't have wifi (oh sure, I can just connect the cord to my laptop and download anything I want), it doesn't have a built in light (how often do I need to read in the dark?), and it's bigger than the many of the models not available. Damn you, Dave, now I want the new Paperwhite. If you're considering a purchase, you need to check out this review.
If you're in the market for a dedicated e-reader – and especially if you already have a collection of books in Kindle format – the Paperwhite is the model to buy. Just like other e-ink devices, the lack of eyestrain and weeks-long battery life make the Paperwhite an appealing option for travellers who read a lot — but it's the rest of the features that lift it above the pack.
Read original article here: Review: Kindle Paperwhite for Travellers
The Five Essential Salts for Cooking
I have four of the five essential salts listed. Can you guess which one is missing from my pantry? The choice does make a difference and I've been experimenting with salt for awhile now. How many do you have in your pantry?
Chemically, all salts are the same: a compound of sodium and chloride. Gastronomically, salts can be very different. What distinguishes one from another are texture, shape, and mineral content — qualities that affect how a salt tastes as well as how a pinch interacts with the food you're cooking.
Read original article here: The Five Essential Salts for Cooking
How to have the perfect Brunei stopover!
Brunei is located on the north coast of Borneo, sharing the island ownership with Malaysia and Indonesia. I learned a little about it on my trip to Malaysia, and this story about a weekend getaway to Brunei makes it sound worth the trip.
I loved my Brunei stopover.  It was a great place to go for a short trip.  I enjoyed everything I did and the mix of rainforest and city sights worked well.  3 days was the perfect amount of time to come here.
Read original article here: How to have the perfect Brunei stopover!