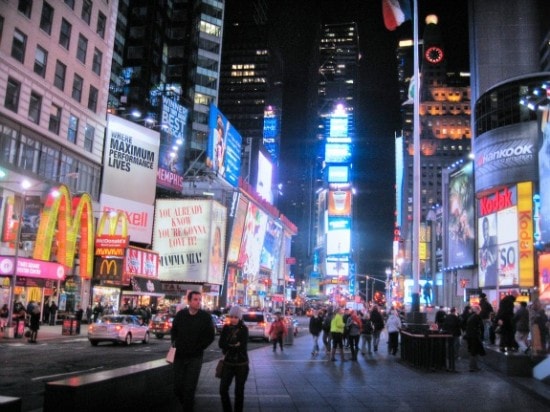 While you're settling in with these reads this weekend, I'm airborne, on my way back to Japan. I'll be having my cup of coffee at 30,000 feet as I settle in to catch up on my reading. I hope you're having your cup and enjoying wherever you happen to be.
Let's get reading:
Summer 2013 free events calendar
New York is an expensive city, and I'm always looking for tips on how to save money while still enjoying the best the city has to offer. This calendar should help us out.
There's no season we love more than summer in New York, because for every minute we spend melting on the subway platform, there are many blissful moments of fun (and free!) revelry. Good moods abound, and parks and streets radiate the buzz that is summer in the city. Here, 25 free events in New York City this summer that we're particularly excited about:
Click here to view original article Summer 2013 free events calendar
Long Nights and Hot Days in Montmartre
Paris is another expensive city, and I enjoyed this narrative about how one visitor created a back up plan to finance the stay.
I brought the guitar to Paris as a sort of insurance. If and when I ran out of funds I could always play on the street for money, I reasoned. When I initially moved into my eleventh story flat on Avenue Jean Jaures, my landlord—who was named Catherine, as so many women in France are—gave me a pitying look and told me that the guitar would almost certainly be stolen.
Click here to view original web page at www.europeupclose.com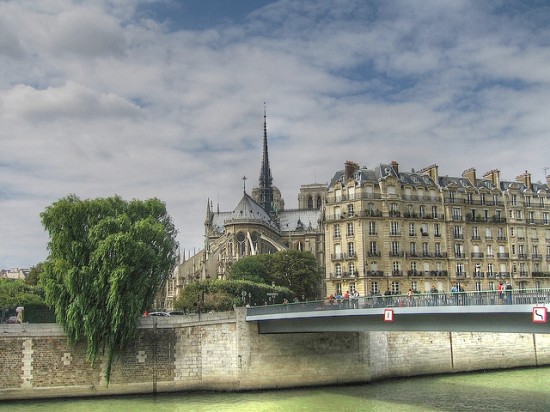 A French road trip from Paris through Brittany and Normandy
If you're branching out from Paris, why not a road trip to Normandy?!
Summer is finally here and that Parisian holiday you've been thinking about for the past couple of months is just around the corner. But why not extend your travels to explore a bit more of northern France, by hiring a car? To whet your appetite, here are some ideas for a road trip through northern France, starting in Paris and taking in some enjoyable stops in Normandy and Brittany.
Click here to view original web page at www.heatheronhertravels.com
Where to Stay in Yellowstone National Park
A visit to Yellowstone doesn't mean roughing it and sleeping in your car. HEre are some tips on how to enjoy one of the country's most visited National Parks without breaking your back or your bank account.
In 2012, Yellowstone National Park was America's 4th most visited park with over 3.4 million visitors from around the world. With so many visitors, if you dream of staying inside the park, then a fair amount of pre-planning is necessary for you to have the best possible experience.
Click here to view original web page at www.theroamingboomers.com
Exploring Puerto Rico
It's been awhile since I've been to Puerto Rico and the island has been through a lot of changes. That's why I enjoyed the enthusiasm for the destination found in this piece. If you want a taste of the islands – and don't have your passport yet – Puerto Rico is a nice choice.
Puerto Rico has it all. Beaches, resorts, rainforests and mountains. We went swimming in waterfalls and exploring the "old city". And the odd part of it all is that Puerto Rico is a US territory. Sometimes it felt like Latin America and other times I saw highway and national park signs that are US branded.
Click here to view original web page at travelisfree.com
15 Famous Eyeglasses
It was fun to see how many of these I could figure out, and a very good lesson on how people create an image around their glasses.
In a personal project entitled Famous Eyeglasses, freelance web designer Federico Mauro put together a series of posters featuring solely the glasses on a plain background with the name of the person underneath (which subtly forms a kind of mouth). Let your imagination fill in the rest.
Click here to view original web page at twistedsifter.com
The Top 50 Brands on Instagram
I'm interested to see what brands are doing on Instagram, recognizing that I may not be a target consumer. But then again, maybe I am – or should be. See if your favorite brand is in the top 50 and if you relate to their Instagram strategy.
Nitrogram, an Instagram Analytics and Engagement Platform for Brands, has put together the Top 50 Index for branded Instagram accounts designed to showcase who is generating the most discussion through their channels and in their communities over time by taking into account two main factors:
Click here to view original web page at socialfresh.com
Tilley Mash-up TMH5 Airflow Hat Review
As a hat lover and a fan of Tilley, this review gave me another choice to put on my wish list. You may like it, or one of their other quality products, as well.
This mash-up hat really hits our eco-friendly buttons though because it's made from materials that normally would just go in a landfill. Leftovers from the hemp and organic cotton piles are getting reused to make new hats that look pretty darn cool. And each one's as unique as a snowflake.
Click here to view original web page at practicaltravelgear.com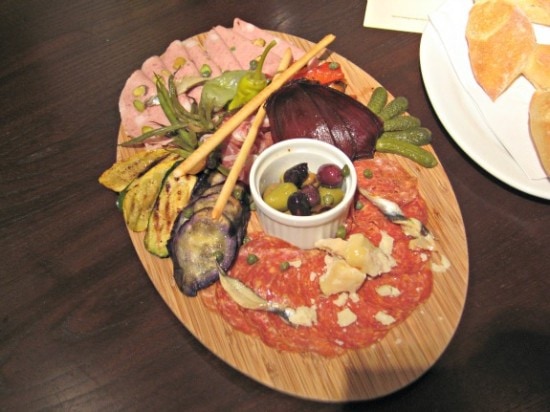 A Simple Guide to Really Enjoy Cooking
It's summertime and the cooking should be easy. This minimalistic approach may help.
I am not formally trained. I am not a chef. In fact, I'm not even sure I'm the best cook in my own family. But I have recently learned to fully enjoy the process of preparing a meal for my family. I find great joy in it—far more than ever before.
Click here to view original web page at www.becomingminimalist.com