It's been a short week with lots of travel, including trips on both coasts, so my finds this week are rather short. But that doesn't mean I enjoined them any less. Take a read and see if you agree.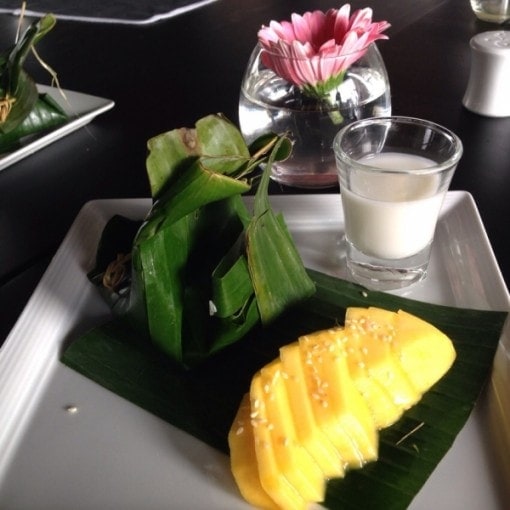 Restaurants Can 'Review' Their Own Customers Now
I'm a regular user of review sites, from Trip Advisor for hotels to Yelp for restaurants, and have even written a few reviews or added comments of my own. I think I'm pretty adept at sleuthing out what are real reviews and what are haters just wanting to hate. You have to laugh at some of then that complain about the simplest things, something that could be turned up by the smallest amount of research, but businesses are constantly battling to get their side of the story out as well. So what do you think of this – a chance for the restaurant to review their customers? Would you behave any differently if you knew this was happening?
The founder of Dimmi, which is basically the Australian equivalent of OpenTable, told the Good Food blog this week that his service will allow member restaurateurs to share information about specific patrons: how much they order, which dishes and wines they prefer, whether they leave generous tips and even "whether [they] continued to camp out at the table long after [they'd] finished dessert."
Read original article here: Restaurants Can 'Review' Their Own Customers Now
Fat Cat Art
I have a fat cat. Not as big as 10 kg (over 22 pounds), but he's a hefty guy none the less. I love the art created by inserting Zarathustra into some great works of art, like sitting on the lap of Whistler's Mother or eyeing a burger in American Gothic. Go take a look and have fun with it.
Together Svetlana Petrova & Zarathustra the Cat form FatCatArt a project created for 'art-loving cats' featuring Zarathustra the cat that weighs 10 kilograms of 'pure undisturbed joy' as muse for artists. The furball's main passion is sitting for great artists as – according to the creator – only great artists can appreciate Zarathustra's generous body and sublime soul.
Read original article here: Fat Cat Art
Don't Say Goodbye When You Leave a Party. Just Ghost.
The departure ritual, played out at every party, involves find your host, extending thanks for the evening, and then slipping away. In a small gathering that makes perfect sense, but what about in a larger environment with dozens of guests. Do you think tracking down the host is a requirement? Or would you just ghost and follow up the next day?
One recent evening, I celebrated my birthday in the outdoor courtyard of a bar. As the night wore on, and friends fell by the wayside, each departure occasioned a small ritual. A pal would sidle up to whichever conversational circle I was in; edge closer and closer, so as to make herself increasingly conspicuous; and finally smile, apologetically, when the conversation halted so I could turn to her and say goodbye.
Read original article here: Don't Say Goodbye When You Leave a Party. Just Ghost.
SPU hero in school shooting gets big wedding thanks
Jon Meis is a college student at Seattle Pacific University. While many of us wonder what we'd do in a life threatening situation, Jon Meis doesn't wonder. At least not any more. A few days ago there was a horrible shooting on his campus. Jon fired pepper spray into the face of the shooter, then subdued him until help arrived. This quiet young man, who has been lauded as a hero, is getting married in a couple of weeks. This story shows what happened when people around the world found out about it.
Then Seattle Redditors found Meis' wedding registry, and a whole new way of recognizing the quiet SPU student was born. "This is the wedding registry for the man who subdued the SPU gunman," wrote Serasha on Reddit, linking to a Crate & Barrel registry. "You know what to do." And they did.
Read original article here: SPU hero in school shooting gets big wedding thanks