This has been a busy week making travel plans for the first half of April. An unfortunate oversight on my part made getting things all synched up a little more difficult than it needed to be, but all is in order now.
I'll be heading off to San Francisco for Canada Media Marketplace, extending a day for some fun time, then heading to Chicago for IPW and some additional personal time, followed by a trip to Athens to scout out our host destination for TBEX Europe (and my first chance to try out my new Global Entry status). Whew, it'll be a whirlwind of airports and time zones, but I'm looking forward to it.
So on to today's recommended stories. Please click through to read the entire story and be sure to leave a comment (here and there).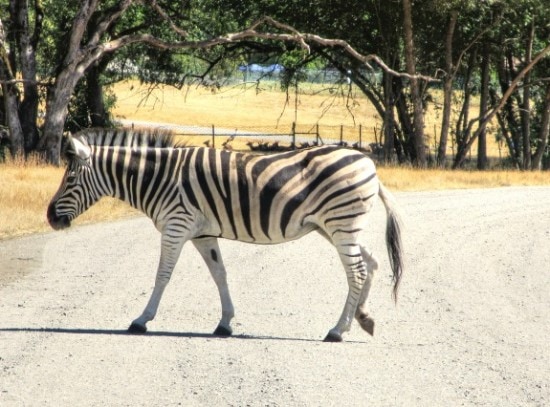 Let's Talk: The Ethics of Zoos And Aquariums
This is a thorny issue for me, and I like the way the author stepped up and identified it as such as well. I love animals, and it's easy to boycott the sad zoos where animals are clearly mistreated, neglected, or confined in ways that seriously decrease the quality of their life. But what about major zoos, with major funding for animal initiatives, how do they measure up? Is there a commitment to animal welfare over making money? My local zoo, the Woodland Park Zoo, seems to have a good reputation, but reading this article has me headed for more research. Do you visit zoos at home or when you travel? How do they measure up?
That day — and my recent, repeated viewings of Blackfish — left me thinking a lot about my relationship with zoos and aquariums. An obsessive animal lover since I was first able to chase neighborhood dogs down the street, I visited pretty much any place that promised to bring me closer the creatures I so adored. Along the way, I did a lot of things I wouldn't necessarily do again. . . .
Read original article here: Let's Talk:  The Ethics of Zoos and Aquariums
Why Tipping Should Be Outlawed
If you've traveled in Europe or Asia, you've probably come to appreciate a culture where tipping is not the norm. Pay people well, factor that pay into restaurant pricing, and voila – everyone should be happy. Right? Would you prefer to have the tip, or equivalent, included in your tab?
The friendships I've formed with restaurant employees over the years have made me think seriously about why hospitality workers are singled out among America's professionals to endure a pass-the-hat system of compensation. Why should a server's pay depend upon the generosity — not to mention dubious arithmetic skills — of people like me?
Read original article here: Why Tipping Should Be Outlawed
Do kids belong on a river cruise?
Last spring was my first experience on a river cruise, an inaugural sailing on Vantage's River Splendour from Antwerp to Amsterdam. I marveled at the enjoyable slow pace, the time in medieval cities where I had a chance to dig in and explore history, and committed to doing it again soon. Although the crowd was definitely an older one, and as a baby boomer I may have been among the younger folks on board, but I thought a river cruise presented an opportunity for families to explore history in an up close kind of way. Seems I'm not alone in that belief.
So what are the youngsters supposed to do while the adults tour Versailles or the Louvre? The same thing. Most of these tours accommodate children and if the kids have just a little patience, they might actually learn something. And they did — I think.
Read original article here: Do kids belong on a river cruise?
Irish Grilled Cheese
If you didn't get enough Irish food for St. Patrick's Day, this quick and easy sandwich, using delicious Irish cheese, is perfect any day of the week. It sounds like wonderful comfort food for a rainy Seattle Sunday.
If you're looking for a quick-and-easy way to enjoy a Leprechaun Lunch…this is the perfect little treat. (You can always have Corned Beef and Cabbage and Irish Coffee tonight!)
Read original article here: Irish Grilled Cheese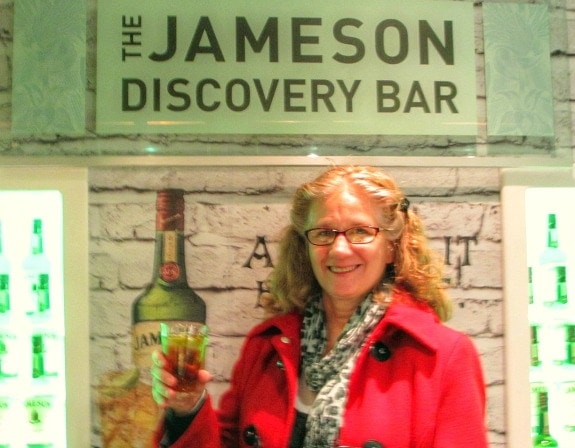 How to Make the Most out of Attending Business Conferences & Events
This article caught my eye because of all the talk about whether it's worthwhile to attend TBEX (did I mention that it's going to be in Athens, Greece, and I'm going there in a couple of weeks?). I've always thought there's plenty to be gained by attending conferences and events, regardless of your skill level, and I like the way this author spells it all right out – make the most of every opportunity you get.
When I present at a business conference, I'm not just there as a speaker, but as an attendee – just like any other business person. The interesting thing is, I'll probably get more business benefit from just one of these events (not including the effect from speaking) than most people get from multiple events.  Why is that?
Read original article here: How to Make the Most out of Attending Business Conferences & Events
Homemade Lemon Pepper Seasoning by Mommypotamus
I'm always looking for seasonings to add flavor, not calories, to my culinary masterpieces. Okay, the masterpieces part was tongue in cheek, but the notion of low calorie flavor is one we should all embrace. I found this seasoning recipe that add great citrus flavor and am thinking of the ways I can use it.
To your homemade chicken wings, pecan crusted grouper, or grilled veggie medley with this savory blend of salt, zesty lemon peel and freshly cracked black pepper. It's incredibly versatile, a thrifty to make use of leftover lemon peels, and super easy to make!
Read original article here: Homemade Lemon Pepper Seasoning by Mommypotamus
Ask a Sommelier: The Best Wine for Thai Food
It wouldn't be a week of recommended reading without at least one wine related article, and this one tackles an often difficult wine pairing. I usually opt for beer with my Thai food, but it turns out there are some good wine alternatives. What do you think? Will you consider wine with Thai food knowing this?
Can you pair wine with Thai food? Say you're eating spicy duck laarb, a fresh green papaya salad with chilies, fish sauce, and lime juice, plus rich pad thai with shrimp, and a green curry with eggplant. Is there a wine that will taste good with all those dishes?
Read original article here: Ask a Sommelier: The Best Wine for Thai Food