It's been a great week to be around Seattle, the weather giving us a taste of Pacific Northwest summer. I've completed a very busy month of travel and am looking forward to spending some time closer to home.
While I've been traveling, though, I've had a chance to put a few travel products through their paces, so will have some reviews coming up over the few weeks. Stay tuned for those, along with a giveaway or two.
Now, on to this week's recommended reading.
Chocolate Pecan Bourbon Cookies
While a Derby hatand private box is a once of year splurge, these Derby-themed bourbon cookies are a delicious splurge any time of the year. Pair with a favorite beverage and good friends and you'll have a winning trifecta.
A sea of colorful hats fill the venue. Big, bold, bright, floppy ones are all around. They are adorned with flowers, feathers, ribbons, lace, veils, and more. It is a scene that happens each year as horse racing enthusiasts gather for the Kentucky Derby. The weekend is filled with food, beverages, fashion, flowers, and horses.
Read original article here: Chocolate Pecan Bourbon Cookies
Science Says Stress Is Contagious
The results of this study won't be a surprise to anyone familiar with group dynamics, merely giving empirical evidence and analysis to what we've known all along – hanging out with people stressing out will lead to your own stress out. Now let's have a follow up on how to avoid it.
See someone yawn on the subway, and you know there's a pretty high probability that you're going to be yawning. But new research says that there's another contagion out there that you can catch just through simple observation: Stress.
Read original article here: Science Says Stress Is Contagious
Here's How to Ask for — and Get — an Upgrade
Whether you're looking for an upgrade on your next flight, or  hoping for a suite at your next hotel check in, this article has practical and accurate advice on how to make it happen. Have you tried any of these? What's your success rate?
Airline upgrades are almost exclusively done by formula, with little discretion allowed to gate or check-in counter agents.
Read original article here: Here's How to Ask for — and Get — an Upgrade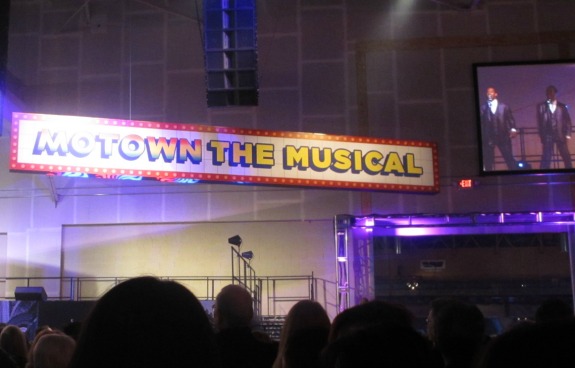 Riding to Reno on the "Motown Snow Train"
Last month I had the opportunity to see a preview of Motown the Movie, a Broadway musical now touring the country. It tells the story of Barry Gordy and the various performers whose careers he helped launch. One of the performances was "Dancing in the Street," a tribute to Martha and the Vandella's. Turns out that blogging pal, and former Seattle-ite, Dick Jordan, had the opportunity to hear and meet Martha Reeves in person.
Martha performed twice during my "Motown" themed Snow Train trip last week, first singing and dancing with passengers in the train's Dance Car.
Read original article here: Riding to Reno on the "Motown Snow Train"
Celebrate Jerry Seinfeld's 60th Birthday
Sixty? Really? Make a list of your favorite Seinfeld episodes and then see how your list stacks up. As I read through this top 10 list, I realized I remembered every single one. How about you?
Happy Birthday Jerry Seinfeld, you're 60 years old. How about celebrating this milestone with a walk back in time, through some of the top Seinfeld episodes? In honor of Jerry's 60th, here are the top 10 Seinfeld episodes, according to TV.com user ratings.
Read original article here: Celebrate Jerry Seinfeld's 60th Birthday with 10 of His Best Episodes