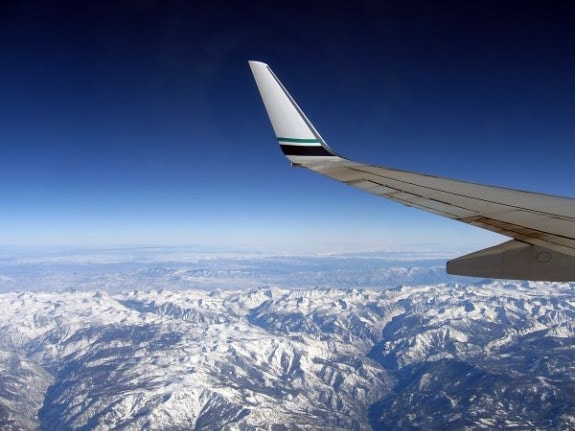 It's been a tough week. Some huge deadlines that demanded a lot of my attention. Some technology problems that had me frustrated. And an anniversary of an event that a nation wished would never have happened. Hard to find good reading in all of that, I know, but I hope you'll find something here to enjoy. Please click through to read the entire article.
Flight attendants — still unsung 9/11 heroes
I didn't watch any of the remembrances on television and I tried to avoid most of the news online. I just couldn't bear to re-live the pain that happened at the Pentagon, in rural Pennsylvania, and in lower Manhattan. Still, I'm not ashamed to admit that depression settled over me, wrapping me up in my avoidance. This story identifies why I needed to avoid most of the news.
Police officers, firefighters and other first responders gather every year with politicians on stages across America. Yet few remember that the first casualties of the terrorist attacks were flight attendants. Sadly, airline crewmembers are almost never included in the tributes.
Read original article here: Flight attendants — still unsung 9/11 heroes
The Dublin Diary on Tour – Lisbon
I loved my time in Lisbon. It was cut short due to a family emergency and I need to return to do all the things that I missed out on.  The food was a highlight, and apparently I'm not alone in thinking so.
I love Portugese food. It's not very elaborate but it's fresh and plentiful. The cuisine draws equally from the land and the sea, the simple preparations release the natural flavours of the produce. Below are a few of the standout dishes we had, each one was as delicious as the next.
Click here to view original web page at thedublindiary.blogspot.com
Ghost Chasing in America's Most Haunted Place
I confess to a minor interest in the paranormal, and perhaps a time or two there's been an episode (or two) of Ghost Hunters on my DVR. I'm fascinated not so much by the hunting of ghosts, but the history behind the legends. To my knowledge, I don't think I've seen or heard a haunting, but I wouldn't mind thinking about it a little more – and that's why this story about a visit to Nevada caught my eye.
When I was invited to participate in a haunted/paranormal trip I assumed it would be a blast and should we run into a ghost it would just be the icing on the cake. I reviewed quite a bit of literature about the Nevada location and I was intrigued so off I went.
Click here to view original web page at www.travelculturemag.com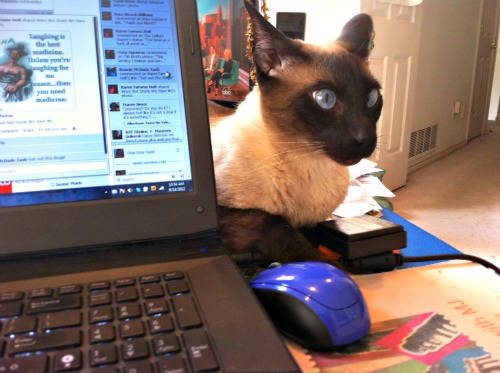 The "get a cat" T-shirt Series
I'm a fan of the television show My Cat From Hell and the host, Jackson Galaxy.  I love these Get a Cat t-shirts, although since I'm sharing a home with three already, the message is probably not one I need to hear. My three little rascals are, I believe, partially responsible for the computer problems plaguing me of late. They love to hang out next to me when I'm working and this may be getting fur into things it shouldn't be into. If you love, or are loved by, a feline, you may want to pick up one these shirt.
They have to be made in small batches right now…so there aren't a whole lot to go around.
Click here to view original web page at jacksongalaxy.com
A Halter Dress with Vintage Flair!
I wish I had the design flair and sewing knowledge found on this blog. I'm fascinated by the way Jillian takes something old and frumpy and turns it into a wearable fashion item. This transition is from an over-sized frumpy dress that is transformed in a sexy halter dress. I wish I could turn her loose in my closet to work some magic. Be sure to page through the archives to see how she's worked her magic.
But what on earth am I going to do with this fake jacket/skirt dress?  to get started, I did a BUNCH of chopping!
Click here to view original web page at refashionista.net
Summery Fresh Tomato Soup
This easy-peasy recipe caught my eye as a reason to pick up some of the end of season tomatoes. This quick and easy soup can be made in a little over half an hour and would yummy on a fall evening.
The secret to this creamy, delicate, fresh tomato soup is using a sweet onion, which cuts the acidity of the tomato.
Click here to view original web page at www.foodandwine.com
Welfare Chocolate Cake
There's been some modern day adjustments to this recipe, but still no eggs. I've been scouring up recipes for fall and this is another one that's high on my to-try list.
Back in the 1930's and 40's, unless one had their own chickens, eggs were hard to come by, especially during the war.  Many cake recipes were developed without eggs, and sometimes butter.  This recipe, without eggs, is one of the more famous recipes from this time period–everyone made Welfare cake.
Click here to view original web page at www.alittlebiteoflife.net