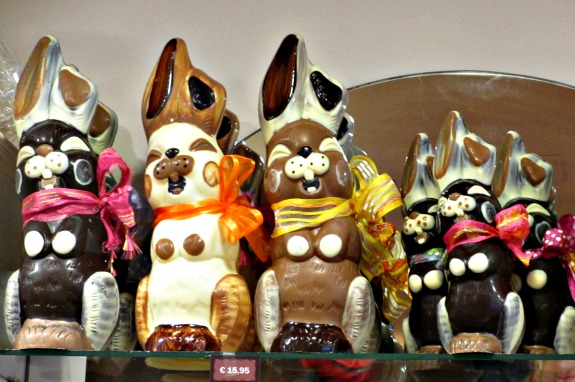 Labor Day Weekend, the last hurrah of summer. A good time to look back and reflect (add in a major class reunion and I've been doing a lot of that), as well as a time to plan out the rest of the year. It may be well past the half year mark, but it seems like a good time to take stock and take action to whip the rest of the year into shape.
I hope you've planned some fun and reflection into your Labor Day Weekend – and hopefully you'll find time to click through and enjoy some of these stories that caught my eye this past week. Happy reading!
Chocolate in Brussels Belgium
Who can resist the temptation of Belgian chocolates? I know I couldn't when I was there in March. And apparently, I'm not alone in that camp.
Chocolate is a massive part of Belgian culture. Around every corner in the Belgian capital of Brussels you'll find the delicious smell of chocolate wafting down the street, that warm, inviting, soothing smell that brings us to our happy places, with a little flutter of the heart. Okay, so that might just be me talking as an avid chocolate lover, but I'm pretty sure many of you out there reading this think the same!  […]
Read original article here: Chocolate in Brussels Belgium
Tips for Visiting Thermal Pools in Iceland
Iceland has been on my to-visit list since my teen years. I'm not sure why it got on my list in the first place, but stories like these are what keep it there. With non-stop flights from Seattle, it's one of those destinations that is easy to do and should get crossed off my list fairly soon.
Visiting a thermal pool in Iceland is absolutely a must-do activity when visiting the country, but travelers who limit themselves to the Blue Lagoon are definitely missing out on an authentic experience. In fact, having visited several thermal pools throughout the country, I would advise travelers to skip the Blue Lagoon altogether and visit one of the locals' pools instead.
Click here to view original web page at kaleidoscopicwandering.com
Marriott recycles bed linen to create tote bags
In the fancy schmancy department, I love the way Marriott is embracing the reduce, re-use, recycle concept in this fashionable way.
Marriott International, together with British luxury brand Lily and Lionel and non-profit company SleepingBags, is releasing a limited edition tote bag made entirely of recycled bed linens from its hotels.
Click here to view original web page at www.luxuo.com
Maps showing how Americans feel about different states in the U.S.
Boy, oh boy, this was fun.
The folks at Business Insider recently surveyed 1603 people from across the country, asking them how they feel about different states here in the United States. Respondents then answered with a state different than their own. Here are a few maps that visualize the responses.
Click here to view original web page at twentytwowords.com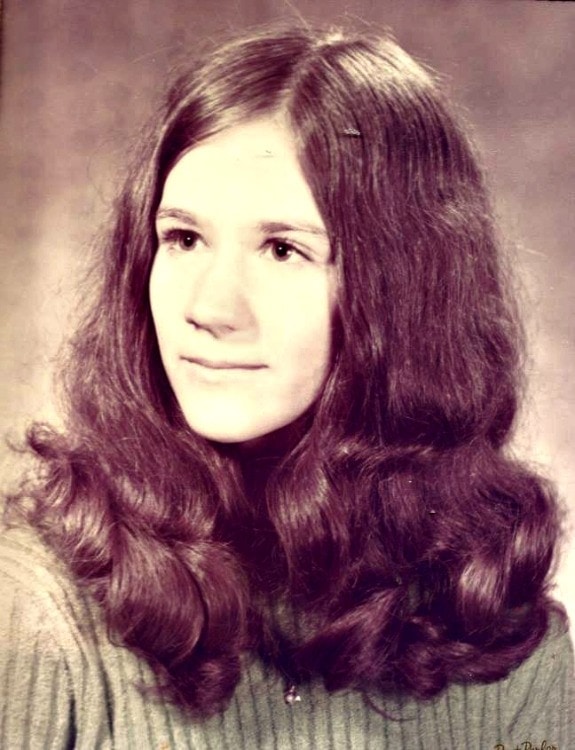 Portraits of People Seeing Their Younger Self in a Mirror
Wow, I loved these photos. Seriously – click through and look at every last one of them. While I'm still younger than the folks photographed, I think part of the reason this resonated with is I've been looking at old photos from high school. Like my senior picture above.
Tom Hussey is an award-winning lifestyle advertising photographer based in Dallas, Texas. In a series entitled Reflections, Hussey shows a series of elderly people looking in a mirror at their younger self.
Click here to view original web page at twistedsifter.com
25 + Ways to Use Remind101 in the Classroom
Back to school means back to dealing with pesky annoyances, one of which seems to be texting. This company has created a program to help teachers embrace the inevitable texting and use it as part of their teaching methodology. Interesting stuff – from a non teacher or student perspective. Would be interested to know what teachers think.
Every time we talk to our teachers, they give us another use for Remind101. Here are 25 + ways to use Remind101 in your classroom.
Read original article here: 25 + Ways to Use Remind101 in the Classroom
Spicy Southwest Biscuits Recipe
When I'm having a carb craving moment, these easy to make spicy biscuits might just do the trick.
I normally make wheat breads or biscuits for dinner. This was the first time I have added spice to bread and definitely not the last. While we were staying in Kalispell at the Red Lionthe manager introduced us to a local bakery who had spicy rolls. They made theirs with spicy seasoning, black beans and a few other ingredients I am still trying to figure out. These Spicy Southwest Biscuits are my first attempt at recreating the spicy rolls we had in Kalispell.
Click here to view original web page at www.tammileetips.com
7 Clever Tricks to Help You Edit Your Ebook
I'd like to think I have an e-book in me, but so far a variety of starts have either led to a dead end or have simply died from lack of interest. Even so, I know that the real worth of the e-book is determined in the editing process.
Once you've finished your ebook's first draft, it's tempting to launch it into the world and sit back with a glass of bubbly. Most authors, though, need to spend a bit longer on their ebook before it's ready for the world to see.
Click here to view original web page at thewritelife.com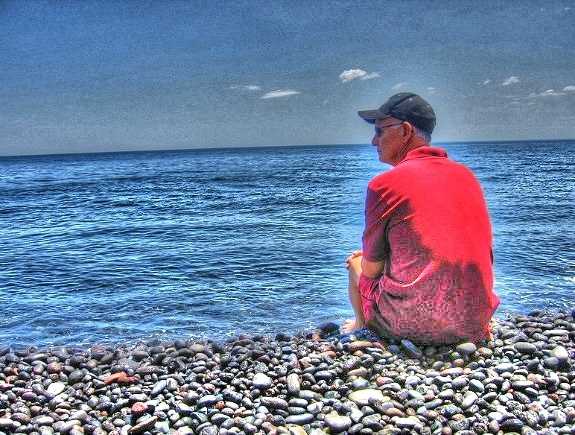 Tips from an Older (and Hopefully Wiser) Traveler
If only we could stay as smart as we were those decades ago instead of growing up to realize how wrong we had things. See if you agree with these reflections from a well traveled travel blogger and writer.
When I was 22, I thought for sure I knew everything. Then I got a real job, went traveling, got married, and had a child. It turns out I had a lot to learn still. Here's a bit of what I've learned since then when it comes to travel.
Click here to view original web page at www.cheapestdestinationsblog.com
A Farm Stay Experience In Albuquerque, New Mexico
Albuquerque is another one of those cities I just haven't made it to. Yet. With the continuously good food reports I get out of the area, it's easy to understand why the area is so popular.
While Albuquerque isn't typically the first place you picture when thinking about organic farms, acres of gardens and rows upon rows of delicious crops, it actually has a vibrant farm country culture in the North Valley area.
Click here to view original web page at jessieonajourney.com
Dale Chihuly Exhibit at the Desert Botanical Gardens
Living in the Seattle area, I've had the pleasure of seeing Dale Chihuly and his works many times. The crazy beautiful masterpieces are amazing and every time I see them I ask, how do they do that?
The Desert Botanical Gardens in Phoenix Arizona are unlike any other botanical gardens in the world.  They are filled with all different kinds of cactus and desert plants.  The gardens are in Papago Park which are located between Phoenix, Scottsdale and Tempe.  When you are in the gardens you feel like you are out in the middle of desert even though you are surrounded by the city.
Click here to view original web page at gotravelzing.com
38 Poutine Dishes That Will Knock Your Canadian Socks Off
Oh, Poutine, how misunderstood you are. I'm new to a relationship with poutine, but reading this list has my mouth watering.
As a native Canadian myself, I often find myself craving this dirty goodness and daydreaming of the good ol' days when all it took was a walk down Queen Street (T.O) to find a food truck selling fries doused in gravy and cheese curds.  Thus, this compilation of the 38 Most Mind-Blowing Poutine Dishes is dedicated to all my fellow Canadian Foodbeasts. Oh, how I miss the motherland.
Click here to view original web page at www.epicmealtime.com
24 Hours in Ottawa
Keeping with a bit of a Canada-theme here, Ottawa is a destination that I've heard people quickly dismiss and disrespect. It looks like they – and I – have been missing out.
As the capital of Canada, Ottawa is a fabulous stopover city – especially in summer. The trick is to come up with a loose plan before your arrival, and then be open to change it if you see something else that catches your eye.
Click here to view original web page at savoirfaireabroad.com
Creamy Roasted Green Chile Chicken Macaroni and Cheese
I think macaroni and cheese is the ultimate comfort food, and this creamy spicy concoction has been filed away in my recipe list. I think it would be perfect on a cold and rainy Seattle day. See if you agree.
To make it more fun I prepared the dish in personal size cast iron skillets.  The recipe has a beautifully golden, crisp top with creamy, spicy pasta waiting below.  It's a wonderfully warming dish that sticks to your ribs while not being 'your Mama's Macaroni and Cheese'!
Click here to view original web page at boulderlocavore.com