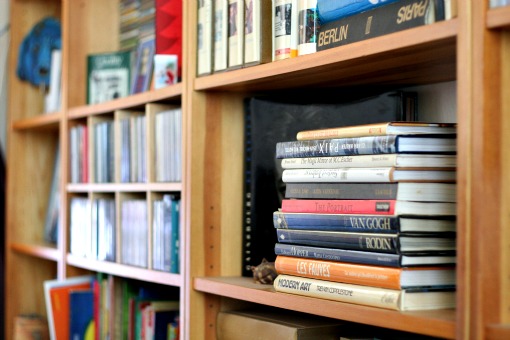 Happy Sunday!
It's a busy week ahead as I count down the days till I leave for Dublin (next Sunday) and TBEX Europe. It's a whirlwind, nose-to-the-grindstone time right now, but once I'm on that plane it's exciting to see how it all comes together.  If you'll be at TBEX, be sure to find me and say hi.
Now, let's settle in for some fun reading. And please, click through to read the entire original article.
Banned Books Week: Celebrating the Freedom to Read
I proudly read banned books! And I have since childhood. Had I not, I'd have missed such stellar stories as To Kill a Mockingbird (my all time favorite book), Catcher in the Rye, Romeo and Juliet, The Grapes of Wrath, and One Flew Over the Cuckoo's Nest. Books have always been an important part of my life, I was one of those kids who stayed up late reading, and my exposure great literature (and even some not so great), has shaped my beliefs and outlook on the world. I read banned books – and I hope you do too!
Banned Books Week is an annual event celebrating the freedom to read. Typically held during the last week of September, it highlights the value of free and open access to information. Banned Books Week brings together the entire book community –- librarians, booksellers, publishers, journalists, teachers, and readers of all types –- in shared support of the freedom to seek and to express ideas, even those some consider unorthodox or unpopular.
Read original article here: Banned Books Week: Celebrating the Freedom to Read
How To Make Garden Fresh Tomato Sauce Step by Step
Unfortunately, I don't have a garden from which to pick ripe, juicy, tomatoes – but I do have a local produce stand that offers the next best thing. This recipe is quick and easy and may become my go-to tomato sauce option.
Every year when late summer rolls around and we enter into "tomato season" I begin to crave this simple, flavorsome tomato sauce. There is no other tomato sauce so pure of flavor as one made from garden fresh ripe tomatoes that are heated just long enough to thicken into a sauce.
Click here to view original web page at www.italianfoodforever.com
How an Engineer Earned 1.25 Million Air Miles By Buying Pudding
While many of us may dream of flying around the world for free, this guy – with a little bit of help – figured out how to do it. And not just a one-off type of thing. Nope, these miles keep increasing and he and his family are still flying sky high. For free.
Air Miles are awesome, they can be used to score free flights, hotel stays and if you're really lucky, the scorn and hatred of everyone you come in contact with who has to pay full price when they travel. The king of all virtually free travelers is one David Phillips, a civil engineer who teaches at the University of California, Davis.
Click here to view original web page at gizmodo.com
What Is The Significance of a Charm?
This past year I have started a new charm bracelet. It's been fun to add new charms from places I've been along with those that represent a significant part of who I am. This is a bit more sleek and classic that the clunky bracelets of my teen years, but the memories it evokes are still the same. Do you have a charm bracelet?
Charms have been a part the human experience for thousands of years. The word charm connotes magical properties – the wearing of charms is thought to have begun as a form of amulet to ward off evil spirits or bad luck.
Click here to view original web page at www.liveinart.org
How to Cold Brew the Perfect Cup of Iced Coffee
It's not just about the coffee. It's about the way you make it. Fellow cover snobs, er, I mean coffee lovers, will want to see if this process delivers that precious flavor so beloved.
The problem was, no matter how great the San Francisco coffee shop with their artisanal, local, organic, free-range, gluten-free, cruelty-free, freshly roasted half-an-hour ago coffee beans that were picked by indigenous people on the farm in their far away country where they were paid a decent living wage above and beyond fair trade, sometimes the iced coffee was good, sometimes it was great and other times it was only OK. Some shops knew how to do it and others didn't. That's when I realized I need to learn how to make it at home.
Click here to view original web page at www.eatthelove.com
5 Things to Consider Before Buying a Sleeping Bag
Okay, so my purchase of a sleeping bag is much easier than it is for most people. There aren't a lot of must-have considerations when it's used for a backyard sleep out. Still, I know some of you take to the outdoors a bit further afield, so this list may be helpful.
There are tons and tons of options, features, ratings, and uses for sleeping bags these days.  There are literally so many choices it can make your head spin!  Luckily, I am a gearhead in every sense of the word.  So take a stroll with me through the crowded world of sleeping bags hopefully we can find that perfect bag for your next epic adventure.
Click here to view original web page at ourfavoriteadventure.com