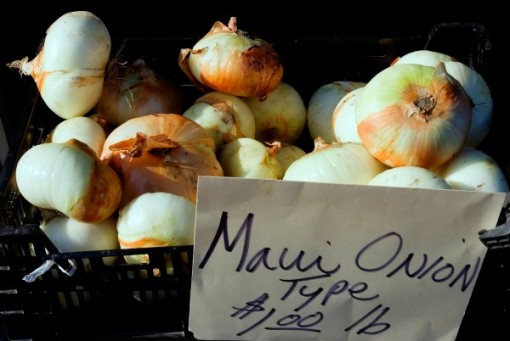 I spend a lot of time in Hawaii, and specifically on Maui, so it's a downright shame that I'll be missing this year's annual Maui Onion Festival.  The golden-pale Maui Onions, grown in Kula, have a mild, crunchy flesh and are thought by many to be the sweetest onions in the world.  These onions take center stage for the 22nd year in this event that features free tastings, the best Maui onion recipe contest, a raw Maui onion eating contest (with a kids and adult division), food and product booths, along with local music and entertainment.  And don't miss cooking demonstrations from six of the island's top chefs.
Oh how I wish I was going to be there!
Date & Time:  Saturday, May 7th, 2011.  Check out the schedule of events to plan your day.
Location:  Whaler's Village, 2435 Ka'anapali Parkway, Lahaina, Maui
Photo credit: Clay Irving via flickr (CC)