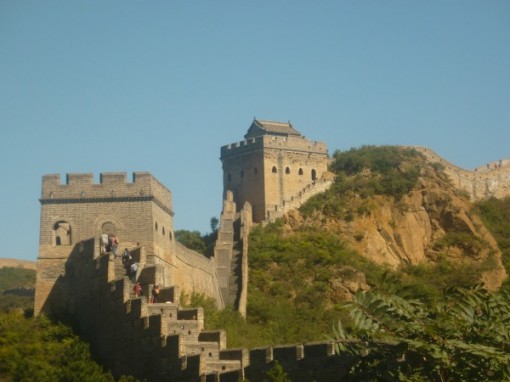 Travel to China is as exotic as it is intimidating for travelers intrigued by its blend of ancient and modern.  It's the kind of place that even experienced travelers want a little helping hand on occasion, and for the not-quite-so-adventurous traveler it can be downright frightening to think of tackling it on your own.  For those situations where you might not be comfortable exploring on your own, a tour can be a perfect way to have a safety net for your travels.
Tour company Friendly Planet Travel, known for their very competitively priced tour packages that include round trip air, offers a new China option – the 10-day Exploration of China's Delights. This China tour package includes visits to Beijing, Shanghai, Hanzhou, the Great Wall of China, Tiananmen Square, the Forbidden City, and the Summer Palace, with option add-on packages that will allow for a longer stay and a visit to the Giant Panda Research Center.  Friendly Planet keeps their prices affordable by providing all you need to see, a few extras, and then leaves it up to you whether you want to enjoy the rest of your time on your own or book additional excursions.
Here are the specifics about what's included, what's not, and what's extra:
Round trip flights from LAX via Air China, including fuel charges but not including taxes and fees (which may run an additional $90 per person)
All intra-China flights and ground transportation
Deluxe and first class hotels with private bath
11 meals (8 American buffet breakfasts, 3 lunches)
Specified tours, and entrance fees
Professional English-speaking tour director and local guides
Full day excursion to Great Wall of China (optional Peking Duck Dinner and Kung Fu Show $53)
Tour of Tiananmen Square, the Forbidden City, and the Summer Palace (option evening excursion to Gaobeidian Village and a visit to a school, plus the opportunity to join with a family in preparing and sharing the evening meal, $45 per person)
Visit to Six Harmony Pagoda in Hangzhou, a tour of the area, and a visit to a tea plantation
Other optional excursions include:  Tour of the Temple of Heaven and shopping tour of the Pearl Market ($65 per person); Huangpu River Cruise ($35 per person); tour to Suzhou, the city of gardens, and a boat ride on its canals ($85 per person)
Optional 2-day add on to Chengdu and the Giant Panda Research Center is $699 per person, based on double occupancy (optional Baby Panda Holding experience $190 per person – and I can't imagine being their and not taking advantage of this opportunity!)
You will also need a visa for China which will run approximately $170.  Friendly Planet will provide you will detailed instructions on how to obtain one.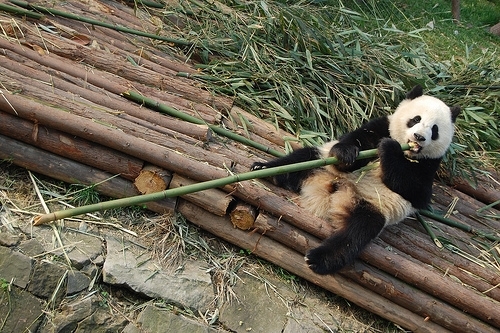 If you've been wanting to visit China, but have been hesitant to do it on your own, these value-priced tours may be the combination of organized yet independent that you're looking for.
Price:  $1,299, per person based on double occupancy, if booked by September 14th.  That price includes round trip airfare from Los Angeles (LAX).
Departures Dates:  Various, November 2011 – April 2012
NOTE:  Like all travel deal, there is plenty of fine print.  Read, ask questions, and get informed before you make a decision.
Photo credit:  Via flickr.  Richard Thomas (Great Wall); Matt Spurr (panda)