A festive Mardi Gras celebration is just hours away, if you make plans to celebrate Carnival on the Mid-Atlantic Islands of the Azores..
In the Azores, Mardi Gras is known as "Carnaval" a celebration starting on Saturday, March 1, 2014 and continuing through Tuesday, March 4, 2014. Parades and pageants are at the heart of the Carnaval festivities. There is lively music, colorful costumes, hand-made masks and floats.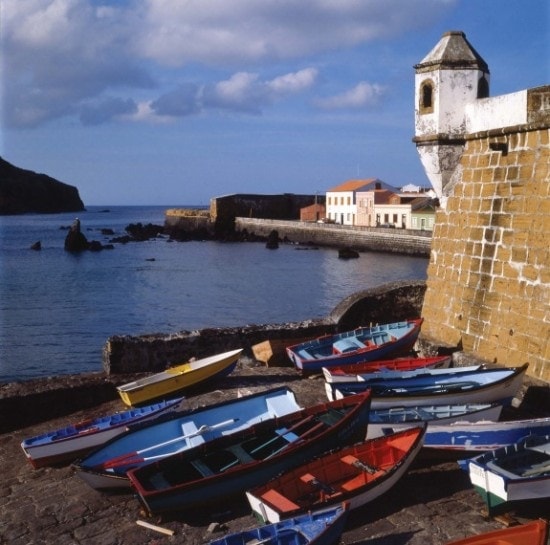 Carnaval has a sweet taste of São Miguel, with street vendors selling fried sweet dough, called Malassadas. The festival on the Azores largest island starts of with a black tie grand ball, and heats up with dance music at the historic  Coliseu Micaelense. There is a children's parade in the streets of the capital, Ponta Delgada, with children in costume from each school district on the island. Then, a massive Carnaval parade fills the streets into the wee hours with music, costumes and dancing.
SATA Airlines is offering travel packages out of Boston that include a week in the islands and a Jeep tour of the Furnas Valley. Flights from Boston are non-stop and just 4 hours, on wide body A310 aircraft to São Miguel, the main island in the Azores archipelago.  On the island of São Miguel, known for its mild weather, you can chose from several hotels in historic Ponta Delgada, the Azores' main city. SATA connects the Azores, an autonomous region of Portugal, with the rest of Portugal and the world.
Rates:  Travel packages start at $1,349 per person, double occupancy. Rates include air (out of Boston), 6 nights accommodations, daily breakfast, and also includes tax.
Photo credit:  via TravMedia