Discover Claremont is partnering with the Rancho Santa Ana Botanic Garden for a "Flitter and Frolic" package that includes garden admissions, local dining and shopping credits, and accommodations at participating area hotels.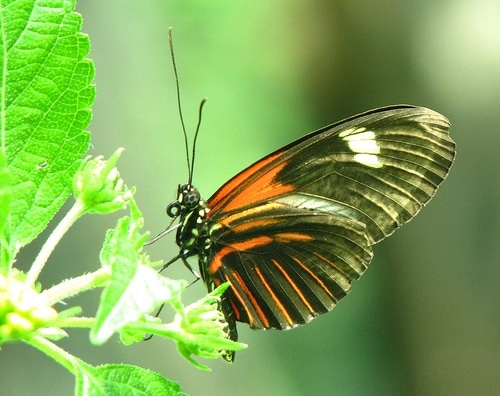 Rancho Santa Ana Botanic Garden's annual Butterfly Pavilion runs from May 10 through July 27, 2014. The pavilion unites science education and hands-on fun for visitors of all ages as hundreds of butterflies call the temporary enclosure home this spring and summer. Visitors can walk among the butterflies and caterpillars as well as explore the 86-acre botanic garden, the largest botanic garden dedicated exclusively to California's native plants.
The Flitter and Frolic package includes:
Overnight accommodations
Botanic Garden admission and Butterfly Pavilion admission for up to 4 guests
$50 in Discover Claremont gift cards (redeemable at participating hotels and more than 130 other locally owned establishments)
Known for its seven nationally renowned colleges, Claremont is located in the greater Los Angeles – an ideal destination for intimate, relaxing days and nights. Visitors to Claremont will find inviting guest rooms, relaxing day spas, more than 80 restaurants and pubs, dozens of locally owned boutiques, and an abundance of outdoor activities from bicycling to skiing to golf. Claremont is also the first Fair Trade Town in Southern California, reflecting the community's commitment to using ethically sourced products; many local retailers and eateries carry Fair Trade Certified™ merchandise and foods.
Claremont's visitor attractions also include the world-renowned Folk Music Center museum and store, owned by musician Ben Harper's family; Fair Trade Shopping at dozens of independently owned boutiques; live entertainment at PianoPiano, Hip Kitty Jazz, Flappers Comedy Club, Candlelight Pavilion and other spots; and local and regional craft beers at Claremont Craft Ales, The Back Abbey and other pubs and eateries.
Location:  Participation hotels include Hotel Casa 425, DoubleTree by Hilton Hotel Claremont, and Hotel Claremont and Tennis Club. Book the package through the hotel.
Dates:  May 23rd – July 27th, 2014
Photo credit:  By japes18