Just because you haven't made any holiday plans yet, doesn't mean you'll be left out in the cold. But you'll need to act quickly to scoop up the Home for the Holidays package offered at the luxurious Chesterfield Palm Beach.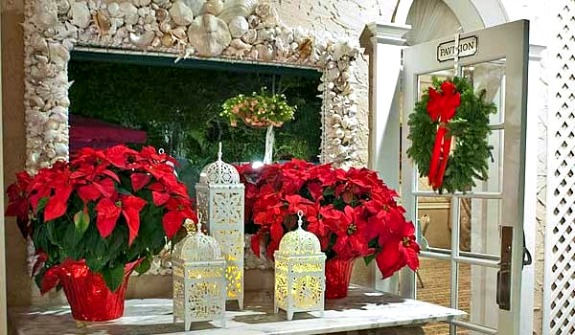 The island of Palm Beach, with its gorgeous warm climate, is the ideal place for those special winter holidays – and the luxurious The Chesterfield hotel in Palm Beach, with its fine traditional hospitality, is the ideal place to ease back and relax. This combination of wonderful surrounding and weather, plus the stylish and elegant environment of the hotel itself, makes the Chesterfield the perfect Christmas holiday base – and a special seasonal package provides the icing on the Christmas cake!
Enjoy the warm Florida sunshine. Treat yourself to the breathtakingly beautiful surroundings of Palm Beach. Walk to the ocean – a short stroll away. Shop on world-famous Worth Avenue. Dine in the Chesterfield's gourmet Leopard Room Restaurant. Relax in Chesterfield's Leopard Lounge with a couple of cocktail. Do everything or nothing at all.
The Home for the Holidays package includes:
Two nights' accommodation in a beautiful room or suite
Traditional English Breakfast for two each morning
Towels, chairs and sunscreen for you to take to the beach
Mixology lesson in the Leopard Lounge where you can learn to make an amazing cocktail (includes two drinks per person)
Location:  363 Cocoanut Row, Palm Beach, Florida
Dates:  The Home for the Holidays package is valid December 1st-30th, 2013
Rates:  Start at $234/per night for a minimum two night stay. Price based on double occupancy, subject to availability. Taxes not included.
Photo credit:  The Chesterfield via TravMedia