Kimpton's EPIC Hotel, Miami, and Village of Merrick Park, Coral Gables' premier luxury lifestyle center and retail destination, have teamed up to offer international travelers a distinctive Miami experience that is high on style, value and the latest trends for the holiday season.
Known for its unparalleled guest and service that lives up to its name, EPIC is providing guests with exclusive perks in honor of the holiday season. Located in the heart of Miami's chic downtown scene, EPIC is offering stylish savings to those seeking a winter escape in one of the most fashion-forward cities in the world.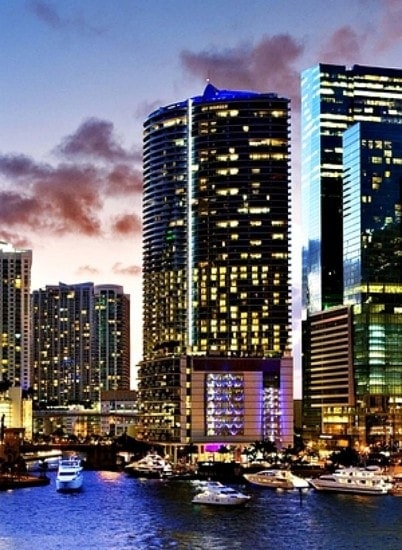 EPIC's fashionable Shop and Stay holiday package offers the ultimate combination of luxury relaxation and retail therapy. With the hotel's magnificent views overlooking Biscayne Bay, visitors will be mesmerized by Miami's scenic city skyline. The Shop and Stay package includes:
15 percent off a two-night stay
20 percent off a three- or more night stay
One round-trip transfer for two to Village of Merrick Park
$200 Village of Merrick Park gift card
A personal shopping experience at Neiman Marcus at Village of Merrick Park
Village of Merrick Park goodie bag at turn-down
EPIC was voted among the Top 20 Hotels in Florida on Condé Nast Traveler's Reader's Choice list for the last three consecutive years. The property combines the style of a cosmopolitan boutique hotel with the amenities of a resort to create a sophisticated oasis for guests amidst the energy and pulse of Miami. Located at the edge of the Miami River and Biscayne Bay, EPIC's 411 rooms and suites convey an understated sense of cool and private balconies that provide views of the city and bay.
Dates:  Valid through December 27th, 2013. Restrictions and blackout dates may apply.
Rates:  Rates start at $200. To book this package use the booking code SHOPMI.
Photo credit:  M Silver