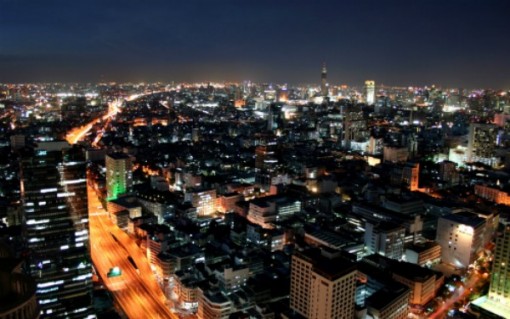 From ancient culture and mystic temples to lush landscapes and sugary sand beaches, Thailand offers a little something for everyone, making it a popular spot for a vacation. The neighboring countries of Myanmar, Malaysia, Laos, and Cambodia have all had some influence upon Thailand and its people, but the Land of Smiles remains largely unspoiled by European colonialism and has preserved its own distinct culture.
The country is larger than most people realize and you likely won't see it all in one visit – unless that one visit is a long one. To plan your visit, think of Thailand as one country with five different regions, each region offering some a little different, a little special. So, let's discover Thailand:
The North is the heart of Thailand's historic heritage, and the main destination in this part of the country is Chiang Mai. Chiang Mai is situated on the Ping River, and you can arrive here by an internal flight or by train. You'll find nearly 300 temples, far too many to see in one trip, but put Wat Phrathat Doi Suthep on your to-see list. In addition to the impressive site, you'll get a glimpse of the surrounding area from its elevation. Some other suggestions on what to see and do in Chiang Mai include:
Visit Chiang Rai, a bit more laid back than Chiang Mai, and a good home base for exploring the Golden Triangle (the intersections of Myanmar, Laos, and Thailand on the Mekong River). Explore the area by boat, whether at a lazy pace or whitewater rafting on the Mae Kok River.
Go horseback riding or trekking at Doi Mae Salong.
Get a glimpse of Thailand's ancient history at Sukhothai Historical Park, home to temple ruins dating back to the 13th century. While you're there, check out Sri Satchanalai, set back in the hillside, and the preserved elephant temple.
If you visit during November you can enjoy the Loi Krathong Festival in Sukhothai. The rivers will be aglow with floating flowers, incense, and candles in tribute to the Thailand water goddess.
For a more immersive vacation, you can trek into the hills for a chance to understand the country's hill tribes and culture.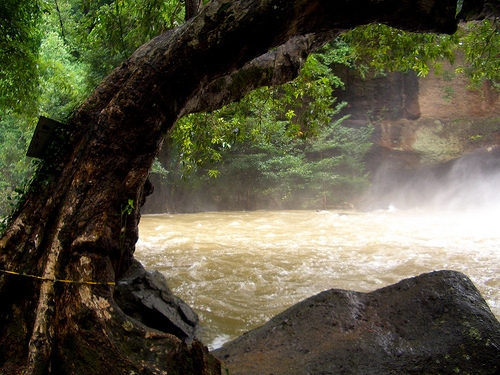 The Northeast is predominantly an agricultural area; much of the country's rice and other crops are grown here. The history of this region dates back at least 5,000 years and you'll see ruins of Khmer Hindu and Buddhist temples. This area may be a bit more of a culture shock for vacationers, but many consider this the area to visit for a look at "authentic" Thailand. Some suggestions on things to do and see:
Visit the ruins of Muang Tam, a 10th-century towered site, located at the foot of Phanom Rung.
Discover the archaeology of Ban Chiang, a heritage site with artifacts dating back 5,000 years.
Look at the cave paintings of Ban Pheu, along with other interesting geological formations.
Enjoy the wildlife of Khao Yai National Park with its mix of forests, rain forests, and grasslands. You can see elephants, Asiatic black bears, Malaysian sun bears, tigers, leopards, barking deer, and over 300 species of birds.
The Central region is home to Bangkok, and for most travelers, this is the first glimpse of Thailand that you'll see. It's a frenetic blend of luxury hotels and spas, rushing business people, crowded streets, noisy nightlife, and simple market stalls. You'll find top-notch museums in the city, including the National Museum, the National Gallery of Fine Arts, and the Royal Barge Museum. Bangkok will give you a headache to be sure, but you need to see it and experience it. And then, venture out a bit for some of the other sights the central region has to offer:
Visit the Grand Palace, Wat Phra Si Sanphet, and Wat Mahathat in Ayutthaya (you can get there by train, boat, or car). This was once the capital city when the country was known as Siam, and you can visit the park and aquarium here.
Learn about Buddhism in Saraburi's Phra Buddha Bat Woramahavihan Temple. This is one of the most sacred spots for Thai Buddhists as it is believed that the site contains the Buddha's Footprint.
In Nakhon Pathom (about 30 minutes from Bangkok)is the Phra Pahtom Chedi. At 380 feet, this is the world's tallest Buddhist Monument. This is also home to the famous Floating Market, but plan to visit early as it is typically empty by 8 a.m.
Have a Hollywood moment at Kanchanaburi, the site that the movie The Bridge on the River Kwai was based on. This is also a good spot for a float trip down the river on bamboo rafts.
Take advantage of photo opportunities at the Khao Luang Caves' caverns and Buddha images.
Beach it at Hua Hin, also the site of another royal palace. This is Thailand's oldest beach resort and offers what you'd expect – luxury hotels, golf courses, water, and outdoor activities, and more.
The East region is sort of the "Riviera" of Thailand, offering a busy resort community for guests willing to pay for it. Pattaya is the prime spot, and was once the location for American GIs to head for R&R during the Vietnam War, and is full of the usual water activities, high-end restaurants and clubs, and "happening" kind of beaches. If you can pull yourself away from the draw of those activities, you'll also find:
Underwater World Pattaya gives you a look beneath the sea, viewed from a clear acrylic tunnel that visitors walk through.
Find culture in the ancient remains and artifacts of Mini Siam the Sanctuary of Truth.
Visit the Pattaya Elephant Village, a fun stop for families, and enjoy an opportunity to get close to the elephants. (NOTE: I leave it to you to decide if a visit to the elephant village squares with your personal belief system.)
Slow things down a bit with a visit to Ko Chang, one of Thailand's many islands, offering beaches that are just as upscale but a little quieter.
Slow things down even more with a visit to Namtok Khlong Chao on the island of Ko Kut. You can swim in a jungle pool created by a waterfall. This is the photo op that you see in movies – and it really does exist.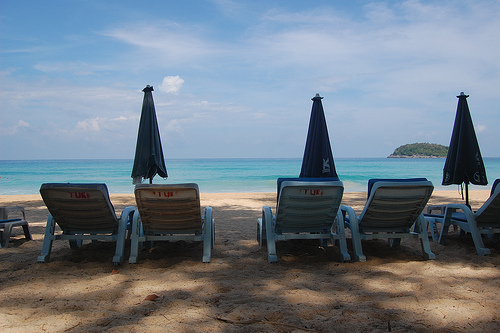 The South is where you'll find the major beach resort towns, including Phuket and Samui, their luxury drawing planeloads of visitors each year. Phuket is the largest of Thailand's islands and has its own international airport. It's a bit of a lifestyle of the rich and famous, with yachts, luxury spas, and nightlife – with prices to match. There's still plenty to see and do if you ever leave the beach, but it's all tailored for the international visitor:
Go diving in Ko Tao on the Gulf of Thailand. Or try Similan Islands Marine National Park off the Andaman coast. This is some of the top diving in the world.
Catch a view from the Phi Phi islands with their vertical cliffs that face the sea.
Rock Climbing is popular on the limestone cliffs of Tham Phranang and Rai Le beaches.
Sail among the many islands, large and small, enjoying time on the water.
Thailand is easily accessible from the United States, although it's a time commitment – it's a great time to cash in those miles or spring for an upgrade. With a rich ancient history surviving the upscale modernization, you should be able to find a Thailand vacation that's just right for you.
Here's what else you need to know about visiting Thailand:
International Airport: Bangkok International Airport (also called Suvarnabhumi Airport); airport code BKK. This is likely the airport you'll be flying into.
Entry Requirements: US citizens staying fewer than 30 days to not need a visa, but must have a passport valid for six months and proof of a return ticket.
Language: Thai is the official language, although English is generally understood. Most road signs are also posted in both Thai and English.
Electricity: 220 volts AC. Be sure to bring an adapter kit.
Money: Baht, divided into 100 satangs, is the Thai currency. The current exchange rate is currently $1 = 30 baht.
Time: 12 hours ahead of the U.S. Eastern Standard Time (7 hours ahead of GMT).
Pin this to your favorite Pinterest boards.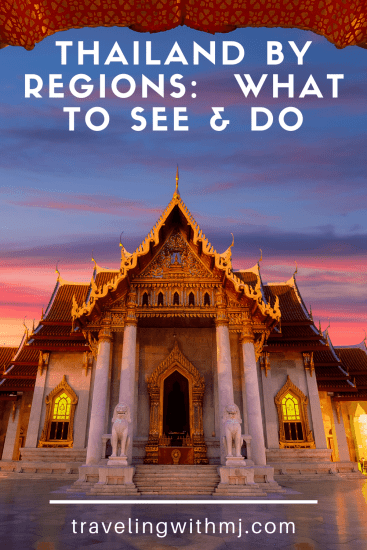 Photo credits: Alter via wikimedia (Bangkok at night); Iriskh via flickr (park); edwin.11 via flickr (Phuket beach)