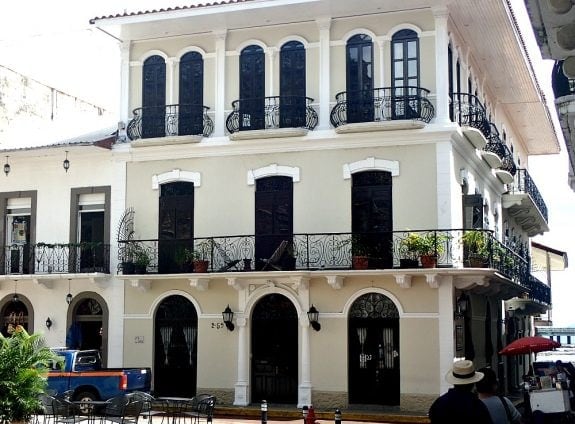 Panama City has two sides – the modern, with its skyscraper banks and casinos, and the old town, the historic district, referred to as Historic District of Panama, a UNESCO World Heritage site.
Founded in 1519, Panama City is the oldest continuously occupied European settlement on the Pacific coast of the Americas. The city was hit many hard times – slave rebellion, fire, and an earthquake, before being destroyed in a pirate attack in 1671. The original site was laid out in a slightly irregular, somewhat rudimentary grid of colonial planning.
The city was moved in 1673, about four and a half miles southeast and is known as Casco Antiguo or the old town. A sea wall was erected for protection from its enemies, the city had a central plaza with smaller plazas on the fringe. The streets were organized, of a sort, although it was likely hard to figure out the organization.
Take a walk with me through part of the historic district of Panama
Notable historic and cultural sites include:
St. Mary's Cathedral
San Felipe Neri church
San Jose church
San Francisco church
La Merced church
Presidential Palace
House of the Municipality
Canal Museum (which was originally a hotel)
National Theater
Ministry of Government and Justice
Municipal Palace
Casa Gongora
The Historic District of Panama today is a complex grid of streets and blocks of varying sizes. Structures are a blend of 19th and early 20th-century architecture with a colonial, Caribbean, Gulf Coast, French, and Neo-Renaissance flair. The cultural sites dominate the area, with cafes, restaurants, and shops intermingled.
Find a great hotel in Panama City with the map below.