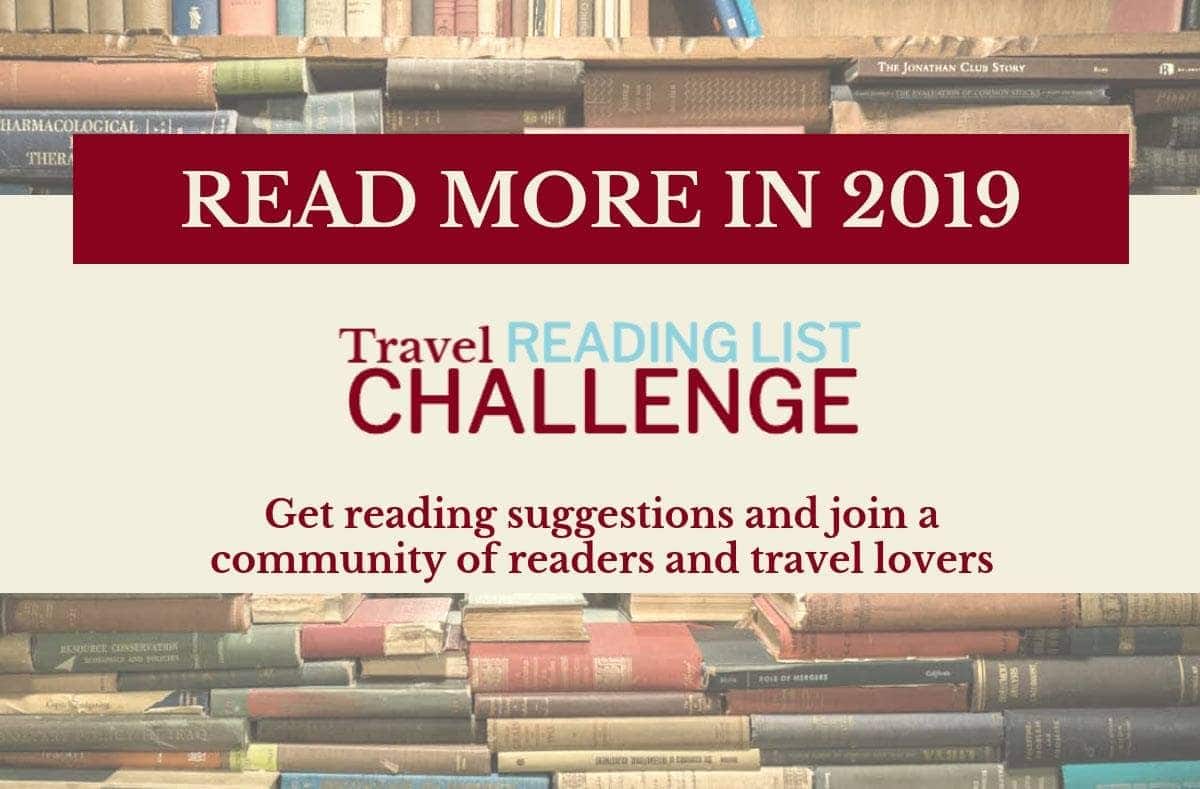 Last year I started a year-long reading challenge that focused on travel and books perfect to read while you're traveling. It was premised on a yearly total of 24 books, an average of two books per month, with an advanced challenge of another six books for a combined total of 30 books for 2018. You can see the books I chose for the 2018 travel reading challenge here.
I set my Goodreads challenge at 50 books for the year. I knew the reading challenge list was much less than I'd typically read and I wanted to stretch myself a little. Since I usually read on my
Kindle Paperwhite, it's easy to sync up with Goodreads and track books, but I found that often forgot to add those that I read in print. I think I've got everything added in now and you can see that below. I love the way that Goodreads creates a graphic representing your year in books, but don't get caught up in ratings and readers – I choose small press books with niched readerships as well as
New York Times bestsellers.

Get more information, as well as meet the other travel colleagues who are leading this year's challenge on the Travel Reading List website (here).
The challenge is self-paced. Read what you want, when you want it, there's no order you must follow. Feel free to interpret the list in any way you wish, choosing the type of books that you enjoy.
We've set up a Facebook group here to discuss what we're reading, get ideas for the prompts, and share our favorite books. Whether you're doing the challenge or not, please join us there. Note that the group requires approval to join, we've done that to prevent spam, but our moderators will get you approved as quickly as possible.
You can also sign up for our monthly newsletter here.
I'm starting the 2019 Reading Challenge with The Tattooist of Auschwitz (learn more about it
here) for the prompt "A book set in a war or conflict zone."
Basic Challenge (an average of two books per month)
A book by an author of a different nationality than you
A book with a destination in the title (country, city, state, geographic area)
A book about food
A book published in 2019
A book set in a destination you want to visit
A book about a controversial topic
A book that inspires you to travel
A book where the main character is female
A book on the New York Times Best Seller List
A book that is a debut novel
A book that is the first in a series
A best seller from 2018
A book written by a person of color
A book with a one-word title
A book about a historical event that happened in your lifetime
A travelogue
A book published by a small press
A book set on the continent of Africa
A book about a quest
A book on one of your hobbies
A true crime story
A book about books (bookstores and/or libraries)
A book with a red cover
A book that is next in a series you enjoy
Advanced Challenge: (an additional six books)
A book with a Muslim main character
A book published before 1900
A book set in a war or conflict zone
A book set in or about a natural disaster
A book that won a literary award
A book in the humor genre