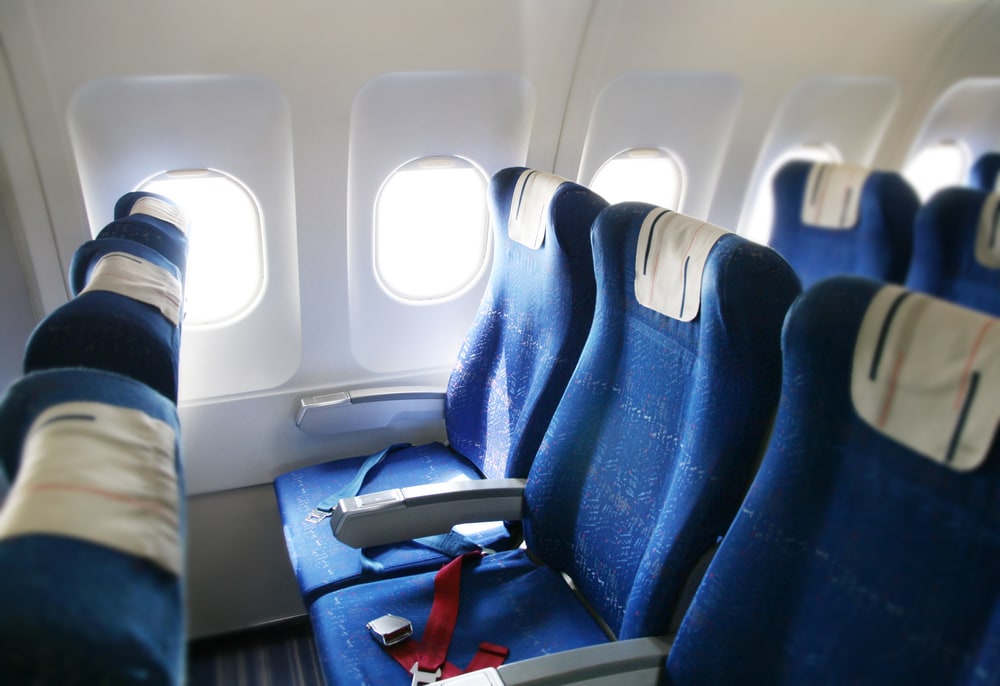 Unless you've been totally cut off from civilization, you've heard of Covid-19, colloquially called the coronavirus. People are quarantined, countries are closed off from the rest of the world, schools are closed, professional and amateur sports have canceled seasons and tournaments, travel restrictions are in place around the world, employees are encouraged to work remotely, there are restrictions in place about people gathering, and it feels like our lives are in disarray.
We're encouraged to engage in social distancing – which for a social introvert like me is my status quo when I'm not traveling. I love being home and reviving after people with a bunch of people all day long.
Before we get too wrapped up in the changes in our own lives, remember that around the world people are sick and dying from the coronavirus. My home state of Washington has been hit particularly hard and has the dubious title of leading the U.S. in virus-related deaths.
The first cautions came out when we were traveling. Other than a bad case of tendinitis which resulted in some limited (slower) mobility, we weren't in a high-risk category, so we simply adopted the sensible precautions advised – avoid traveling to certain destinations, practice good sanitation and hygiene, and following some commonsense procedures that are always good habits.
Then, in the midst of another round of travel – me in Louisiana for a conference and some touring and Tony in Las Vegas for the Pac12 basketball tournament – things ratcheted up in seriousness. It's time to contain this damn virus!
While we're both symptom-free and are feeling great (well, except for the tendinitis), we realize that we may have come in contact with people who carried the virus. We're choosing to self-isolate for 14 days, just to be on the safe side. We're not high risk, except we're now considered "elderly" (not happy about that), but we also have an obligation to our families, friends, and the larger community.
Simply put, it's time to stay home. To self-isolate, to shelter-in-place.
I'll still be writing about my past travels and will still be sharing about travel on social media. Both are good for my mental health and it gives me – and I hope you – something to look forward. It's likely going to be a long slog to get through this, but I still want to plan and dream for when I can get back to my bucket list of fascinating places to visit.
I'm not encouraging you to travel right now. I know that the industry is hurting and recovery is going to be long and hard. Let's get this virus corraled and then hit the road again.
There's no reason to be bored, there are plenty of proactive, interesting things that we can do until we're back safely traveling. I've assembled a list of 51 things, along with lots of links and resources, that you can do while waiting out the coronavirus. It's divided broadly into categories so you can use the Table of Contents to jump to what interests you.
Hit me up on social media and let me know what and how you're doing – we're all in this together.
Practical Things to Do Regarding Covid-19
News and information – or what purports to be news and information – is all over the place. Pick up a newspaper or magazine, turn on the television or radio, scan the internet, social media, or listen to a podcast. It's overwhelming. And much of it isn't based on truth, but is widely speculative and based on incomplete or erroneous suppositions. It's easy to get sucked into the endless news cycle and find yourself anxious, depressed, or in a panic.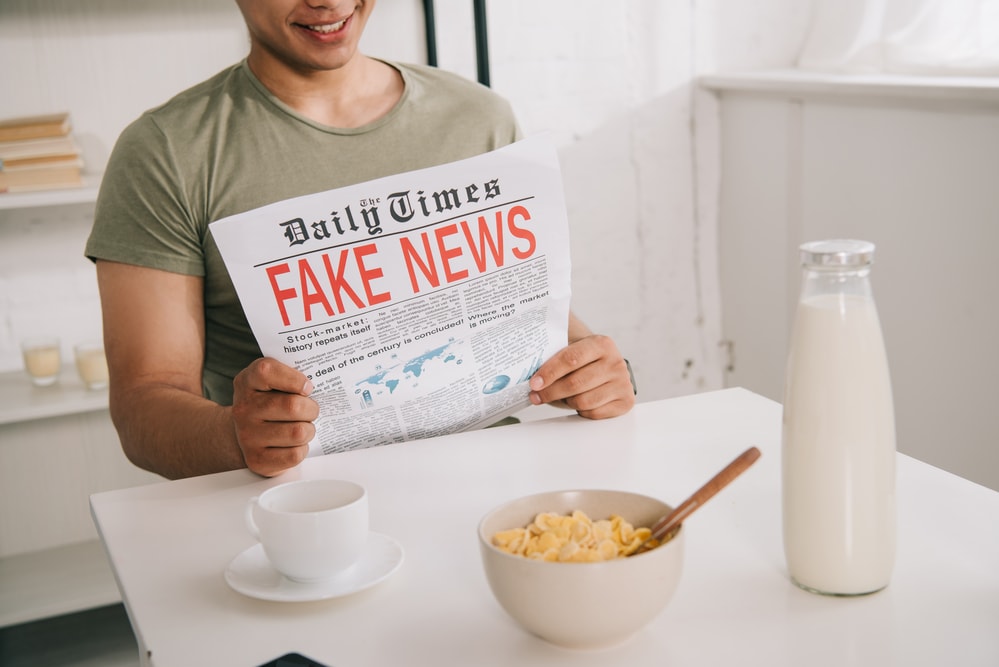 Stop! Create a plan that gets you the information you need without getting sucked down a rabbit hole. And beware of unsubstantiated information and fake news.
Here are some tips on how to take back control of what you can and take practical steps during the Coronavirus era.
Limit the time you watch the news. If I'm not careful, I will leave CNN on 24/7 and that is NOT a healthy choice. Much of the time it's just recycled news, but hearing it over and over again is not productive. I don't turn on the television until evening and then, since I get most of my news online, I will make a quick check-in on CNN, and then move on to different programming. It's a good time to find a new series to binge-watch. Some that we enjoyed: The Good Place, The Marvelous Mrs. Maisel, The Crown, Goliath, The Hunters, and we always love reruns of The Big Bang Theory, M*A*S*H, West Wing, and Coach. You'll notice that's a good mix of heavy themes and silliness; sometimes we're in the mood for one over another. Right now, I've got my eye on a Ken Burns series that I missed, Country Music, an 8-part documentary chronicling the history of country music.
Choose where you're going to get your online news wisely. It seems like everyone is a doctor or an informed expert on Facebook, but don't let yourself get sucked into conspiracy theories, wacky diagnoses, and snake oil salesmen selling cures and prevention medication. Step away from your screen when you find yourself nodding and believing. Instead, find reliable news sources that have a reputation for ruthless reporting with adequate sourcing, investigation, and analysis. The sources I trust and read, both online and on my phone app, are the New York Times (we have the Sunday home delivery and an electronic subscription), the Washington Post (we got an electronic subscription on a screaming deal, offered often). Both the Times and the Post have a paywall. You can only read a given number of stories free each month, but both papers have committed to having coronavirus information free for all readers. We also get home delivery on our local paper, The Seattle Times and Tony has an electronic subscription to The Tribune, another local paper. I also occasionally read the Christian Science Monitor, Bloomberg, and the Atlantic online as well. If you wonder about the bias in your news, I recommend you check Media Bias/Fact Check to see how the publications you read score out.
Track how much time you spend on social media and learn when you need to disconnect. I'm on social media most all day long as I use it to keep in touch with friends, promote my business, research ideas, and laugh at funny memes. And, according to the Washington Post, it's good to laugh at coronavirus humor. It's easy to get sucked into futile arguments on social media, increasing your anger and anxiety, so know your limits and when it's time to look and cute kitty pictures and videos.
Organize your medications, both prescriptions and over-the-counter and make sure you have an adequate supply available. Call your doctors and pharmacy and make sure all prescriptions are up-to-date. Some prescriptions and/or insurance coverage may have limits, so call them to see if there's an exception in the pandemic situation. You may find that they are easier to work with than they have been in the past. There are online pharmacies that will deliver by mail. I don't use one, so won't specifically recommend one, so ask your health care provider or insurance company for a recommendation. If you must go to the pharmacy to pick it up, find one with a drive-through window so you can minimize your contact with people. Don't forget other needs like aspirin (or other pain relief), bandaids, isopropyl alcohol (if you can find it), antacids, etc. Hopefully, your medical kits is fully stocked, but if not, do it now.
Stock up on food and supplies – BUT DON'T START HOARDING! If you need toilet paper, disinfectant wipes, or hand sanitizer, by all means, buy them. Buy them in a reasonable quantity that can get you through a few weeks. If you can't drink water from your tap, stock up on bottled water, too. But the rest of us need to chill out and stop creating a run on supplies that other people might urgently need. Avoid the stores, if you can, or shop at hours when you can minimize contact. Better yet, order online for pickup or delivery. A few extra dollars spent on home delivery may be money well spent, just recognize that delivery might not be an instant as it was prior to coronavirus. Amazon Fresh or local grocery stores may still deliver to your neighborhood. You may also want to take a look at meal delivery companies. We've used Home Chef and were happy with the food and service (you can check them out here). Getting some help with a couple of meals a week may lift some burden from your shoulders while you're dealing with other coronavirus fallout. And there's always a good "sign up" incentive.
If you're stuck at home, it's a good time to clean and sanitize your house. Hopefully, you're in pretty good shape already, but it's a good time to wipe down and disinfect areas that may not have been given the attention they deserve. You can set aside a full day and go all-in on this, or just start with a couple of rooms at a time in between the time you are doing other work at home. Bathrooms and kitchens are obvious areas to disinfect but don't overlook doorknobs, drawers and cupboards, remote controls.
While you're in a cleaning mode, don't forget your car. Our car is relatively new, so it's easy to take some disinfectant wipes over the interior surfaces. Put a packet of sanitizing wipes in the glove box or console for future use. If your car is full of papers, food wrappers, and junk, it's a good time to pledge to never let it get that bad again. Wondering about cleaning your phone? This article has good info.
Practice good hygiene. Mom was right when she reminded you to wash your hands before dinner, but it turns out that you need to wash up far more often. Soap and hot water are wonderful things to fight off germs, use them often, and save the sanitizer for when you don't have access to them. Using hand lotion after washing can help create a slight protective barrier as well as make your hands less dry (just don't rely on it for fighting off germs). And don't touch your face so much!
Cover your mouth when you cough, preferable in your elbow or a tissue, and wash your hands afterward. This is nothing new so I'm not sure why it's overlooked so frequently.
Masks are for health care professionals, the sick, and those caring for the sick. If you're not in one of those categories, unless you are otherwise advised to do so by a medical professional, the mask isn't helping you (and may, in fact, be hurting). It's also reducing supplies available to people who truly need them. I'm opposed to bullying in all forms but I am having a hard time mustering up sympathy for these jerks.
Make your own products. There are lots of recipes for DIY hand sanitizer (go ahead and google it) and the basic formula is a ratio of 3:1 isopropyl or rubbing alcohol (99%) to aloe vera gel, then adding essential oils based on your preference. I know that many of these items are out of stock and your local store, pharmacy, or Amazon, and worse, there's some awful price gouging on. You might find you have these items in your home first aid kit or can sign up for an alert when things become available. We'll be making our own and putting it in these leakproof containers and keeping them everywhere we need them (car, purse, travel bags, etc.). Here's a recipe for making your own cleaning wipes.
Stay home if you're sick or need to self-quarantine as a result of possible exposure. I know this is a privilege that many don't have and I empathize greatly with the choice you must make to go to work when ill vs. feeding your family. We have an election coming up in November, remember that when you vote. Even if you aren't self-quarantining, practice social distancing by staying away from groups, including family events (we've canceled our large Easter family gathering), stores, restaurants, anywhere that you don't absolutely have to be. Work from home, if you can. Of course, you should take care of vital appointments, but limiting other outings is an important step in flattening the spread of the coronavirus.
If you are a person of faith, keep connected with your faith community online rather than in-person. Continue your daily spiritual rituals, reading, and prayers (there are a lot of people who could use some prayer right now). Your church or synagogue might have programs in place to help you or fellow community members.
Locate mental health resources. In challenging times like this, there are heightened triggers for depression, anxiety, anger management, alcoholism, self-harm, suicidal ideation, and other illnesses. Know where your resources are before you need them. Your employer, insurance company (if you have one), employee assistance plan, community center, or a google search may turn up resources for you or get you referrals. The National Suicide Prevention Lifeline is 1-800-273-8255.
Stay in touch with family, friends, and the outside world in ways that won't involve leaving your home. Quarantine and social distancing are different than isolation. Isolation can be an unhealthy lack of contact with people and much-needed services. Pick up the phone, send a letter or email, join an online group, or stay connected with this crazy world by one of the other ideas that are listed below.
Educational Things to Do During Covid-19 Restrictions
If you're working from home, you likely have stacks of educational things to do and might be looking more for escapism. Still, if you're like me, you may be looking for ways to learn something new, keep on top of topics that interest you, or find ways to enjoy things from home (since you're not going out, right?).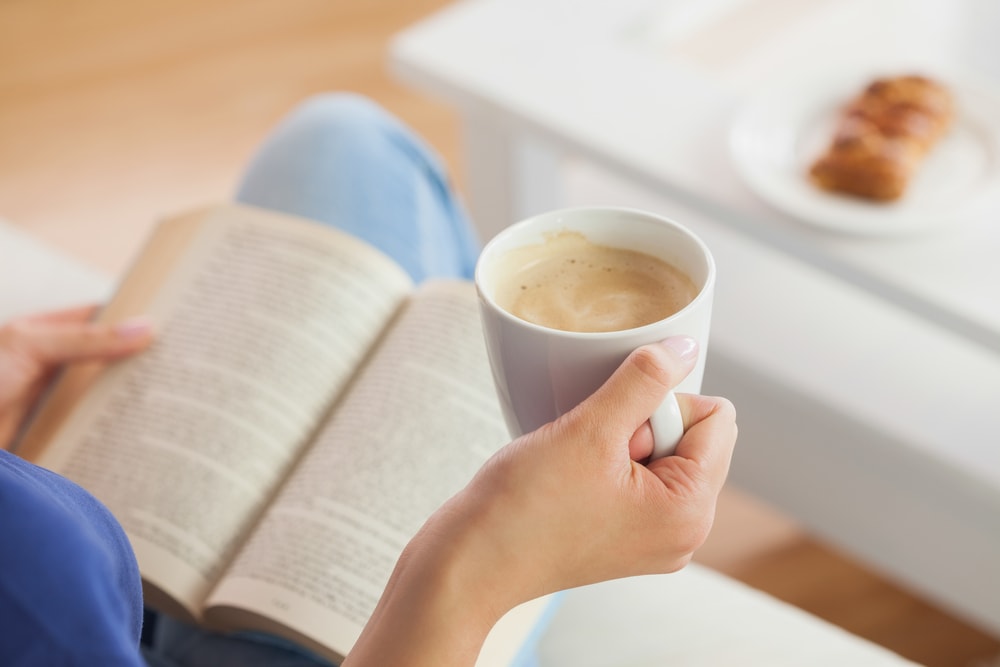 Here are some ideas to keep your mind sharp during any coronavirus restrictions:
Read a book! I have always loved to read and manage to find time to do so every day, even if only for a few minutes. Because I'm an avid reader and was always packing around too much weight with multiple books, I switched to a Kindle reader shortly after they came out. It was a lifesaver! I can carry all the reading material I need, including books, magazines, and newspapers, one device small enough to fit in my purse. I check out books from my library (most everything comes in an electronic edition) and they synch to my Kindle device. It's instantaneous, free, and you never have to leave your house. You can, of course, also purchase Kindle books from Amazon. It may not be the same as reading a paper book, but it's a whole lot easier. There are a variety of reasonably priced Kindle devices available, you can check them out here. Kindle Unlimited is a subscription reading service that provides access to thousands of books. I didn't love it, but there's a one-month free trial period so you can check it out for yourself. I have a long TBR (to-be-read list), but am always looking for new ideas. This reading list from my friend, Kristin, is full of good stuff.
Listen to a book. Many people prefer audiobooks because they can do listen while doing household chores, projects, working out, in conjunction with other activities, or (when we were leaving our homes) while driving or commuting. This is not my favorite way to enjoy a book, I need to concentrate more, but I have friends who use audiobooks almost exclusively. My library has audiobooks for check out, yours may, too. Audible offers subscription plans with good sign up bonuses and a free trial period; take a look here.
Join or start an online book club or group. Some book clubs parse over the details of a book using author notes and discussion suggestions, others talk more generally. I've tried a few book clubs over the years, and never really found a good fit. They all seemed a little too pretentious in their discussions and I never fit in. Three years ago, I started a reading challenge and enlisted a few other bloggers, readers, and book lovers to join me. You can read about the 2020 reading challenge here; I update it monthly. We also have a Facebook group where we share our favorite books, authors, give recommendations, and talk about favorite bookstores. If interested, you can join that here.
Watch a documentary. I can almost hear the groaning from some of you, but hear me out. There are some fabulous documentaries these days. You can search on Netflix, Hulu, Amazon Prime, Showtime, Cinemax, HBO, network stations, and probably a dozen more places that I missed. I'm a big fan of Ken Burns. His work is well documented and entertaining. I particularly enjoyed The Civil War and The National Parks: Ameria's Best Idea (which can hold you over until you can get back and visit again). I've missed several of his series and have added them to my playlist. Watching Prohibition while drinking a glass of wine? You bet!
Visit a museum virtually. While it will never take the place of visiting in person, you can still learn a lot and plan for an upcoming trip. Heather wrote this post about some of the best virtual museum tours.
Learn or brush up on a foreign language. I was trying to learn some French before our trips to France last year. I was doing pretty well for a while, then sort of dropped the ball when we got home. It seems like a good time to pick it back up. I'm using Duolingo, an iPhone app, as it contains a few gamification elements that help make it fun. There are lots of other options available, from the structured (and a bit spendy) Rosetta Stone to other free or inexpensively priced apps. How effective any system will be is going to depend on your effort and commitment.
Discover a podcast where you can learn while being entertained. While I don't enjoy listening to a book while I'm doing other things, I do enjoy listening to podcasts while I'm on the treadmill, traveling (when I did that), doing chores around the house, etc. While I confess to a few guilty pleasures that are pure entertainment, as I looked through my subscription list, there are a fair number that fall in the education category. Some current favorites include Malcolm Gladwell's Revisionist History, Hidden Brain (NPR), Dan Carlin's Hardcore History (which can be a slog at times), and most anything from Slate.
Learn more about politics. I'm sure that was a big groan that I just heard, but 2020 is an election year and we need to be an informed electorate. Find a book about elections, our founding fathers, or presidential history, read a newspaper that is outside of your blue or red bubble (and keep an open mind about reading it), watch 1776 (which I watch every year on the 4th of July), or listen to the soundtrack from Hamilton (and then go see a performance when theaters open again). Then take a look at how the candidates stack up before the polls open in November and vote.
If your profession requires continuing education credits, get them out of the way now (instead of waiting until the deadline looms) with webinars, online classes, or other distance learning. I scheduled three CLEs (continuing legal education) programs this month.
Learn to cook a new recipe (or maybe just learn to cook). I have a Pinterest board where I save all the delicious looking recipes that I find, but I never seem to get around to making them. The kitchen and pantry are well-stocked and since I'm staying home, I certainly have time to try a few new things. There are also some great cooking videos available, whether it's recipe preparation or improving your knife skills.
Try out a new fitness routine since you're not going to the gym. You're NOT, are you?! There are lots of videos on YouTube, as well as apps on various devices (try synching them to display on your television if you want or need a larger screen), it's a good time to shake up your fitness rut. I've been looking for some new yoga options to try when I can finally ditch the wrist brace.
Work on your family tree. If you haven't done a DNA test yet, that's your starting point. A kit comes in the mail, you spit in a tube (full directions and explanation are included), mail it back in a postage-paid mailer, and then start your family tree on a website. Ancestry and 23andMe are popular choices. Who knows what interesting family history you might discover? We traced Tony's side of the family back hundreds of years in Spain.
Capitalize on your artistic eye and talent and learn how to sell your creations on eBay or Etsy. Maybe you should learn how to start a blog (or start another one) or an online store. While we at home and social distancing, you'll have the time you need to dedicate to a future business endeavor.r
Teach a class. If you've got mad skills that are in demand, consider teaching a class. There are platforms available to help make this easy for you (Udemy and Teachable seem to be popular), or you could set up your own platform with one of the webinar companies (Zoom and Go to Meeting are ones that I'm familiar with). BIG CAUTION: It's one thing to teach a class (free or fee) and quite another to create a multi-part course that you intend to sell. Make sure you can deliver what you promise and that it has value. There are too many lousy courses being sold that can damage your reputation, business, and credit.
Take a class. Here are 450 Ivy League classes that are available online for free.
Write a book. It's believed that Shakespeare wrote King Lear, Macbeth, and Antony and Cleopatra while he was quarantined during a plague outbreak. Why not see what book you have inside of you. If you're not up to a full novel, maybe start off with an ebook.
Ways to Stay Entertained and Practice Self-Care During Covid-19
With all the gloom and doom in the news, you're going to want ways to lighten things up. There's nothing wrong with wanting to have fun during this rapidly-changing frightening time. You need to laugh and cry, find distractions in the ordinary and silly, and find a good balance between keeping informed and being pro-active and maintaining mental and emotional balance.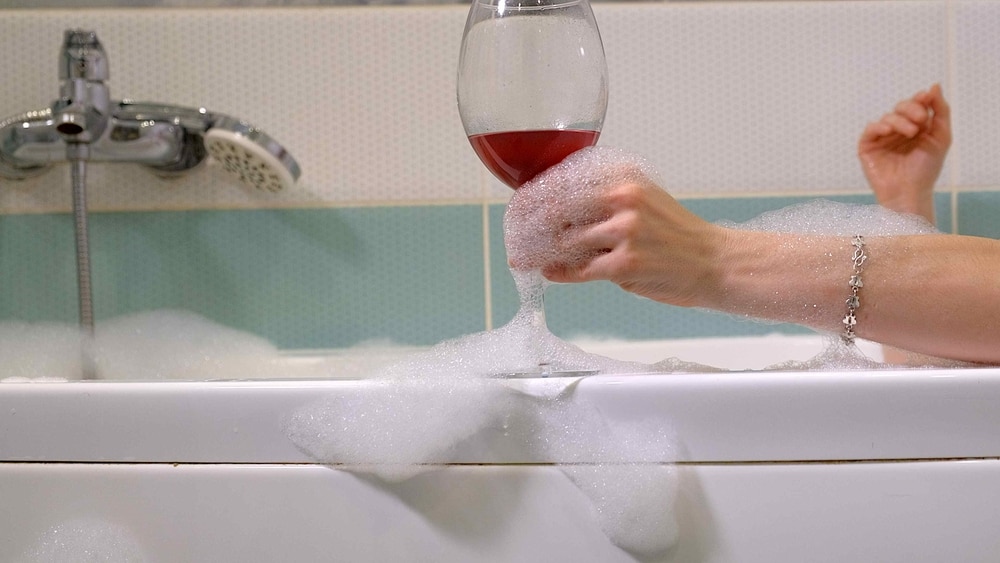 Here are a few suggestions on how to stay entertained and practice self-care during Covid-19:
Play a game. It may sound old fashioned, but I'm guessing there was a time when you enjoyed playing games. I loved playing Scrabble as a kid and now play Words With Friends via my phone (if you're also a WWF fan, hit me up there and let's word-rumble). If you're at home with others, try Exploding Kittens from one of the founders of The Oatmeal (I love this game and also have the app version which has been fun on group trips), Left, Right, Center (we play for money because that's the way our family rolls), or Cribbage. Play a longtime favorite or find something new.
Indulge your passion for arts and crafts. My friend Kristi creates color books and stickers, Suzanne makes beautiful Zentangle art, my friend Deborah paints, and countless other friends have a talent for home decor, knitting, sewing, drawing, photography, and more. Find a creative outlet to pour your heart into.
Volunteer. While it's not recommended to be around other people right now, you can still find ways to volunteer from home. Organize a phone tree, create a database, plan meal deliveries, grocery shop for a shut-in, or monitor ways in which community members need help. Nothing gets your mind off your own troubles than helping others.
Organize your pantry, closet, and drawers. It's long past time for us to have gotten this done, so we'll be tackling this while we not traveling. I've ordered some containers for the pantry and for use in the refrigerator (these, these, and these) and this project is underway. I need some help with lifting and opening things, but we've got the organizational plan in place and are going through everything. I can't wait to have a neat and tidy pantry.
Queue up some entertaining podcasts while you're doing the household chores and projects (they don't always have to be educational or business-related). I still have all my favorite travel podcasts in my subscription library and I'm also a fan of The Way I Heard it with Mike Rowe, and I am looking for some good pod-fiction to add to the playlist.
Take a bubble bath. This is probably my top self-care activity – a tub full of bubbles that I can just sink down into. And right now, the hot water is also soothing on my wrist, so there's a medical benefit as well. Add a little decadence to your soak by reading a good book in the tub. Even more decadent is to relax with a book and a glass of wine. Of course, having a bathtub caddy like this makes it easier. While you, too, may love a great glass of wine of a relaxing cocktail, remember there's a line between enjoyment and dependence. If you think you're starting to depend on alcohol or other substance dependence, this website can help. If you're in recovery and are concerned about your choice, contact or your sponsor, counselor, or seek help by phone or online.
Play in the dirt. Staying doesn't mean you have to stay in your home, it's perfectly okay to be in your yard – as long as there aren't a bunch of other people there. Do some weeding, transplant from shrubs, do some pruning. Gardening can be therapy, and you'll have something beautiful to show at the end of it.
Sing, play, dance. Maybe you can't serenade your neighbors like in Italy (read about that here), but you can stream performances from the Metropolitan Opera for free (check it out here). Maybe you can't serenade your neighbor like the young kids playing cello for the neighbor (here), but what if you got all your neighbors together on their respective porches for a sing-a-long. Or have a block party with everyone staying in their own yard or deck and dancing to upbeat music. Find something else that's creative. Music can lift the soul.
Start a gratitude journal. It sucks pretty much everywhere right now, but there are still so many reasons to be grateful. Write down three items that you're grateful for every day and reflect upon them often. Encourage others in your family to do the same and share them over dinner.
Make a donation. If it's within your means to do so, donate to your employee assistance foundation, your church relief fund, your community food bank, or a local group. Know where you're donating, make sure it's in line with your values and preferences, and use Charity Navigator to make sure the charity is legitimate. Unfortunately, there are likely to be a lot of fraudulent solicitors out there, I've already gotten a couple of calls, and I strongly recommend that you do not donate or buy from an incoming solicitation call. When you are ready to make a donation, go to the charity website, or call them to make sure your donation gets to the right place. Also, I'm a proponent of donating local, so I'm looking for opportunities to help my community.
How To Still Enjoy Travel Activities During Covid-19
This is NOT the time to be traveling and we are adhering to all restrictions, recommendations, and advice to stay home when possible, avoid crowds of over 10 people, and engage in social distancing. If you're not familiar with what social distancing is, this is a good primer about it here. But that doesn't mean we aren't thinking about, dreaming of, planning for, and wishing we could travel.
All of our travel and travel-related project have been canceled through April. I'm trying to stay optimistic for May, but I realistically know, that may be a pipe dream. I'm holding onto that dream until we see how things sort out, but we will not do any discretionary traveling until we've been given the all-clear.
Until we can all get back out on the road again, here are some ways to nurture your love of travel from home:
Set up a Pinterest board – or two or three – to keep track of travel ideas for the future. I have dozens of boards that I use to brainstorm travel ideas, so feel free to follow me here.
Use travel to teach and entertain, especially important if you have kids home from school. Alicia has put together a great program that involves travel, education, and crafts. Check it out here and see how you can adapt this to your situation.
Re-watch movies that got you interested in travel. My earliest thoughts about travel came from watching the James Bond movies. While the tightness of the plots and character arcs are debatable, the exotic destinations made me want to see the world. From Jamaica in Dr. No to Rome in the more recent Spectre, 007 locations have shown viewers the world. Find your favorite movies, pop a bowl of popcorn and settle in. Need some inspiration for travel movies? Find 50 ideas here.
Organize and edit your travel photos. I always say that I'm going to do this after each trip, but my Dropbox folder (where I store folders of my photos) and my Lightroom account (where I am trying to learn photo editing) are a hot mess. I've got some Lightroom tutorials that I'm going to work through during this downtime (Tony says he'll learn as well) and I've set up a SmugMug account to better organize and display my photos. If you need to get organized as well, use this link for a free 14-day trial of SmugMug and a 20% discount off any plan you choose (prices are reasonable and there are a variety of plans to fit your needs).
Make a scrapbook from past travels. For over a couple of decades, this has been a goal of mine. I've done a few pages here and there, but never truly gotten organized to get it done, even though I love the scrapbooks friends have put together. I have stacks (and stack) of supplies in my craft cabinet, so maybe I'll get around to it now. More likely, though, is to find a digital scrapbook process that lets me do everything online and then will send me a printed version when I'm finished. A colleague's wife, who is an avid scrapper, recommends Heritage Makers. I've got a lot to get through, but I'm going to start with our recent Viking Ocean Cities of Antiquity cruise.
Enjoy food from your favorite destinations. We try to bring home spices, wine, and other non-perishable food items from our travels. While we're grounded for a while, we can pull out a bottle of wine that we picked up in Naples, use a spice mix we picked up in Rhodes, or make the cookie recipe we got in Greece. It will never be as fascinating as eating baklava at a cafe in Greece or sipping wine at sunset and looking at the Seine, but it will hold us over until we can travel again.
Buy or read a travel guidebook. Although I'm a Kindle reader for most books, I still prefer print guidebooks. I know that my canceled travel will eventually get re-scheduled, so I'm still reading about (and planning for) Egypt, Austria, and Hungary.
Update your travel on a map. I got a scratch-off wall map as a gift and, despite good intentions, haven't scratched off a thing. I've got time to do that now, then get it framed when businesses open up again. There are also programs that you can track your travel online. I created the above map here.
If you have reservations and travel plans coming up, monitor them daily. Companies will give attention first to travels within 72 hours, and then prioritize after that. Keep an eye out on changing policies on the specific website. Wait times on the phone are horrendous, so you'll need to have a lot of patience on hand. If your plans aren't until May or beyond, I'd wait to see how things change over the next couple of weeks before canceling or rebooking (policies will likely change between now and then). I have flights scheduled in May and that's what I'm doing. My friend Kerwin has a good resource (which he keeps updated) on airline and hotel policies. You'll find it here.
Visit the websites of your favorite bloggers, read their stories, and listen to their podcasts. Not only will this keep you excited about travel, but you'll also help their small businesses. In a shameless plug, you'll find my sites here: Traveling with MJ (value luxury travel), The Travelers Way (practical travel information for Gen-Xers), Discovering Washington State (my new site focusing on what to do in my home state of Washington), The Yums (restaurant reviews from around the world), Travel Reading List (reading list challenge), and Where Else to Go (podcast).
There are so many emotions flying around these days – anger, frustration, fear, sadness, helplessness, uncertainty, selfishness. None of that is going to go away overnight; we've got a long road ahead of us to get back to normal. With so many things that we can't control, I hope you can find a few things on the list that you do and put some control back into your life.
Carry on, my friends, we will get through this together.
Pin this to Pinterest and refer back to it often!